In this TCP Talks episode, Justin Brodley and Jonathan Baker talk with Mark Curphey, Chief Product Office and Co-Founder of Open Raven, a fully integrated platform for security and privacy workflows.
Read More »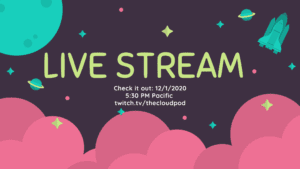 Blog
Check out our Live Stream on 12/1/2020 at 5:30 PM Pacific time. https://www.twitch.tv/thecloudpod
Read More »
Blog
Jonathan, Peter and I will all be attending Re:Invent 2019! We are looking forward to meeting all of you who have listened over the last
Read More »
Blog
My Co-Hosts and I have hit the 25 episode mark! We have been thrilled with the response to our show and I wanted to document this early period in the show's history!
Read More »
We are three friends who are interested in all things Cloud computing. Join us weekly where we break down the latest in cloud computing. 
Read More »