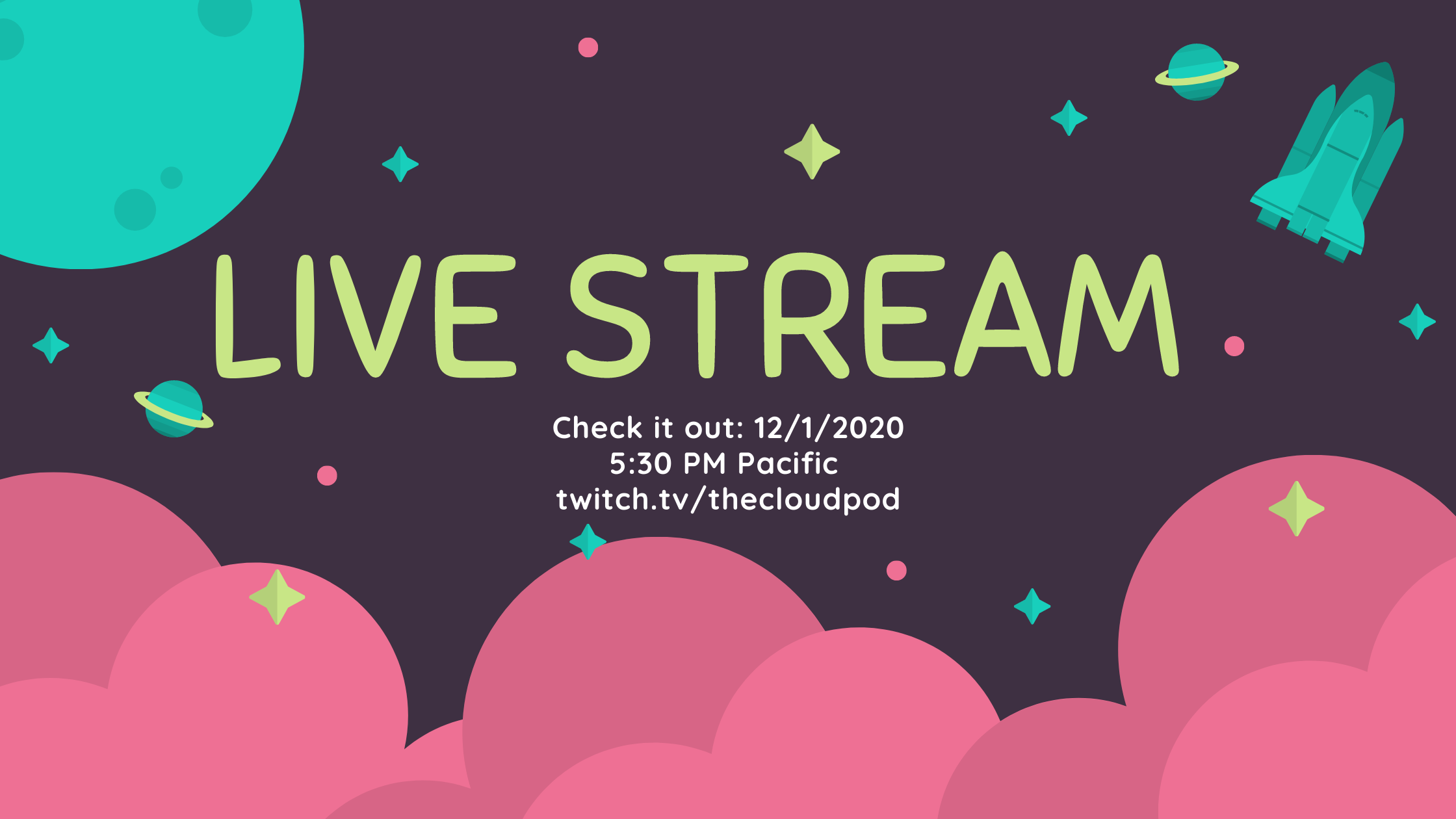 UPDATE: If you missed the live show and want to see us on video… its now on Youtube. Or better yet listen to the edited version via your normal RSS podcast feed. 🙂
All-
As we head into the next three weeks of Re: Invent, my co-hosts and I am excited to do our first post-reinvent show live-streamed via Twitch!  If you are interested in our hot takes on all things RE:Invent, our mistakes, and the fun that we have recording the show. Tune in tomorrow December 1st, at 5:30 PM Pacific time.  We will have a chat room for us to chat with you and we are eager to see how this experiment turns out.  We hope to see you there and have a chance to interact with all of you!!
https://www.twitch.tv/thecloudpod 
Tune in tomorrow morning for Andy Jassy's live keynote and see how well we did with our predictions in Episode 95! It is like getting Christmas early and we expect to have lots of new tools, products, and services to continue our cloud journeys.