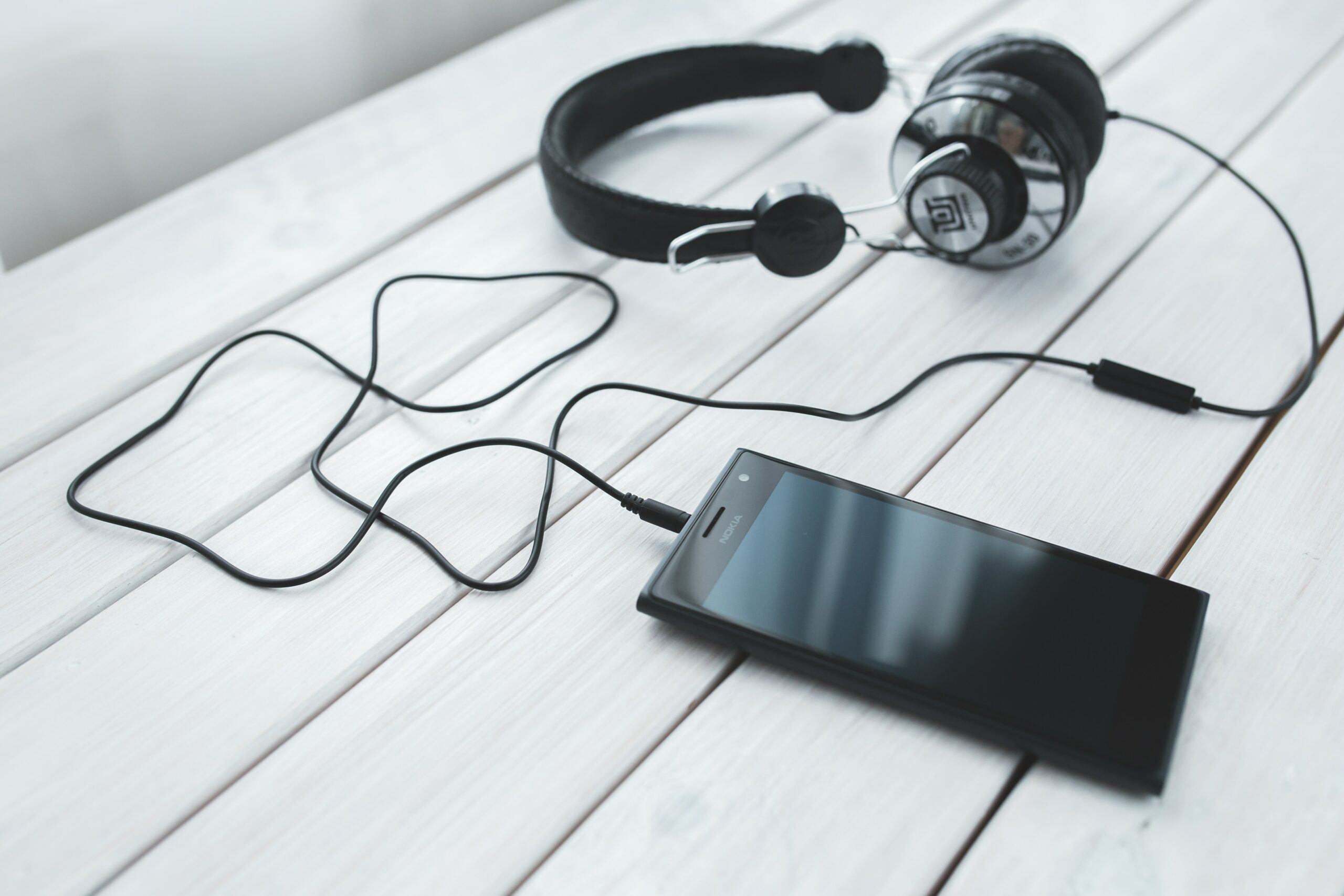 The Podcast Story so far
As we publish our 25th podcast episode, I thought I would share the story behind the show. I love podcasts, I listen to them on my commutes, when I take my dog out for a walk, and anytime I am doing household chores. While I subscribe and listen to over 40 podcasts regularly I had always wanted to create my own podcast. Over the last year, I have wanted to start a podcast but I hadn't quite figured out what I wanted to podcast about. With over 20 years in Technology, Software as a Service and Cloud Computing, I felt that I could provide some interesting insights.
A Podcast is Born
In one of our evening dinner/bar hopping excursions during Re:Invent 2018 Jonathan Baker and I started talking about podcasting, and I mentioned that I thought I wanted to start a podcast about cloud computing. I had guested on Corey Quinn's podcast earlier in the year and had been on a prior companies podcast as a guest before, so I sort of understood the basics. We needed to figure out what our angle would Corey and others do amazing shows interviewing guests, publishing them on a weekly basis and are informative.  Another interview show I didn't think was needed, plus the overhead of booking guests, dealing with PR handlers and allowing other companies to have Veto control seemed like a lot of unnecessary work. However, there are some advantages to this model I will talk about later.
We ended up settling on attempting to recap the weekly announcements from AWS, Google and Azure, with everyone pushing for multi-cloud it is hard to keep up and to be honest its something I needed to do for my day job as well.  With the breadth of content, we would need to cover we felt a third co-host would be a welcome addition.
Jonathan and I were introduced to Foghorn at our current employer and over the last few years, we have built a fantastic relationship with Alex and Peter Roosakos who founded the company. I approached Alex about the interest in joining us, and he volunteered Peter to join us for the podcast.  The funny part of the story Alex due to some confusion Alex thought it was only going to be one episode, but we had always intended that Peter would be a permanent host. Peter was on board though, as CTO at Foghorn he also has to stay on top of what is changing and what he can advise their customers on. With the main team set, we had a lot of work to do to prepare for the first show, which was going to be a Re:Invent recap.
The First Show
I hastily grabbed every announcement I could find from Re:Invent, and threw together some show notes. Jonathan was interested in being our audio editor, and he got to work figuring out the logistic of recording a podcast. I wanted the podcast to sound professional, so I asked if Foghorn would be interested in some free podcast ads for the first few episodes. We also created a free ad for Lastweekinaws.com and ran it for the first few episodes. I got to work on the website, and after a few different missteps in overreach on how to build the website (Amplify, Jekyll based website, to much work too quickly!) and get everything ready for the recording.
Listening back on the first show, it has its flaws, its not perfect and especially with 24 additional episodes under our belt it is completely amateur hour. We figured out a rough structure for that first show to recap each day of the conference and talk about each of the announcements.  Audio quality was all over the place, we said umm, we talked over each other, it was a hot mess and Jonathan had to figure out how to put the mess together with Audacity! Our target was to record on Tuesdays and release by midday Friday for that first episode. By December 17th we had the first episode ready to go and published to our website.
How to build an Audience
The first episode had some issues it took longer than I thought for it to get approved in Apple Podcasts, while the three of us have a strong professional network none of us had the largest Twitter following. I think I had the largest followers which I had collected organically from tweeting at conferences and about various events, maybe 250 when the show started. Jonathan had never tweeted and his first tweet was on December 24th!
I signed up for Facebook, Twitter and Linked in ads and we paid for some exposure, some of our friends on Twitter retweeted us and after the first week, we had 30 listens. Although I'm pretty sure that most of them were our friends, family, and co-workers, the podcast was launched. Launching a podcast a few weeks before Christmas is probably not the best time!
First Few Episodes
We started to tweak the format after Re:Invent, identifying all the places to find the news from Azure, AWS, and GCP.  AWS has a pretty simple RSS Feed but Azure and GCP typically bury theirs in blog posts or twitter posts. In Episode 2 we introduced the lightning round, as we learned that there was a ton of news that wouldn't warrant a full segment or that frankly we just didn't have enough insight or desire to talk about. Sorry IOT, video/streaming transcoding and delivery we love you, but it is just not compelling content for most cloud folks. We decided we should talk about interesting tools/utilities occasionally on the show and introduced Cool Tools with Jonathan.   We were able to do a recap show and a prediction show, and by mid-January, we were starting to hit our groove.
Overall the Audience slowly started to build, and soon we were averaging about 50 downloads per episode. While we aren't at Planet Money or ATP.FM levels, my cohosts and I were pretty happy with the initial traffic and downloads.  
I've mentioned it a few times on the show, but I was worried there would be weeks where we had nothing to talk about, but cloud is changing rapidly and none of the Hyperscalers have had a week where they didn't announce at least one thing and most of them release 10-15 things we could talk about each week! Plus the occasional cloud adjacent story we can pick up like interesting acquisitions in the cloud space.  Poking at Oracle occasionally or just talking about open source and what role the cloud providers should play in it.
Editing Episodes
Work for the podcast started to get spread out pretty evenly between me handling the show notes, the website, main host of the show and marketing.  Jonathan took on the editing tasks, which is actually the hardest part of creating a podcast, it takes the most time, has the most moving parts and single bad guests or badly placed siren in the background is a nightmare to edit, and that's not even counting when we screw up with the editing!  I think the first episode took Jonathan over a week to edit, and he has improved it to less time with optimizations and with all of us getting better audio recording equipment and us building the rapport between cohosts further.
Setting a high watermark
As promoting on Twitter, Facebook and Linkedin are great, I felt that if we had a few guests on the show that it might help get the influence of their twitter followers.  As I had been a guest on Corey Quinn's podcast it was time to call in a return favor, and he agreed to join us on Episode 11. Episode 11 was a lot of fun, driven by Corey's snark turned to 11 and his promotion in lastweekinaws.com and follow up twitter we got the highest number of downloads for an episode to date 166 in the first week.  This became the target that I wanted to beat, and beat consistently for future episodes.
We pulled in a few additional guests, who graciously joined us to talk about something they built or just agreed to guest and were overall super supportive. Huge thank you to our guests Corey Quinn, Matt Adorjan, Chris Short, Ian Mckay, Ryan Lucas, and Elise Carmichael.  Every guest has been great and super fun to get different perspectives, talk about their passion projects and more.
It took a few more episodes, but as we crossed Episode 17 we consistently beat Corey's Episode on first-week downloads and even in 7+ metrics.
Slow growth is still growth
The podcast continues to grow, our latest episode had over 500 downloads and we continue to pick up downloads on the older episodes. Everyone's listening habits are different or they just discover us by searching on google.
Foghorn ended up becoming a paying sponsor which has helped offset some of the costs, but none of us expect that the show will make any of us independently wealthy, at least for the foreseeable future. (If you are interested in sponsoring we would love to talk to you too, contact us via the sponsor link on the website)
What have we learned?
Making, Directing, Editing and producing a podcast is tremendously fun and rewarding. We have no intention of stopping anytime soon, looking at the Itunes Podcast library you can see tons of shows that gave up after the first few episodes, either due to lack of listeners, its harder work than you thought, or they just lost interest.  This podcast is a side benefit of the work we already do in our day to day jobs!
There is a distinct advantage to making an interview podcast vs making the latest news podcast, if you are doing an interview show you can record dozens of episodes in a week and then have them edited and release them over the next several months. A weekly podcast requires timely editing and publishing, something we will get better at.
Podcast statistics are hard to track, we have to check our website, Spotify, google and apple to get relevant data and to correlate the data.  
Marketing really works, I am always impressed at how much traffic we drive from linked in or twitter just from promoting our tweets and targetting. As a technology cynic when it comes to marketing technology it is an area that I'll admit I have to admit I was wrong on.
What's next for the show?
While we think we have hit on a set of segments that works well for the normal show cadence (Main Items, Lightning Round, Cool Tools/Guest Segment) we will continue to try out new segments and see what works.  Your feedback is invaluable, and we would love to know if we should do fewer topics but more depth, we have the mix just right or we should do less lightning round topics.
Our specialty shows have been fun from our 2018 recap show and 2019 prediction show to our GCP Next prediction draft, we'll continue to play with these and make them better and more relevant.
As we start to simplify the editing process or outsource it entirely we may start doing emergency shows to cover some huge announcement or breaking news event. There are some things I would like to try such as having a live audience and chat room during recordings and potentially mixing in more regular dedicated interview shows.  Ultimately the show is ours and we can experiment with it in any way we want too. Plus we want to do things that our audience enjoys and loves just as much as we do.
I love the podcast, what can I do?
We love our audience and we are super happy for those who have found us and continue to listen each week. The biggest thing you can do is to tell your friends about the podcast, retweet our new episode posts on Twitter or share on linked in.  
Rating our podcast on Google Play or Apple Podcast helps us rise in the rankings and helps others find our show.  
If you have made a cool tool (Utility, Program, Script, etc) we would love to have you on the show, DM any of us or reach out via the website and let us know.
Find us at conferences and get stickers, we have plenty to share! If you just want to hang out with us we even have a slack channel where you can ask questions or let us know what you think of the show. 
We love your feedback, if there is something you think we can do better, let us know or if we get something wrong technically (hey it happens we are human) that is even better!
To all who have found us and are listening regularly, Thank you!!
— Justin Brodley