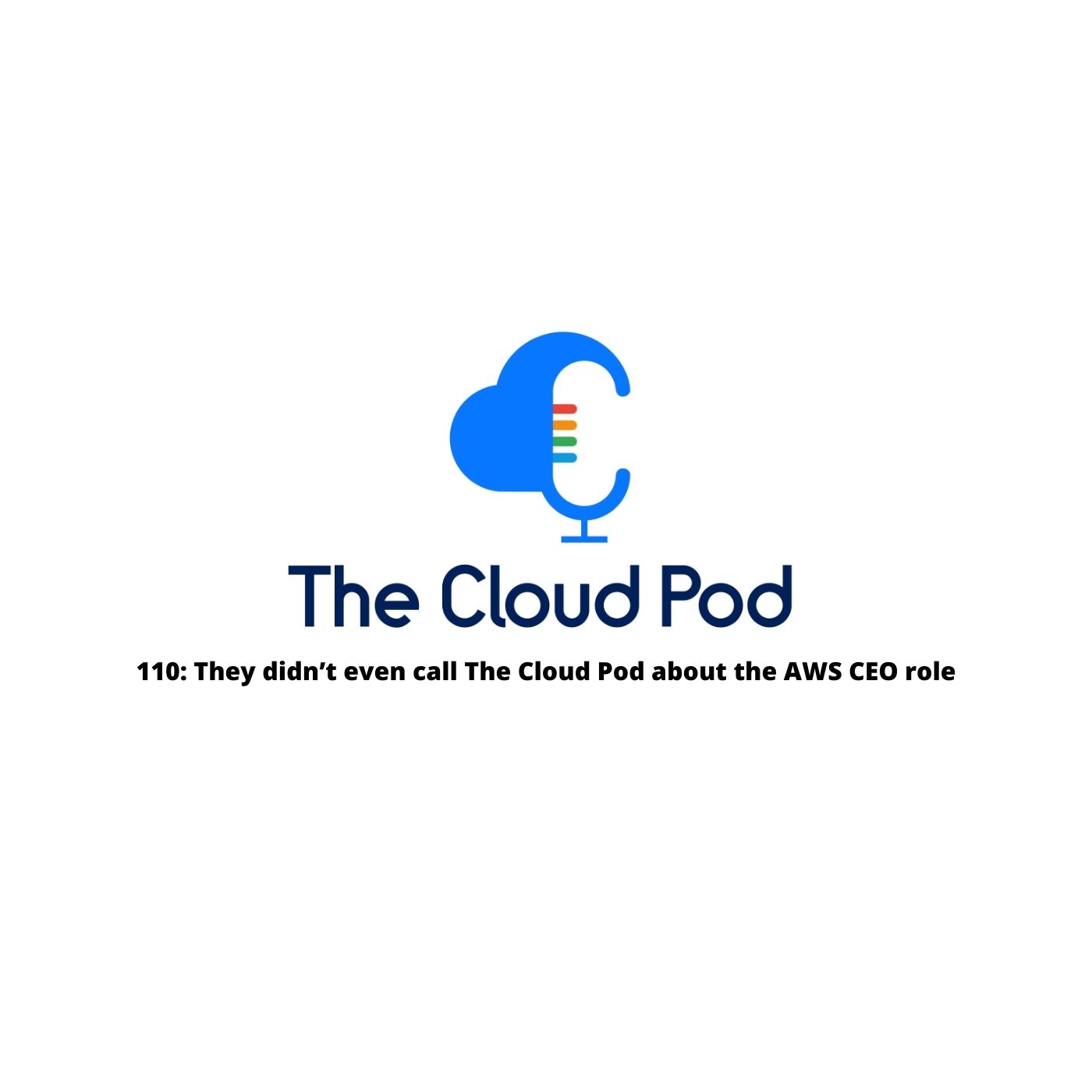 Disappointed not to see Amazon take the opportunity to increase its executive diversity with its new CEO.   
A big thanks to this week's sponsors:
Foghorn Consulting

, which provides full-stack cloud solutions with a focus on strategy, planning and execution for enterprises seeking to take advantage of the transformative capabilities of AWS, Google Cloud and Azure.
This week's highlights
General News: Nothing Spicy
Amazon Web Services: No Longer Hiring
🤯 Tableau CEO Adam Selipsky will return to

Amazon Web Services as CEO

. We did not see this coming.  

👂 Introducing Amazon S3 Object Lambda. They listened to us! 
Google Cloud Platform: Slurm It Up
Azure: Not Happy With The Cloud Pod
🌎 Azure announces plans to expand the Azure Availability

Zones to more regions

. We'll take credit for this one.  
TCP Lightning Round
⚡ After a large amount of debate about who should win, Jonathan takes this week's point, leaving scores at Justin (3), Ryan (3), Jonathan (5). 
Other headlines mentioned:
 Things Coming Up