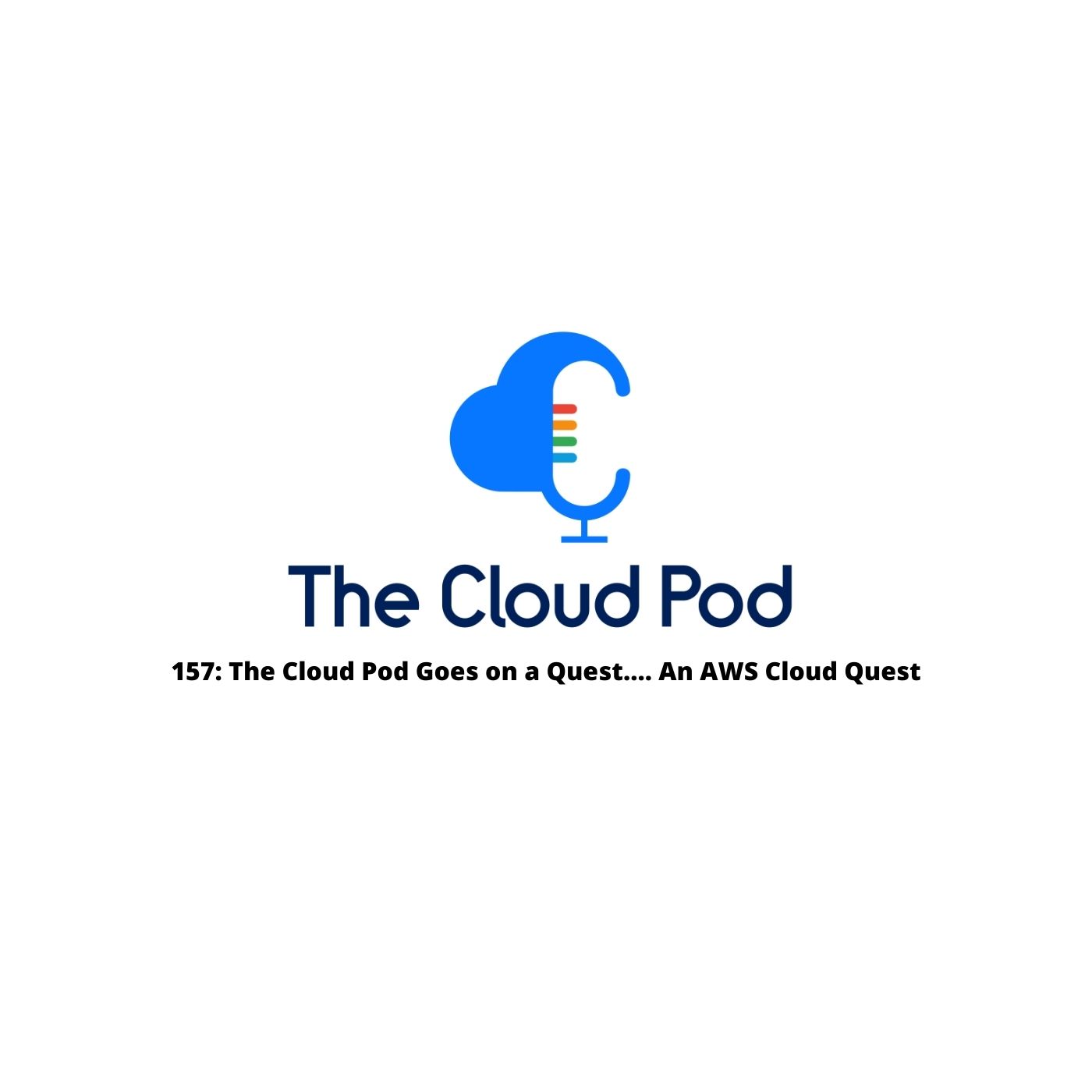 On The Cloud Pod this week, the team discusses Peter's concept of fun. Plus digital adventures with AWS Cloud Quest game, much-wanted Google price increases, and a labyrinthine run-through of the details of Azure Health Data Services.
A big thanks to this week's sponsor, Foghorn Consulting, which provides full-stack cloud solutions with a focus on strategy, planning and execution for enterprises seeking to take advantage of the transformative capabilities of AWS, Google Cloud and Azure.
This week's highlights
🚨

AWS gamifies cloud training with the release of Cloud Quest, along with two new initiatives in a bid to build foundational cloud skills for younger people.

🚨

Google announces price changes while framing it as "choice": Some services will decrease in price while others will increase.

🚨

Microsoft launches Azure Health Data Services, the details of which turn out to be super fun trying to get your head around.
Top Quotes  
💡 "If you've ever wanted the job of living in a 3D world where a construction worker runs up to you and tells you that the server running in this weather app is failing and helping them figure this out, this game is for you. And you can earn gems and build and it feels very much like Roblox…. I give it an A for effort and an F for execution."

💡 "One of the arguments that people have made against the cloud forever is that once you're locked in, they're gonna jack the rates up, and then you're screwed because you're stuck there. It's that exact thing. This is now giving credence to those naysayers who traditionally will say

that's not really true

. … Now we have an exact use-case: Google did it. So what's to stop Azure and AWS from doing it?"
AWS: Slay the Dragon and Rescue the Cloud
GCP: Announcement of the Week
Azure: Health and Data and Services, Oh My! 
TCP Lightning Round
⚡ Justin jumps ahead again and Peter just can't catch a break. The scores: Justin (4), Ryan (1), Jonathan (1), Peter (0).
Other Headlines Mentioned:
Things Coming Up:
AWS Summits – US – April-October, APAC – May, EMEA – April-June

Google Cloud Summit Series (Updated Regularly) – Data Cloud Summit – April 6th

DevOps Enterprise Summit Virtual – Europe – May 10th-12th |

 

Registration Open

  | 

CFP Open

Google Next – June 6th-8th

DevOps Enterprise Summit Virtual – US – August 2nd-4th

DevOps Enterprise Summit US Flagship Event 🎉

The Cosmopolitan of Las Vegas

–

October 18th-20th

MS Ignite – November 2nd-4th

AWS Reinvent – November 28th-Dec 2nd (assumed)

Oracle OpenWorld – TBC

MS Build – TBC