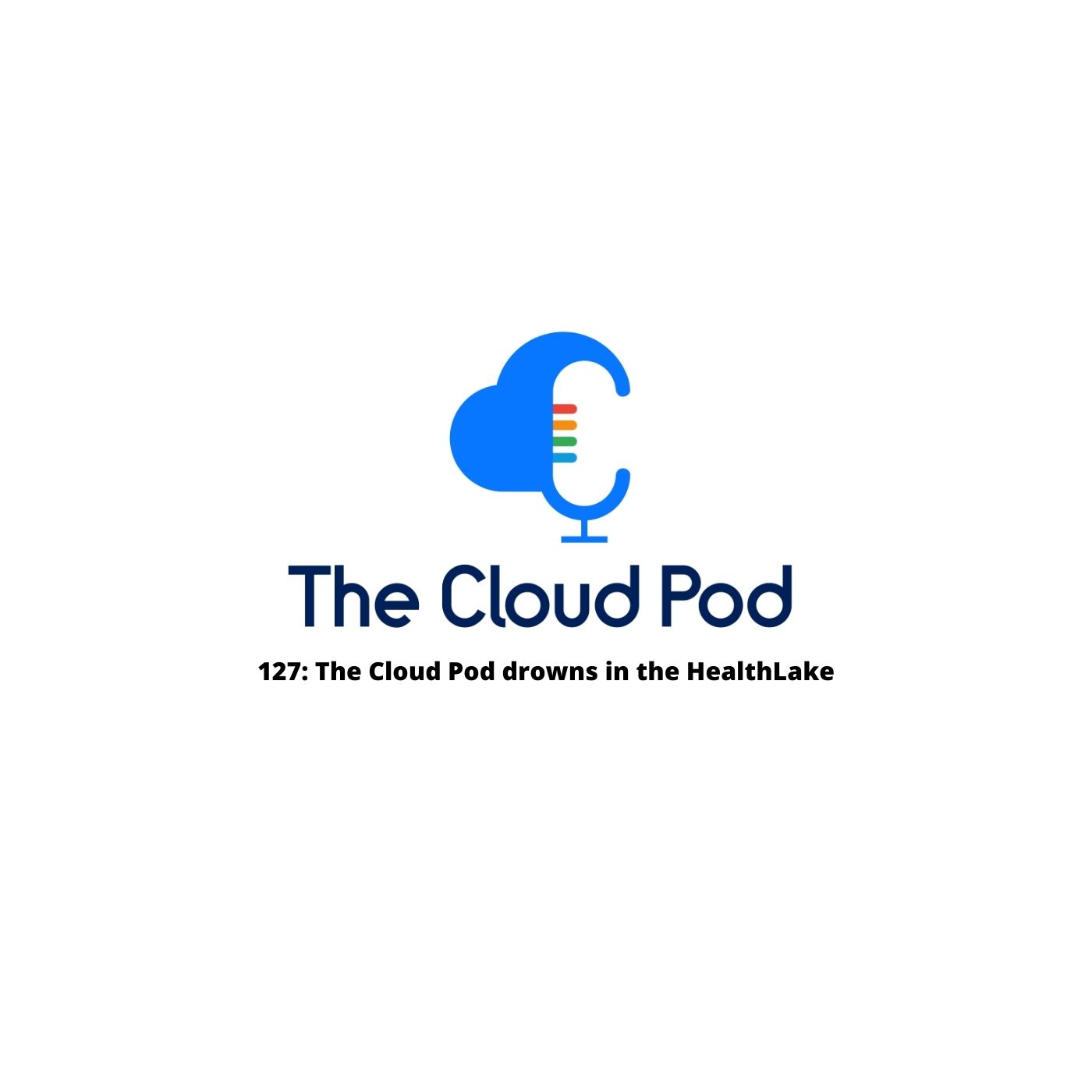 On The Cloud Pod this week, if you were impressed by Matthew Kohn's ability to wing it last time, then you're in luck because he's back. Also, the team hopes AWS is listening to the show and reading these notes, so it can get on with creating its own unified agent for CloudWatch.              
A big thanks to this week's sponsors:
Foghorn Consulting

, which provides full-stack cloud solutions with a focus on strategy, planning and execution for enterprises seeking to take advantage of the transformative capabilities of AWS, Google Cloud and Azure.
JumpCloud

, which offers a complete platform for identity, access, and device management — no matter where your users and devices are located.

 
This week's highlights
🚨 AWS has launches HIPAA eligible

Amazon HealthLake

. The service enables information exchange across healthcare systems, pharmaceutical companies, clinical researchers, health insurers, patients, and others parties.   

🚨 Google previews new Cloud IDS

for network security

. The system makes it easier to manage threat detection from the cloud.

🚨 Microsoft announces the evolution of the

Azure Migration Program (AMP)

. The new Azure Migration and Modernization Program (AMMP) will help enterprises improve their apps while moving them to Azure.
Top Quotes  
💡 "I have a couple of customers that I sent this [HealthLake] press release over to, and they're very excited. They have no idea how they want to use it yet, but they're very excited to figure out how to do something interesting with it. So I'm really curious to see how people actually start to play with this, and figure out how to use it to be beneficial for their companies." 

💡 "I was surprised that they limited the open-source UDP proxy to just gaming. I get that there's some undifferentiated heavy lifting that is provided with session management security. But a UDP proxy that scales is something valuable to most companies that are using some legacy protocols. I wouldn't be surprised to see this expand a little bit to enable some other UDP use cases in the future."
Amazon Web Services: Swimming Upstream
Google Cloud Platform: Busy Bees
Azure: Level Playing Field  
TCP Lightning Round
⚡ The Lightning Round rules have been thrown out, so Ryan took a point from Peter, while Justin won this episode's pity party and took this week's point, leaving scores at Justin (12), Ryan (6), Jonathan (8), Peter (1). 
Other Headlines Mentioned:
 Things Coming Up