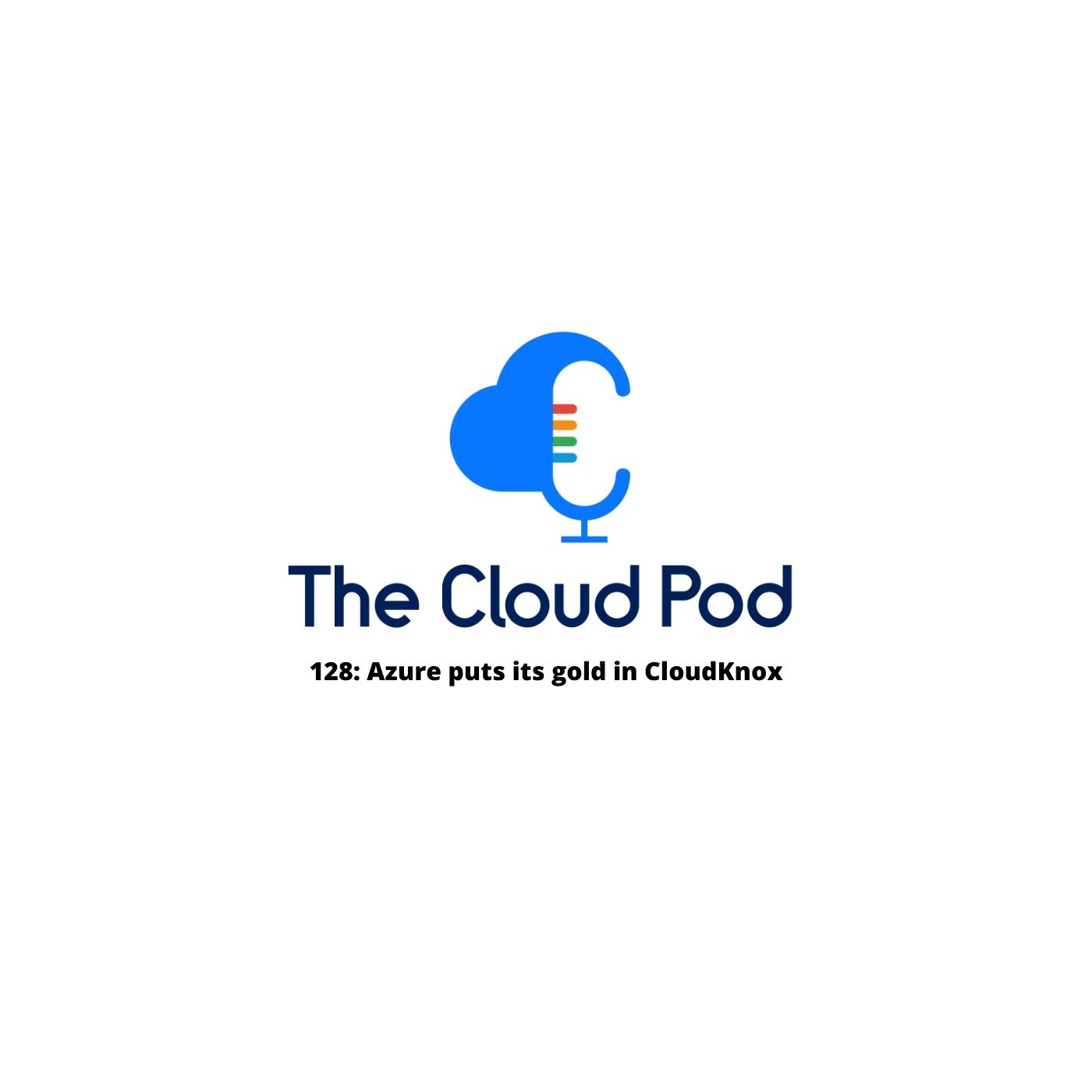 On The Cloud Pod this week, it's a merry-go-round of vacations, with Jonathan returning and Ryan escaping while Peter tunes in from Hawaii. Also, there is some big news in an otherwise quiet week.               
A big thanks to this week's sponsors:
Foghorn Consulting

, which provides full-stack cloud solutions with a focus on strategy, planning and execution for enterprises seeking to take advantage of the transformative capabilities of AWS, Google Cloud and Azure.
JumpCloud

, which offers a complete platform for identity, access, and device management — no matter where your users and devices are located.

 
This week's highlights
🚨 AWS announces that

Virtual Private Cloud (VPC) users

can now

assign IPv4 and IPv6 prefixes

to EC2 instances. It should help simplify the process of using container and networking applications that require multiple IP addresses.

🚨 AWS releases

a new feature for SAM CLI

,

SAM Pipelines

. It provides quick and easy access to the benefits of CI/CD, making it easier to get out new products faster and check for errors.

🚨 Microsoft has

acquired security platform

CloudKnox

, which was designed to work across multi-cloud and hybrid cloud environments. 
Top Quotes  
💡 "I hope to see more of these [SAM Pipelines-style features]. It's been one of my mental blocks. I've been using serverless ever since Lambda was announced, but building into a pipeline is such a chore. And Jenkins is such a chore in itself. So if you have a canned way to deploy a pipeline, it's great."

💡 "I think it [CloudKnox] had a potential to be really interesting and really valuable. But Azure was actually building a lot of these capabilities into their cloud natively, including least privilege access. And Google's building that kind of stuff too. So I don't know if there's a long runway left for them to get a lot of adoption and a lot of new customers, or if they're going to be replaced by the cloud providers over time, and ultimately not be needed."
General News: Don't Off Slack
Amazon Web Services: Winning
Google Cloud Platform: Looking Fantastic
Azure: Turning Tides 
😵 Microsoft has acquired

cloud security platform CloudKnox

. Azure was already building some of these capabilities natively, so we're not sure how long CloudKnox has to live. 

🤠 Microsoft has recently released

its own Linux Distro

. Steve Ballmer might just be eating his hat, given his well-known dislike of Linux.  

😐 Deploying Microsoft's new Linux Distribution as a VM

comes with challenges

we'd rather not deal with. We'll wait until it's a container, so all we have to do is download it. 
TCP Lightning Round
⚡ Fresh from vacation Jonathan took advantage of poor, vacationless Justin and grabbed this week's point, leaving scores at Justin (12), Ryan (6), Jonathan (9), Peter (1). 
Other Headlines Mentioned:
 Things Coming Up