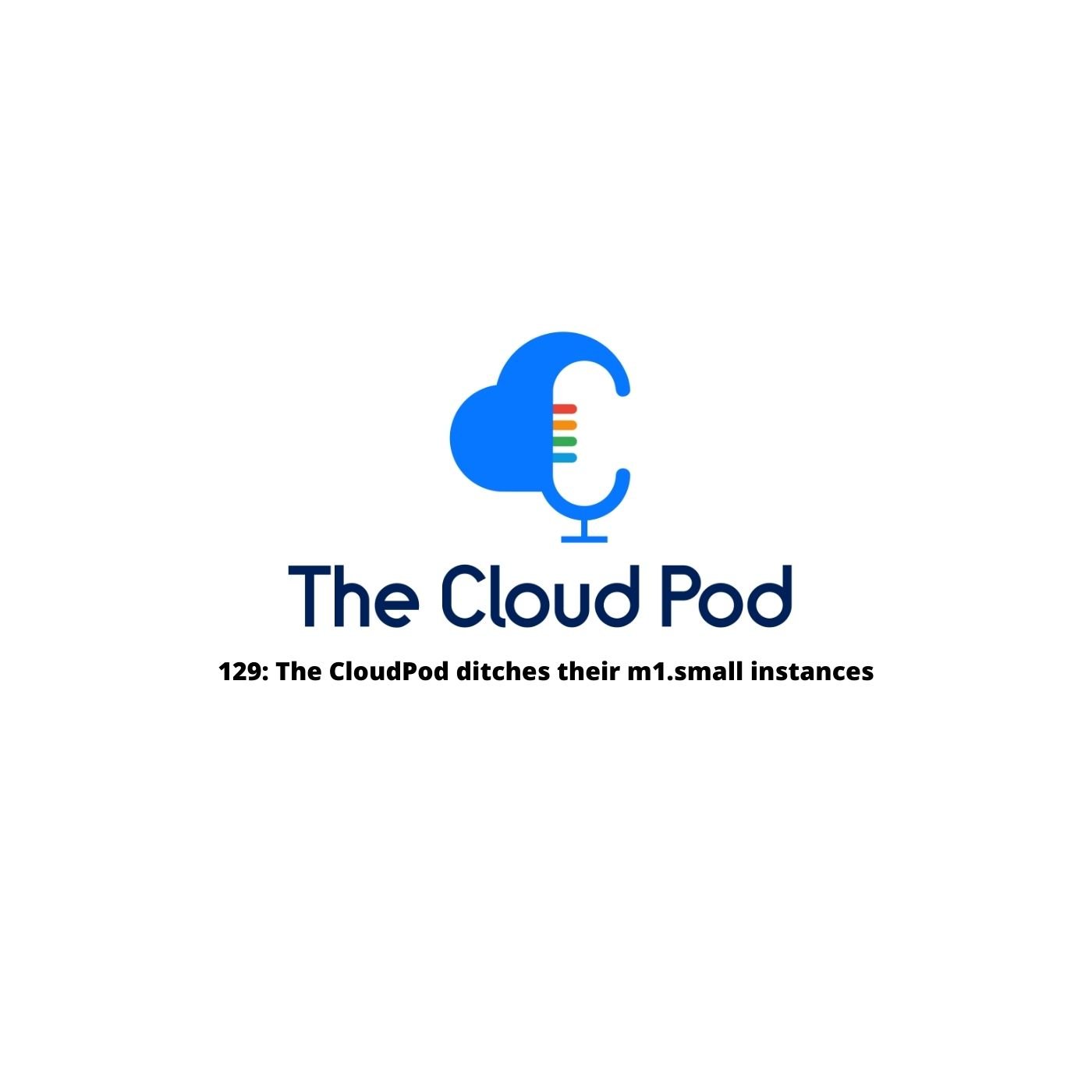 On The Cloud Pod this week, the team is back in full force and some are sporting fresh tan lines. Also, it's earnings season, so get ready for some big numbers — as well as some losses.               
A big thanks to this week's sponsors:
Foghorn Consulting

, which provides full-stack cloud solutions with a focus on strategy, planning and execution for enterprises seeking to take advantage of the transformative capabilities of AWS, Google Cloud and Azure.
JumpCloud

, which offers a complete platform for identity, access, and device management — no matter where your users and devices are located.

 
This week's highlights
🚨 AWS is finally killing off

EC2-Classic

. EC2 was launched in 2006, with one instance type (m1.small), security groups, and the US-EAST-1 Region. 

🚨 The 2021 Gartner Magic Quadrant for Cloud Infrastructure and Platform Services is out, and

AWS

,

Google

,

Microsoft and Oracle

have all made it. Although some scraped in by the skin of their teeth.

🚨 Get consistent Kubernetes definitions with the new

Anthos Config Management feature

. The Kubernetes Resource Model (KRM) helps users define and update resources with minimal effort on their part.
Top Quotes  
💡 "I would say Google's getting market share because they are able to leapfrog everyone else on Kubernetes, big data, and machine learning."

💡 "Considering all the different vendors that are involved in a hospital, just being able to have a standard data format with FHIR is huge. And they also now power that with the cloud. There are lots of really interesting use cases that get unlocked with this [Azure Healthcare APIs] solution."
General News: Earn Baby Earn
Amazon Web Services: Not Fit for Consumption
Google Cloud Platform: Mousey
Azure: Getting Stronger
Oracle: Needs Glasses
TCP Lightning Round
⚡ Ryan's tactic was to confuse Peter as much as possible so he takes this week's point, leaving scores at Justin (12), Ryan (7), Jonathan (9), Peter (1). 
Other Headlines Mentioned:
 Things Coming Up