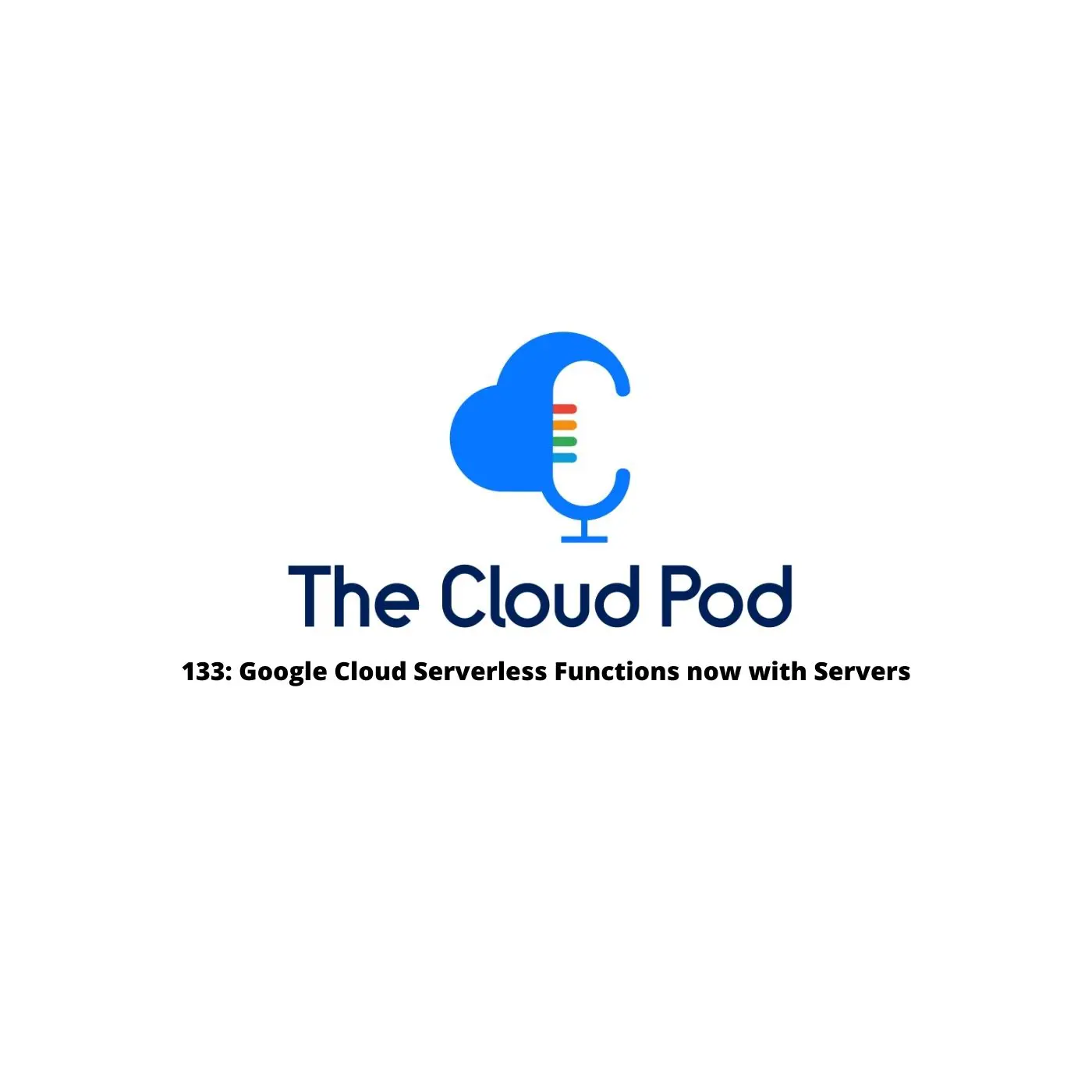 On The Cloud Pod this week, AWS releases new features including Managed Grafana, GCP Serverless solves the cold start problem, and Wiz hacks into CosmosDB.
A big thanks to this week's sponsors:
Foghorn Consulting

, which provides full-stack cloud solutions with a focus on strategy, planning and execution for enterprises seeking to take advantage of the transformative capabilities of AWS, Google Cloud and Azure.
JumpCloud

, which offers a complete platform for identity, access, and device management — no matter where your users and devices are located.

 
This week's highlights
🚨

AWS shows no sign of slowing down

after the Summit, making Managed Grafana generally available and

releasing new features for VPC, CloudFormation, and CloudWatch

.

🚨

Google introduces new capabilities

to minimize cold starts, giving serverless customers the option of using — gasp! — servers. 

🚨 Wiz finds a

critical security flaw in CosmosDB which allowed it to hack into thousands of Azure customers' databases

. Looks like Microsoft needs to make some calls.
Top Quotes  
💡  "I just think about all the companies who were … trying to build their own ML models for document recognition and how far they are versus how far Amazon and Google are and Azure. … this is the reason why using your cloud vendor might be the better choice. Because they're not even getting this kind of scale and or price reduction for anything they're doing on top of ML."

💡 "I think the main benefit for this change is going to be shared tenancy systems because, with virtualization, everytime there's a context switch between different tenants on the CPU, you have to throw away that entire cache. The smaller that cache is, the faster that's going to be, and the better overall performance you'll get from the system."

💡"There's servers behind everything. So nothing's serverless just how exposed are you to it? And to me, I  think that level of exposure where it's no longer serverless is if I have to patch it."
General News: Docker goes "Full Oracle"
💩 Docker

announces

it will begin charging enterprise customers to use it's desktop app. Enterprise companies with over $10 million in revenue or greater than 250 employees have until January 31st, 2022 to buy the subscription. In Justin's words, "that's just dirty." 
Amazon Web Services: Can't Stop Won't Stop
Google Cloud Platform: Servers are the New Serverless
Azure: Wiz Cracks Cosmos DB 
😬Microsoft sent thousands of awkward emails this week warning customers that their data could be compromised because of a

critical security flaw in Azure's flagship Cosmos DB

. 

🧙Wiz reports how it hacked into what it's calling "

ChaosDB

" and what that could mean for Azure customers. TLDR: if you're a Jupyter Notebooks user, change your key ASAP.  
TCP Lightning Round
⚡ Fresh from his AWS predictions win, Jonathan takes this week's lightning round point with a Frank Lloyd Wright reference, making the scores Justin (14), Ryan (8), Jonathan (10), Peter (1). 
Other Headlines Mentioned:
 Things Coming Up