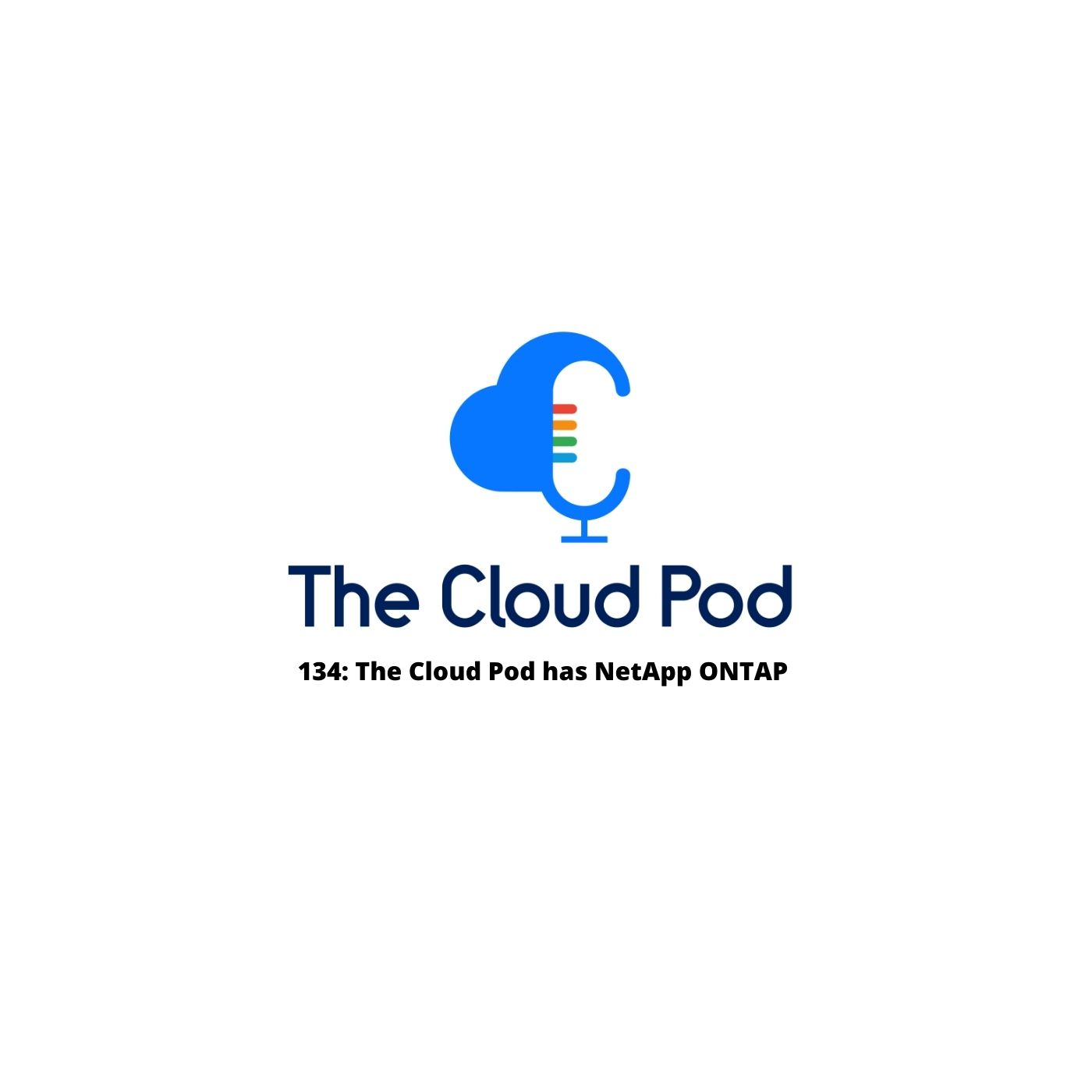 On The Cloud Pod this week, the team wishes there was something else on tap, not just NetApp. Also, AWS Storage Day has come and gone again, and Azure is springing into the enterprise cloud.
A big thanks to this week's sponsors:
Foghorn Consulting

, which provides full-stack cloud solutions with a focus on strategy, planning and execution for enterprises seeking to take advantage of the transformative capabilities of AWS, Google Cloud and Azure.
JumpCloud

, which offers a complete platform for identity, access, and device management — no matter where your users and devices are located.

 
This week's highlights
🚨 The third annual AWS Storage Day

brought a few presents

, including new features for files and transfers.

🚨 One announcement was the general availability of Amazon FSx for

NetApp ONTAP

. Hell has frozen over, and you can now get Netapp Filers on top of AWS.

🚨 Azure announces the launch of

Spring Cloud Enterprise

, a managed service for Spring optimized for enterprise developers.
Top Quotes  
💡  "I assume this is all built natively on top of AWS, and they are managing the service for you on EC2. If that's the case, I believe this is the first of this type that AWS has offered. We've talked about Google partnering with people to operate appliances on your own VPCs, same as Azure. So this is probably the first of many partner integrations."

💡 "I don't know if it's [Amazon S3 Multi-Region Access Points] they wanted, but I think at these prices, they definitely didn't want it. If the price was more attractive or if it was simpler to process and calculate — more predictable — I think people would potentially be excited about this."
General News: Whisk It
Amazon Web Services: Hell Has Frozen Over
Azure: Stuck in the '90s 
TCP Lightning Round
⚡ Preparation is the key to success and Jonathan is Mr. Prepared, so he wins this week's point, making the scores Justin (14), Ryan (8), Jonathan (11), Peter (1). 
Other Headlines Mentioned:
 Things Coming Up