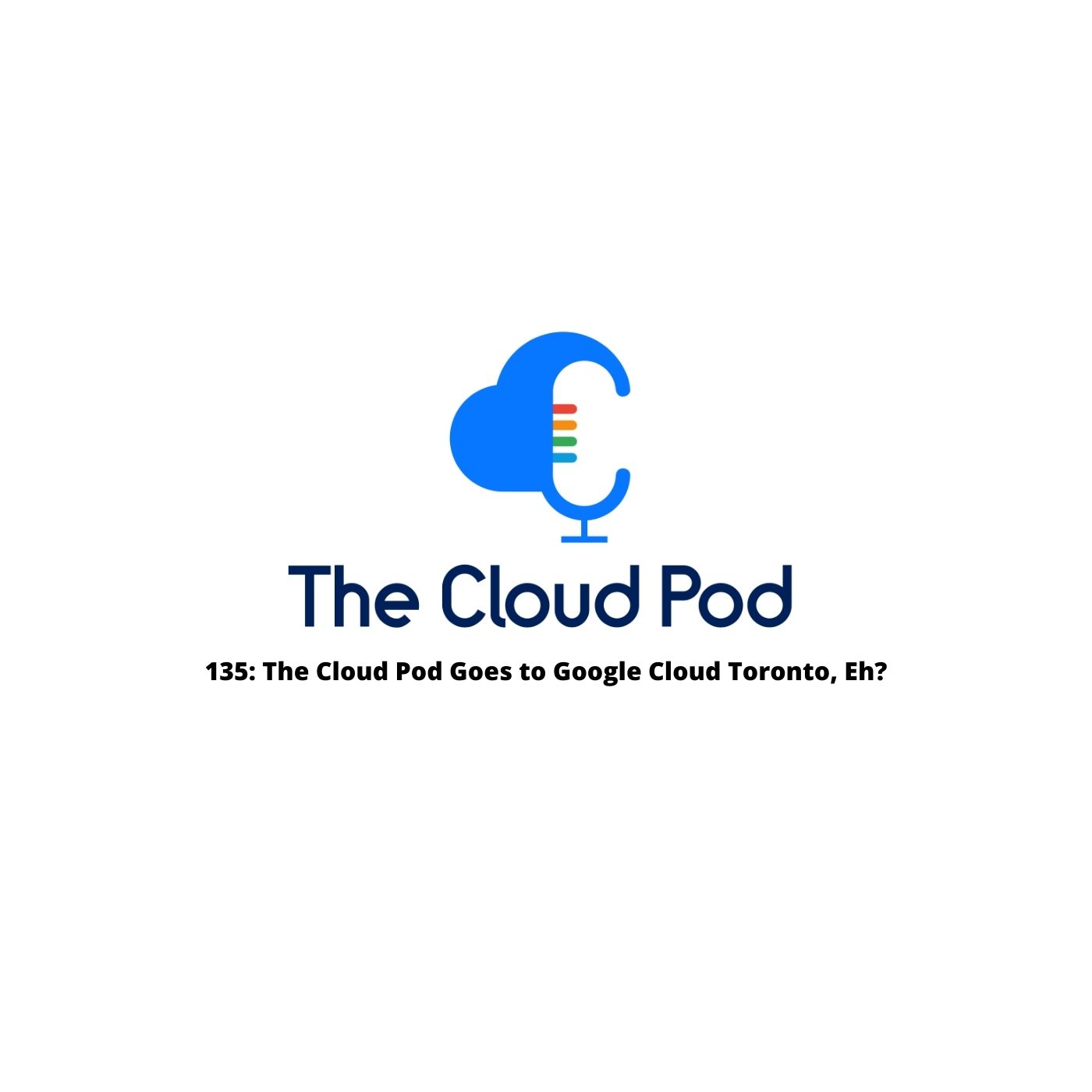 On The Cloud Pod this week, AWS releases OpenSearch and EKS Anywhere, Google Cloud is now available in the Toronto region, and Microsoft deals with two critical security issues. 
A big thanks to this week's sponsors:
Foghorn Consulting

, which provides full-stack cloud solutions with a focus on strategy, planning and execution for enterprises seeking to take advantage of the transformative capabilities of AWS, Google Cloud and Azure.
JumpCloud

, which offers a complete platform for identity, access, and device management — no matter where your users and devices are located.

 
This week's highlights
🚨

AWS releases OpenSearch

(previously Elasticsearch) and makes

EKS Anywhere generally available

— to those who run VMware. 

🚨

Google Cloud opens a Toronto region

, expanding its core Google portfolio into three new zones. How aboot that?

🚨 Security issues continue to plague Microsoft, with

critical vulnerabilities

exposed in both its

ACI

and

OMI

features. Hopefully

new hire, Charlie Bel

l, can help them out. 
Top Quotes  
💡  "I hope that the reason [AWS is] integrating with VMware only is because they're deeply integrating with that platform and they can spin up new VMs, deploy new infrastructure, and provide the scaling you need to make EKS Anywhere work the way it works in the cloud."
💡 "Everything now is driven by the cloud in a big way, where you pay by the drip. So now I need to make the drip as efficient as possible. And if I can give you dedicated silicon to do that, that's the best thing for me. And so it's quite interesting."
General News: Jump On It 
Amazon Web Services: New Features, Who Dis?  
🔎

Amazon Elasticsearch is now OpenSearch

. In addition to the new name, AWS has also added a host of new features like advanced security, SQL query syntax, updated reporting capabilities, and more. Overall, we are super happy with this first release! 

✨ Amazon

EKS Anywhere is now generally available

… as long as you use it on top of VMware. EKS (almost) Anywhere helps users manage any Kubernetes cluster, and offers automation tooling for cluster lifecycle support. This comes two weeks late for Justin, who included it in his predictions draft. Bummer. 

📹 Livestreamers rejoice! AWS is launching

EC2 T1 instances for live multi-stream video transcoding

, which will provide resolution up to 4K Ultra HD. Using GPUs for graphics processing — what an idea!
Google Cloud Platform: Google Welcomes Toronto to the Family 
🕹️ In addition to giving users dedicated CPUs, GCP is now offering

CPU allocation controls

which will allow users to do background processing for their asynchronous tasks in Cloud Run container instances.  

🇨🇦 Break out the maple syrup because

Google Cloud is now open in Toronto

. Toronto is Google's 28th cloud region, and customers in its three zones can now enjoy improved BCP capabilities, as well as the core Google portfolio. 

🐚 A

new Google Cloud documentation feature

allows users to run code samples in a cloud shell without leaving the page. No more switching between documentation and terminal windows! 
Azure: Two Wrongs Don't Make a Right, but Maybe Charlie Bell Can?
⛏️ Palo Alto Networks security research team, Unit42, finds another security issue for Microsoft in its

Azure Container Instances (ACI) feature

. Malicious users could potentially exploit this issue to steal customer secrets, and even use the ACI infrastructure for crypto mining. Ouch.

😱 OMIGOD. After hacking Cosmos DB, Wiz says

Hold my beer

, and

exposes more critical vulnerabilities in OMI

— a common component for many Microsoft services — which could allow attackers to remotely execute arbitrary code within the network. 

🔔

Charlie Bell is officially a Microsoft employee

. According to an announcement from September 15, Bell has been tasked to lead a new engineering organization to address cybersecurity issues — once Bell's non-compete contract has been figured out, that is.  
TCP Lightning Round
⚡ With a final dunk on Microsoft's ACI security issue, Justin snags the point this week, leaving the scores at Justin (15), Ryan (8), Jonathan (10), Peter (1). 
Other Headlines Mentioned:
 Things Coming Up