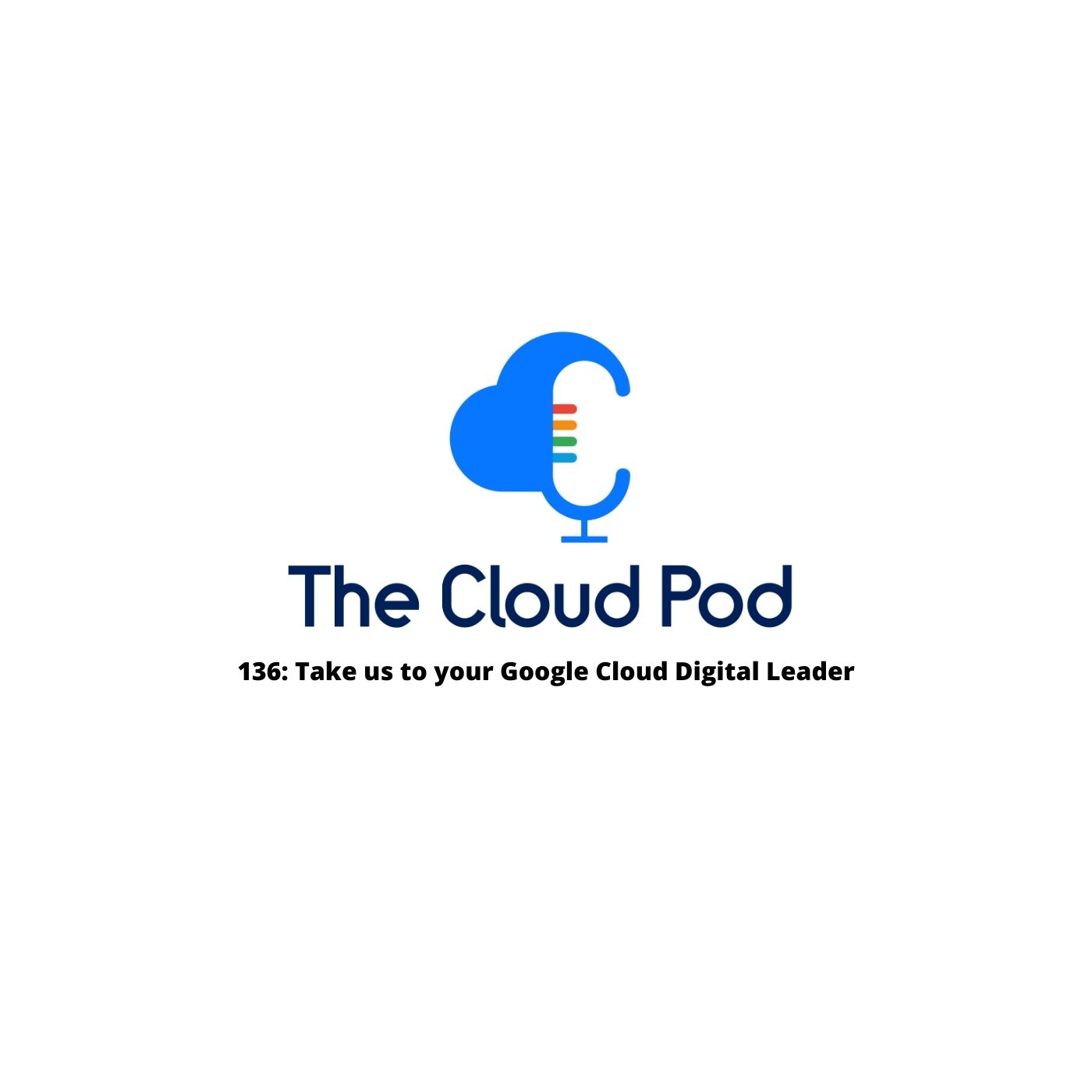 On The Cloud Pod this week, the whole team definitely isn't completely exhausted. Meanwhile, Amazon releases MSK Connect, Google offers the Google Cloud Digital Leader certification, and DORA's 2021 State of DevOps report has arrived. 
A big thanks to this week's sponsors:
Foghorn Consulting

, which provides full-stack cloud solutions with a focus on strategy, planning and execution for enterprises seeking to take advantage of the transformative capabilities of AWS, Google Cloud and Azure.
JumpCloud

, which offers a complete platform for identity, access, and device management — no matter where your users and devices are located.

 
This week's highlights
🚨 Users of AWS's fully managed Apache Kafka service can now use MSK Connect to easily set up and deploy Kafka Connect clusters. 

🚨 GCP releases the new Google Cloud Digital Leader training and certificate program, which trains users on all things Google in just four classes. 

🚨 Google Cloud's DevOps Research and Assessment (DORA) team publishes the 2021 State of DevOps, identifying key trends. 
Top Quotes  
💡  "From a least-privileged perspective, it'd be better to have a purpose-built tool that does one thing really well — what you need it to do — versus building out this huge AWS CLI you have to install on every server and expose attack vectors if it has the wrong permissions."

💡 "Digital transformation is such a broad thing for so many industries … and giving them this cloud knowledge helps them drive outcomes from a technical perspective, and map the business need to the technical need …  It's helpful for [business users] to get a little bit of language, but also for the technical person to actually learn how to translate technical ideas into business ideas that have value."
General News: F5 Absorbs Threat Stack
💰

F5 sets its sights on Threat Stack

, paying $68 million to add this Boston-based cloud monitoring company to its growing list of cloud and security software acquisitions. This recent buy brings F5's investment in cloud monitoring capabilities to over $2 billion. 
AWS: MSK Connect – the New Easy Button for Managed Kafka Service users
🏋️ AWS is eliminating undifferentiated heavy lifting for users of its fully managed Apache Kafka service, by

introducing MSK Connect

, which allows users to configure and deploy a connector using Kafka Connect with a few clicks. 

⌨️

Amazon Redshift users can now use RSQL

, a fully-featured command-line client, to interact with their clusters and databases. Working as a complement to the PostgreSQL psql command line tool, RSQL is available for Linux, Windows, and macOS X.
GCP: Anointing Future Digital Leaders
🪣 Google introduces the new

Cloud Storage trigger in Eventarc

, which eliminates the need for audit logs and supports bucket filtering. Now you can do what you've always done in Eventarc, only better. 

🙏 Google has answered its customers' prayers with its new

Cloud Digital Leader training and certification

program. The program is designed to help individuals and teams get to grips with the cloud as a business tool in just four classes. 

🔥 It's Justin's favorite time of the year: Google has released the latest DORA report.

The 2021 State of DevOps report

includes key insights around burnout, team performance, and implementing DevOps capabilities with good documentation. 
Azure: Finally, a Week Without Security Issues
TCP Lightning Round
⚡ Ryan nabs the point this week, despite — or maybe because of — major exhaustion, leaving the scores at Justin (15), Ryan (9), Jonathan (11), Peter (1). 
Other Headlines Mentioned:
 Things Coming Up