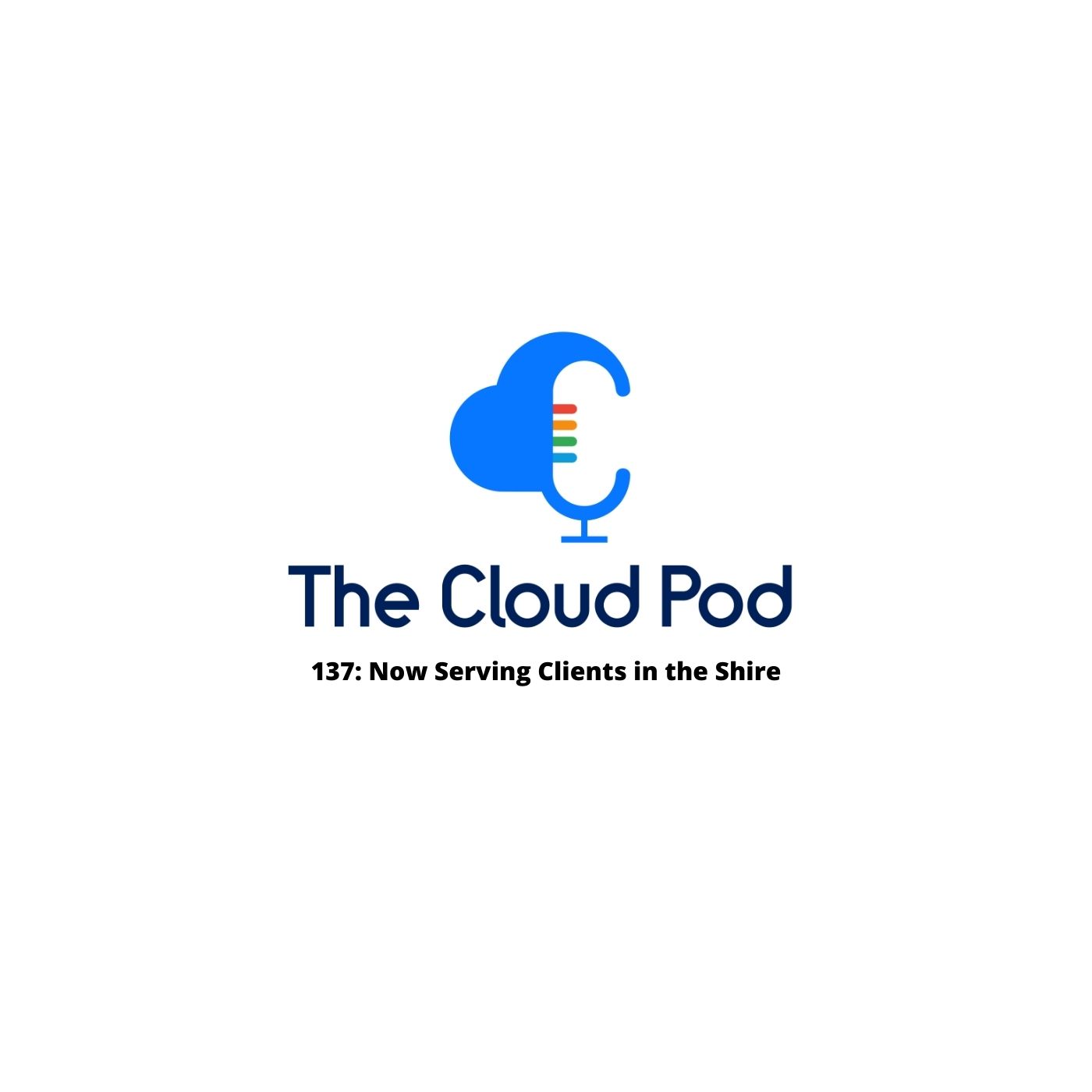 On The Cloud Pod this week, Justin may be out but the cloud stops for no one. Also, AWS announces a New Zealand region, GCP releases GKE Backup, and Azure Functions 4.0 is now in public preview. 
A big thanks to this week's sponsors:
Foghorn Consulting

, which provides full-stack cloud solutions with a focus on strategy, planning and execution for enterprises seeking to take advantage of the transformative capabilities of AWS, Google Cloud and Azure.
JumpCloud

, which offers a complete platform for identity, access, and device management — no matter where your users and devices are located.

 
This week's highlights
🚨 Grab your togs and sunnies! AWS is opening a New Zealand region to serve Asia Pacific. The move is expected to create more than 1,000 jobs in the next 15 years.  

🚨 GCP users can now protect their GKE workloads with GKE Backup, which helps automate recovery tasks and shows reporting for compliance and audit purposes.

🚨 Azure Functions 4.0 has arrived — in public preview, that is. It's expected to be generally available by November 2021, just in time for the .NET 6.0 release.
Top Quotes  
💡 "Microsoft Excel is still the most powerful tool for making business decisions. And [Amazon QuickSight] is the same thing: It's a way to visualize the raw data you have. Being able to ask a service a question in normal words is gonna be super powerful."

💡 "It's funny because for at least the last 18 months, this has been my daily life: Thinking hard about how software makes it from environment to environment and into production. And no matter where you're hosting this workload — what cloud provider, what technology — there are trials and tribulations and hurdles that have to be overcome … So I'd like to see more of these bespoke deployment technologies that are really focused on doing one thing really well, rather than doing all things."
AWS: AWS says 'Kia Ora' to its Newest Region: New Zealand
GCP: Making Stateless Stateful with GKE Backup
Azure: Welcome to the Azure Peep Show
TCP Lightning Round
⚡ Jonathan wins the point this week with a not-so-subtle jab at DevOps engineers, bringing the scores to Justin (15), Ryan (9), Jonathan (11), Peter (1). 
Other Headlines Mentioned:
 Things Coming Up