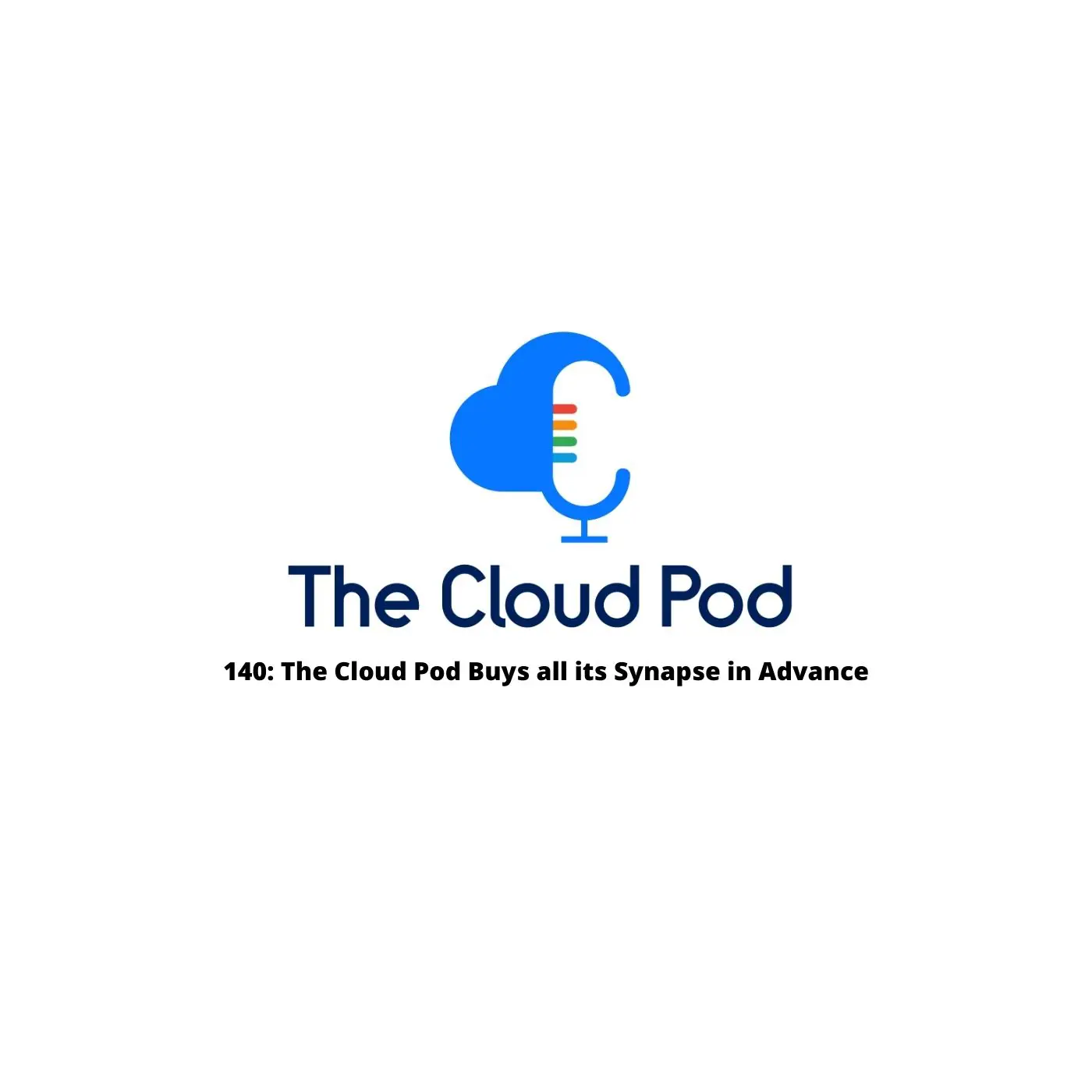 On The Cloud Pod this week, the team's collective brain power got a boost from guest hosts Rob Martin of the FinOps Foundation and Ben Garrison of JumpCloud. Also, AWS releases Data Exchange, Google automates Cloud DLP, and Azure Synapse Analytics is available for pre-purchase. 
A big thanks to this week's sponsors:
Foghorn Consulting

, which provides full-stack cloud solutions with a focus on strategy, planning and execution for enterprises seeking to take advantage of the transformative capabilities of AWS, Google Cloud and Azure.
JumpCloud

, which offers a complete platform for identity, access, and device management — no matter where your users and devices are located.

 
This week's highlights
🚨 AWS announces Data Exchange for Amazon Redshift, which will allow users access to and management of third-party data. Watch out, Snowflake.

🚨 Google is making its Cloud Data Loss Protection (DLP) automatic so users no longer have to worry about manually monitoring their data. 

🚨 Azure has made Azure Synapse Analytics available for pre-purchase for customers looking to manage their analytics workloads. 
Top Quotes  
💡 "There's always that line: If you build a module that is very effective for users across the board, regardless of what they're doing, at some point it just becomes a resource. It's pretty tough to build complex modules that everybody's going to use as-is, and not want to end up making their own."
💡 "I do not envy security people in this current climate. The proliferation of cloud computing, edge computing, has really had to get a lot of creative minds working together to try and secure data outside your four walls of sanctity. … And so it's good to see big companies starting to chime in and address that, because I think it's just going to continue to keep growing."
General News: Hashicorp + AWS =  A Match Made in Heaven
💰 At .conf21, Splunk announces a

new workload-based pricing model

for its smaller customers that will help drive retention. Clearly Splunk has been listening to TCP complaining about its insanely expensive model. 

🧳

 

HashiCorp releases the public beta of HCP Packer

, which allows teams to track and automate build updates across their packer and terraform workflows. 

🤝 AWS and HashiCorp are partnering to make developers' lives easier with

new terraform modules for AWS

, as well as an API path that will enable users to quickly deploy AWS resources while keeping modules lightweight and composable. Justin is stoked for this!
AWS: AWS Data Exchange is Coming for Snowflake 
GCP: Stop Losing Data with Cloud DLP — Now Automatic!
💾 Google is making

Cloud Data Loss Prevention (DLP) automatic

. While there's been no word on pricing yet, automatic Cloud DLP offers benefits like continuous monitoring and low overhead, and users can now deploy it across their organizations. 

💥 GCP releases

Spark on Google Cloud

, AKA the first autoscaling serverless spark solution. With Spark, Google customers can cut down time spent on managing Spark Clusters (which is a pain), enable data users of all levels, and retain flexibility of consumption.   

🏠 To follow up on its Google Next Announcement, Google releases a

new set of best practices for Architecture Framework

that will help users optimize their GCP workloads, making them secure, reliable, scalable, and cost-effective. 
Azure: Making it Rain With Pre-Order Discounts
TCP Lightning Round
⚡ Guest host Rob Martin wins the point this week, but since he's not an official contender, Ryan awards the point to himself, leaving the scores at Justin (16), Ryan (10), Jonathan (12), Peter (1). 
Other Headlines Mentioned:
 Things Coming Up