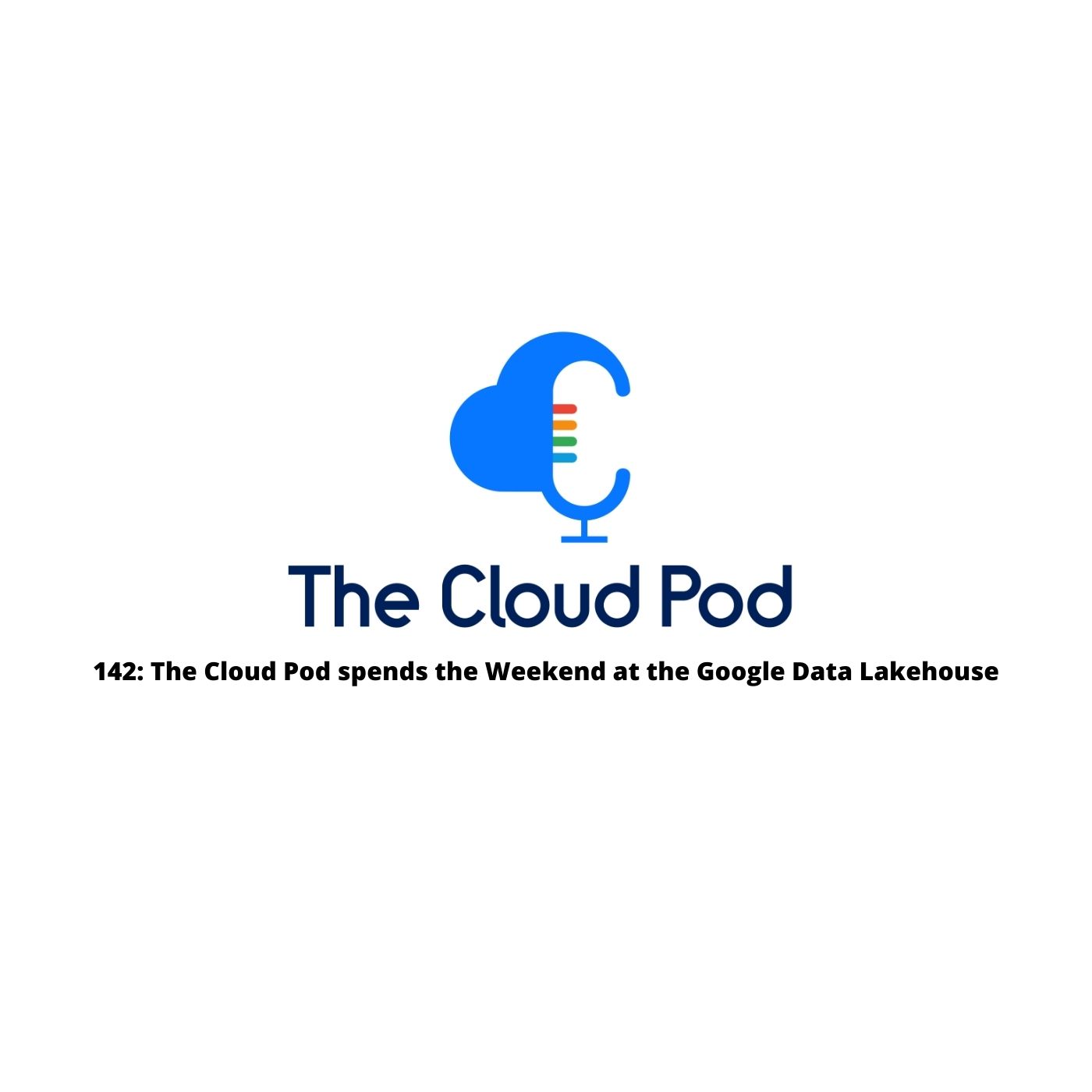 On The Cloud Pod this week, the team wishes for time-traveling data. Also, GCP announces Data Lakehouse, Azure hosts Ignite 2021, and Microsoft is out for the metaverse. 
A big thanks to this week's sponsors:
Foghorn Consulting

, which provides full-stack cloud solutions with a focus on strategy, planning and execution for enterprises seeking to take advantage of the transformative capabilities of AWS, Google Cloud and Azure.
JumpCloud

, which offers a complete platform for identity, access, and device management — no matter where your users and devices are located.

 
This week's highlights
🚨 GCP releases its data lakehouse, a new architecture that offers low-cost storage in an open format. The real question is, can we book it on Airbnb?

🚨 Microsoft kicks off Azure Ignite 2021, announcing new capabilities for its hybrid, multicloud and edge computing platforms. 

🚨 Microsoft also unveils plans for its own metaverse, including upgrades to Teams, Dynamic 365 Connected Spaces and more. 
Top Quotes  
💡 "I'm a big fan of IDE for coding and that integrated environment to reduce context shifting, but when you're talking about access to data, Jupyter is something that's hosted, that you can protect and grant access to, versus an IDE like RStudio. It becomes a much trickier scenario to maintain any kind of data sovereignty, or protect that in any way, just because, by its true nature, you have to open it up."

💡 "Between the Facebook Metaverse and Microsoft, who's going to win the race? Everyone wants to build "Ready Player One." And Facebook owns Oculus and they have all my data, then they can get my brain as well: They can just monetize the crap out of my profile. And then Microsoft  has their augmented reality things… . But I think the power of the Azure cloud actually gives them the advantage versus Facebook, in my opinion. "
General News: 'Tis Earnings Season
​​📈 Microsoft was the first to announce its

quarterly revenue, boasting a $45 billion increase

. This jump of 22%

beats Wall Street expectations

, and includes Microsoft Azure, LinkedIn commercial revenue, Office 365, and Xbox.  

💰

Google also posted impressive results

, rounding out the quarter at $18.9 billion, up a whopping 68% from one year ago. Much of this success came from

Google Ads and GCP

, where revenue was up 45% or about $5 billion. 

📉 Due to ongoing supply chain issues and labor shortages,

Amazon missed the mark

on its earnings forecast, posting a profit of $3.2 billion, a 49% decrease from last year. AWS, however, outperformed (as usual), with a

39% rise in revenue to $16.1 billion.

 
AWS: The Official Cloud Storage Provider of MI6
GCP:  Enjoy Your Stay at the Google Data Lakehouse 
Azure: Watch Out Facebook: Microsoft Talks Metaverse at Ignite 2021 
TCP Lightning Round
⚡ Ryan scores the point in this lightning round, due to his enthusiasm for Amazon EC2 spot placement. This leaves the points at Justin (16), Ryan (12), Jonathan (12), Peter (1). . 
Other Headlines Mentioned:
 Things Coming Up