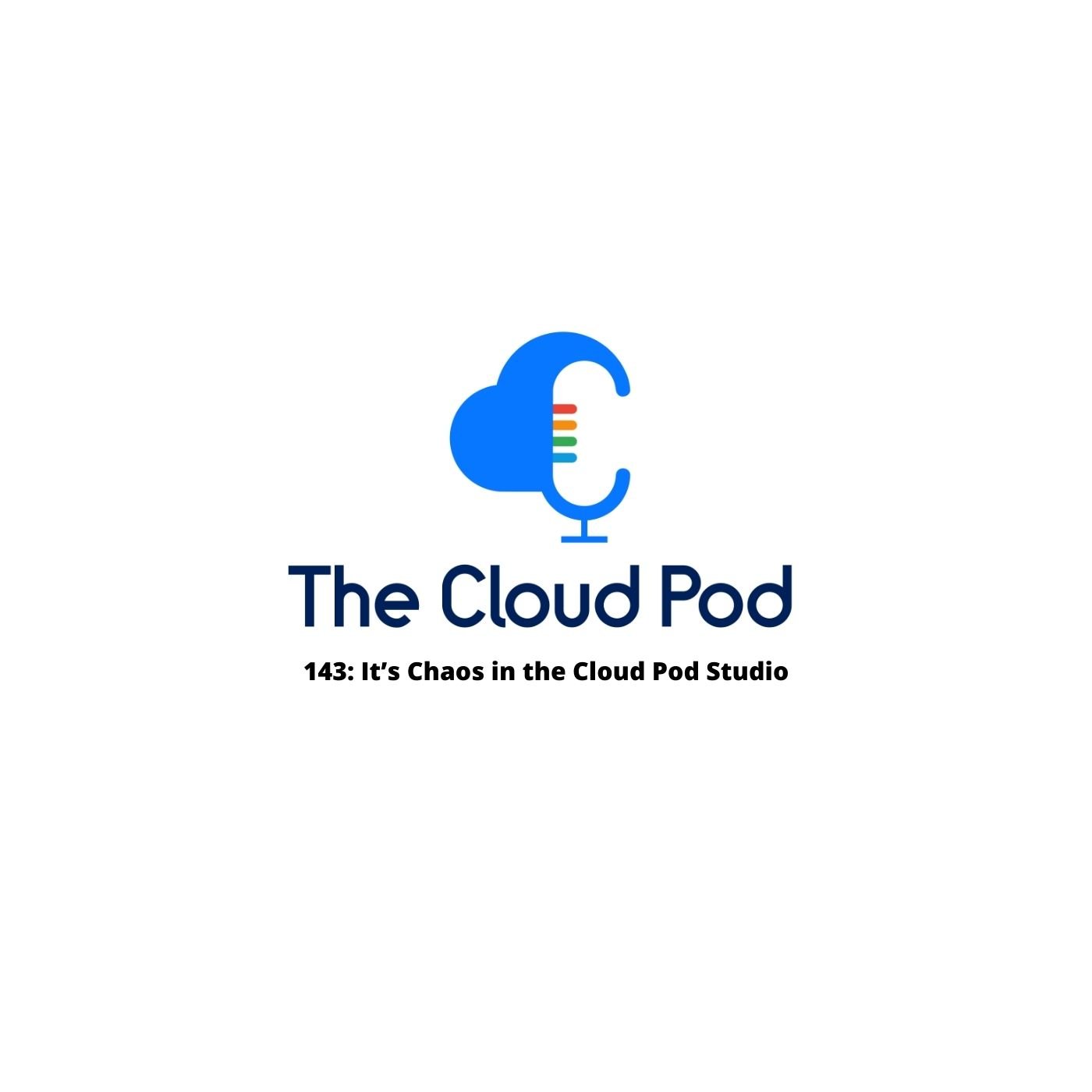 On The Cloud Pod this week, the pod squad is down to the OG three while Ryan is away. Also AWS announces serverless pipelines, GCP releases Spot Pods, and Azure introduces Chaos Studio. 
A big thanks to this week's sponsors:
Foghorn Consulting

, which provides full-stack cloud solutions with a focus on strategy, planning and execution for enterprises seeking to take advantage of the transformative capabilities of AWS, Google Cloud and Azure.
JumpCloud

, which offers a complete platform for identity, access, and device management — no matter where your users and devices are located.

 
This week's highlights
🚨 AWS releases Serverless Application Model (SAM) pipelines to save development teams time. These pipelines streamline CI/CD configurations for AWS applications. 

🚨 In the spirit of savings, new GCP Spot Pods help GKE Autopilot users run fault-tolerant workloads while spending less money. Hooray!

🚨 Azure Chaos Studio helps development teams wreak controlled havoc with a managed experimentation service, allowing them to safely build, break and optimize their apps with reckless abandon. 
Top Quotes  
💡 "I think for some people when they're looking at,

OK, we're gonna make this commitment to a different architecture

, at that point in time, they've looked at serverless versus containerized apps, and most companies went the containerized apps route, but that might change in the next wave." 

💡 "Python 3.10 looks really interesting. It's got a bunch of new features … around data handling specifically, which is really what people have been using Python for for years: bioinformatics and data science. But it has really neat features around matching different schemas of data and things like that."
AWS: Finally, a Pipeline We Can Get Behind
GCP: Hitting the Spot with New GKE Autopilot Spot Pods
🖼️ Google is making it easier to improve application scale-up times with its "revolutionary" (read: evolutionary) new feature:

GKE Image Streaming

. Users can enjoy drastically reduced container pull-times, and simultaneously boot up applications while GKE streams container data.

🤘 The one notable announcement to come out of the Google Cloud Public Sector Summit this week was GCP's release of

RAD Lab

: a cloud-based sandbox environment to help technology teams spin up projects quickly and compliantly. We can't wait till this hits the private sector.

🤑 If you're running GKE Autopilot and are looking for savings, we have the answer:

GKE Spot Pods

. Save on fault-tolerant workloads and dev/test clusters by using Spot Pods to run them on GKE Autopilot. 
Azure: Brace Yourselves, Azure Chaos Studio is Coming
TCP Lightning Round
⚡ With Ryan away, Jonathan capitalizes on the opportunity to pull ahead into second place, making the scores Justin (16), Ryan (12), Jonathan (13), Peter (1).
Other Headlines Mentioned:
 Things Coming Up