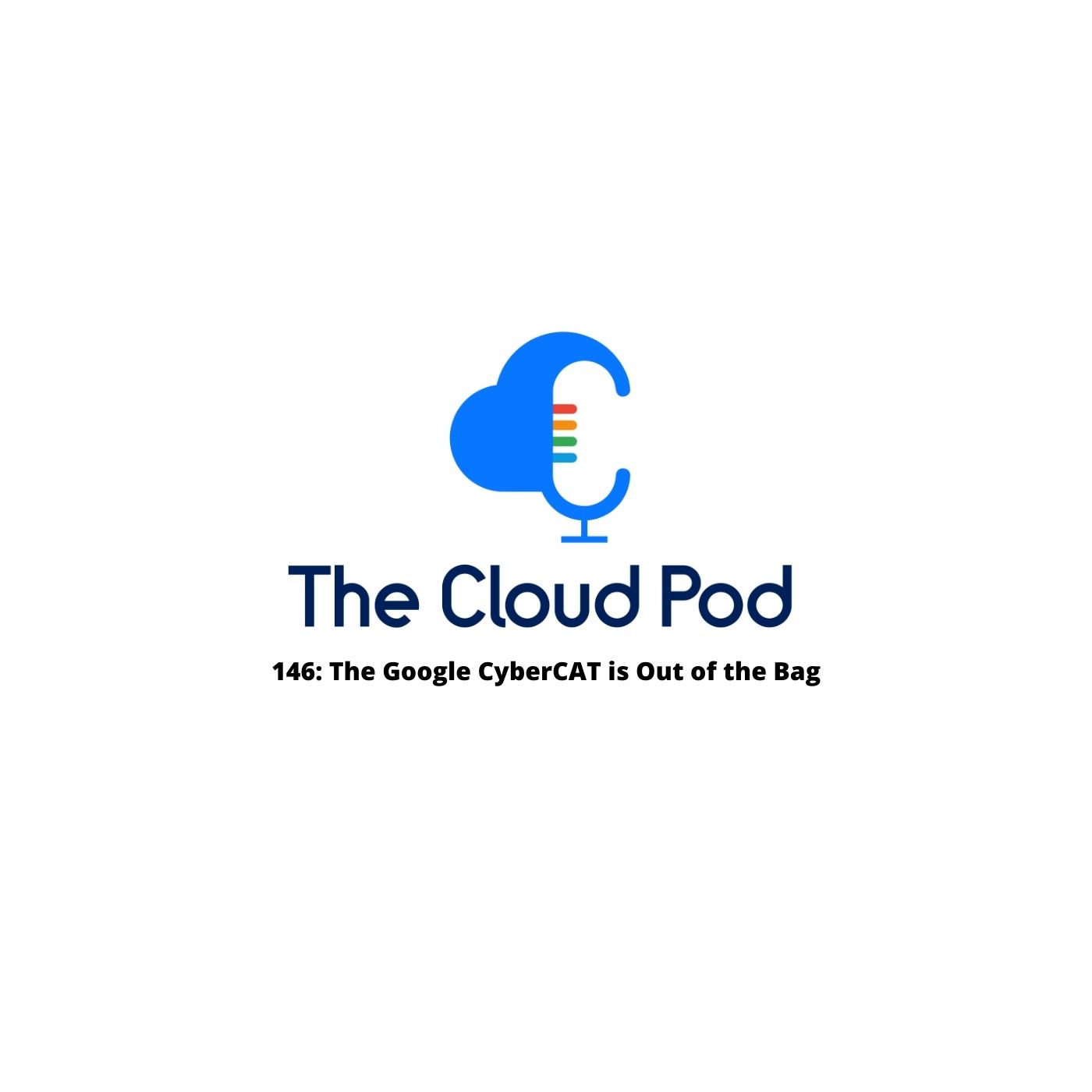 On The Cloud Pod this week, Oracle finally has some news to share. Plus Log4j is ruining everyone's lives, AWS suffers a massive outage post re:Invent, and Google CAT releases its first threat report. 
A big thanks to this week's sponsors:
Foghorn Consulting

, which provides full-stack cloud solutions with a focus on strategy, planning and execution for enterprises seeking to take advantage of the transformative capabilities of AWS, Google Cloud and Azure.
JumpCloud

, which offers a complete platform for identity, access, and device management — no matter where your users and devices are located.

 
This week's highlights
🚨 A critical vulnerability in Apache Log4j wrought havoc over the weekend. Cloud platforms and developers alike are racing to fix the bug, which gives hackers an opportunity to take control of systems remotely. 

🚨 On the heels of re:Invent, AWS suffered a major outage last Tuesday in its US-EAST-1 region, which had staggering repercussions across the cloud. 

🚨 Google Cybersecurity Action Team (CAT) releases its first Threat Horizons report, revealing its top three concerns threatening cloud users today. 

 
Top Quotes  
💡 "It's amazing how much of our infrastructure and applications live on these open source contributions of one or two people, and how critical they are to the entire ecosystem. And when they break or they're vulnerable, it becomes a huge issue for us very quickly."

💡 "Think about what Microsoft did: They started signing device drivers and signing applications that run in Windows, and everyone thought

Oh, they're just exerting control, what a terrible idea. They're just trying to corner the market.

And now, of course, 15 years later, binding authorization is probably the most critical next step in securing the cloud."
General News: The Log4j Vulnerability is COVID for Tech
AWS: What Better Way to Follow Up re:Invent Than With a Giant Outage?
GCP: Google CAT Identifies What You Should Really be Worried About
Azure: Azure in Space: For All of Your Interplanetary Computing Needs
Oracle: Breaking News: Oracle has Finally Fixed its RSS Feed
🤝 Someone working at Oracle must listen to The Cloud Pod, because Justin is now receiving Oracle news!

Oracle announces that more startups are choosing Oracle Cloud Infrastructure (OCI)

over other cloud platforms, citing customers that no one has ever heard of like Aleph Alpha and Aindra Systems. 

🗣️ While on an Oracle earnings call after the AWS outage, Oracle Chairman Larry Ellison took the opportunity to quote a (definitely real) anonymous customer who told him "

Oracle never ever goes down

" — never mind the five incidents that have happened since December 8th. 

💻 Oracle releases

OCI DevOps Service

, an end-to-end CI/CD platform where developers can commit their own source code to a repository, build and test software artifacts, and run deployments to OCI platforms.
TCP Lightning Round
⚡ Even though Justin wrote all the lightning round one-liners, Jonathan manages to win the point, making the scores Justin (17), Ryan (12), Jonathan (14), Peter (2).
Other Headlines Mentioned: