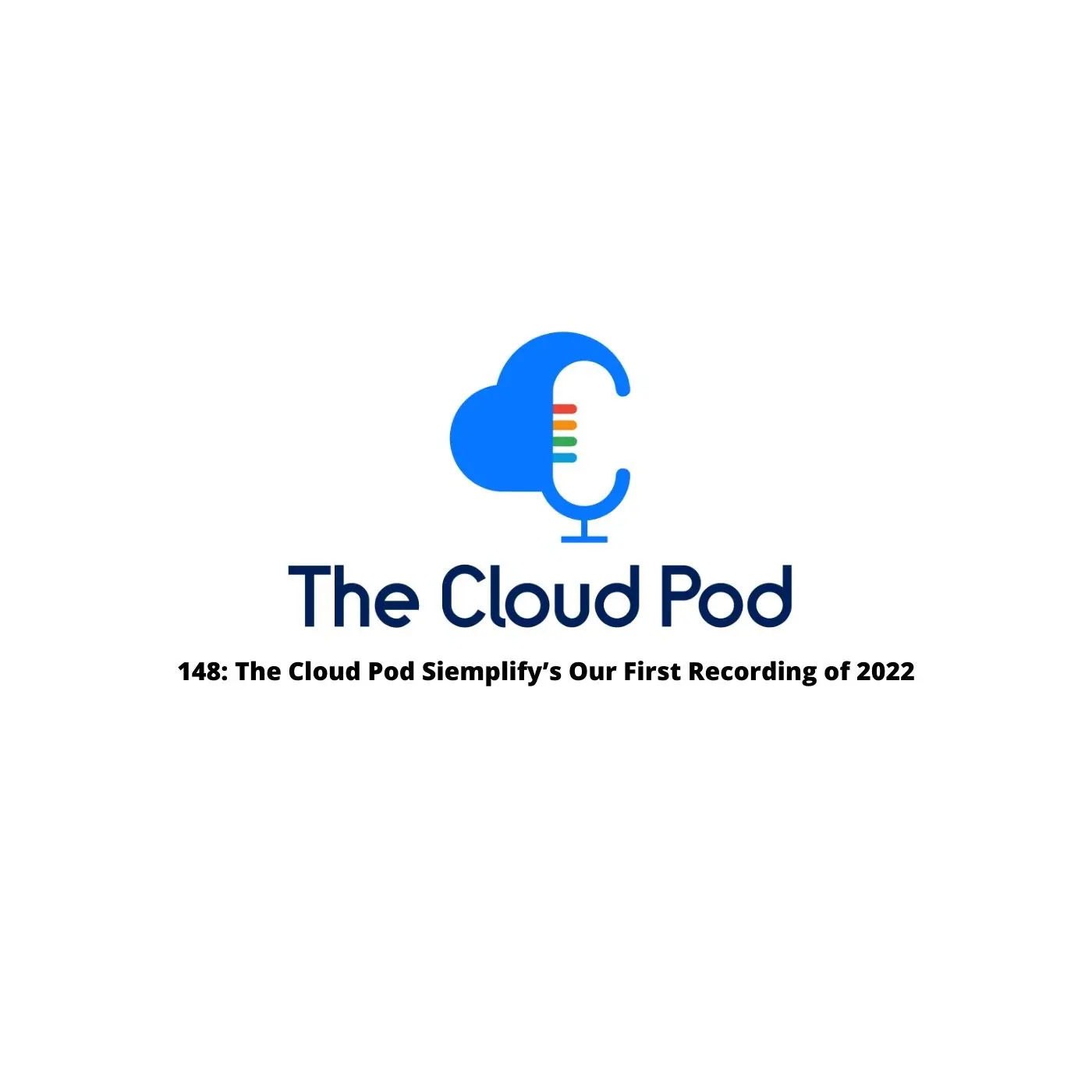 On The Cloud Pod this week, Peter finally gets to share his top announcements of 2021. Plus, Google increases security with Siemplify, Azure updates Defender, and AWS comes into the new year with a lot of changes.
A big thanks to this week's sponsors:
Foghorn Consulting

, which provides full-stack cloud solutions with a focus on strategy, planning, and execution for enterprises seeking to take advantage of the transformative capabilities of AWS, Google Cloud, and Azure.
This week's highlights
🚨 AWS confirms that applications can now be deployed on Amazon EKS using the IPv6 address space.

🚨 Google looks to boost its security operations by acquiring SOAR provider Siemplify.

🚨 Azure spent December updating Defender: was it worth it?
Top Quotes  
💡 "All the cloud providers are embracing containerization and the technologies that allow containerized workloads to work well on their platform. But the side effect is that they also run equally well on everybody else's platform." 
💡 "[As Vice President of Google Cloud Phil Venables wrote in a blog post,] 'The race by deep-pocketed cloud providers to create and implement leading secure technologies is the tip of the spear of innovation.' Which is interesting, because I think this is an area where Google's really crushed it, and I think Amazon has failed. Not failed, but not invested as much as they should have."
General News: Google Acquires Siemplify
💰

Google acquired Siemplify

, a security orchestration, automation and response (SOAR) provider. The hope appears to be that it will help security teams using GCP better manage their threat responses.
AWS: Plenty of Non-Outage News
GCP: Phil Venables on the Keyboard
✍️ Phil Venables, the venerable Google VP and Chief Information Security Officer,

wrote a blog post

about megatrends he's identified in the cloud security world. It's worth a read if you're wondering how someone at the top is thinking about the future.
Azure: The Best Offensive is a Good Defender
🛡️ Microsoft was busy in December with a

series of Azure updates

. Most importantly, it combined the K8 and container registries in the Azure Defender cloud offerings. The relevant components are automatically configured for K8-native scale onboarding. It also now supports multi-cloud, host-level threat detections.
Oracle: Throwing Shapes
🎂 Oracle Cloud Infrastructure (OCI) announced that starting at the end of February 2022,

its Intel X7 shapes

(Standard, HPC2, and GPU) will officially be considered an older generation. You'll still be able to use them, but they will be a low priority for OCI, which means the quality of your experience may suffer.
Peter's Favorite Announcements of 2021
👔 As he was absent from the final show of 2021, Peter gets to plug his favorite announcements from last year:
TCP Lightning Round
⚡ Ryan scores the first point of the year, making the freshly zeroed-out scores Ryan (1), Jonathan (0), Justin (0), Peter (0). 
Other Headlines Mentioned: