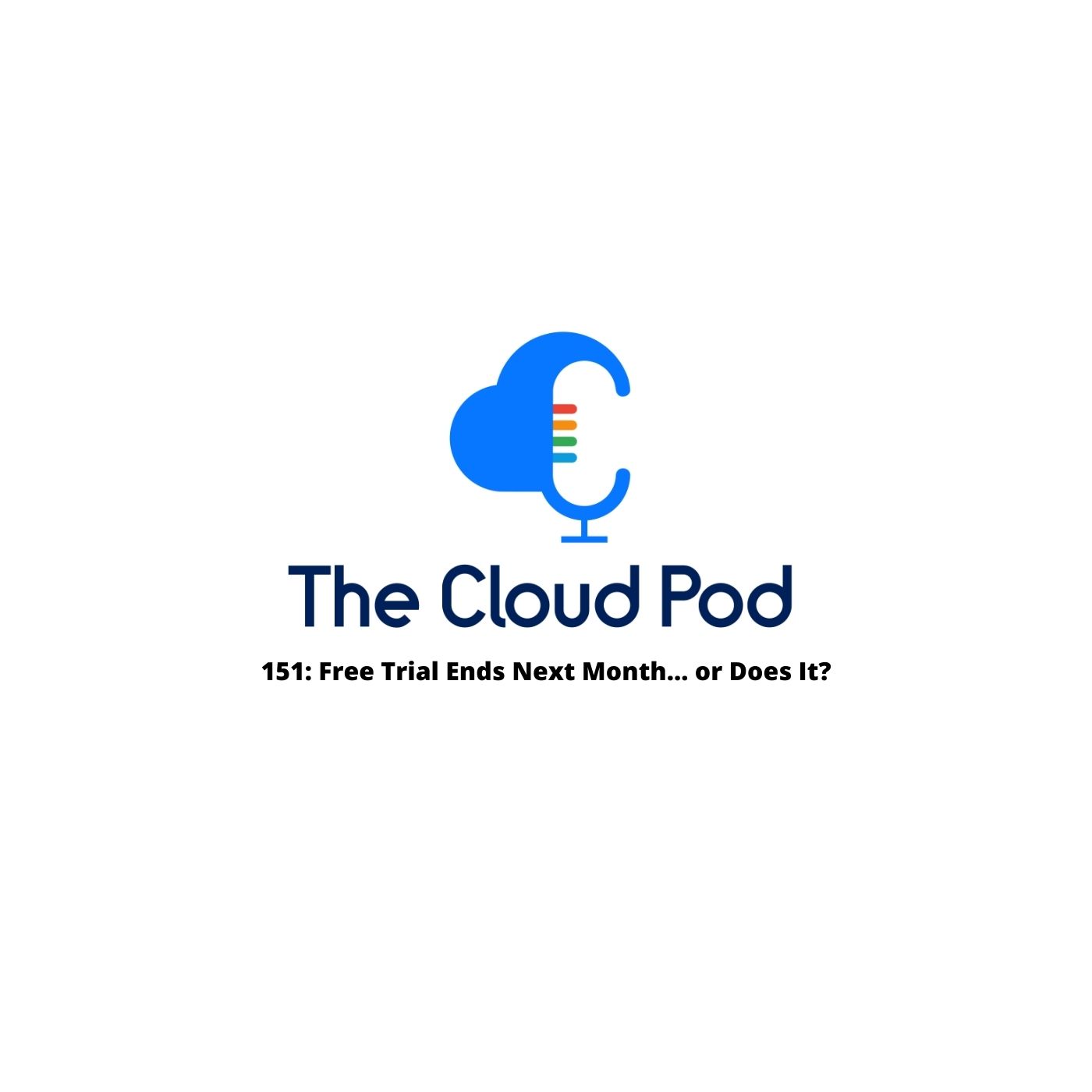 On The Cloud Pod this week, we're back to a full house (at least for one episode.) Plus, introducing AWS open-source Cloud Map, GCP announces new Bigtable autoscale feature, and Oracle gives us a retro tour of a data center.
A big thanks to this week's sponsors:
Foghorn Consulting

, which provides full-stack cloud solutions with a focus on strategy, planning and execution for enterprises seeking to take advantage of the transformative capabilities of AWS, Google Cloud and Azure.
JumpCloud

, which offers a complete platform for identity, access, and device management — no matter where your users and devices are located.

 
This week's highlights
🚨 In a move that shows it supports open source when convenient, AWS introduces new Cloud Map capabilities, and U-turns on proposed charges after 30 days. The new console still sucks, by the way.

🚨 GCP introduces the very welcome Bigtable autoscaling feature, with new optimizing and manageability features and improvements.

🚨 Oracle comes bearing over a hundred gifts from its blog, and gives us a look inside a data center.

 
Top Quotes  
💡 "I'm starting to wonder what's going on over at AWS. We've talked about the Orca issues, the security rollout … And now we have this:

We're turning on things in your account that are going to cost you money

. I saw the earnings… they look pretty good, so I'm not entirely sure why they're turning on features that cost money — with no notice — and putting the onus on me to turn this stuff off."

💡 "So isn't that really just a rehashing of the same problem that most IT professionals have been doing for the last 20 years? On the other hand, I don't want to manage my own legacy Oracle footprint, so the fact that they're going to take that, move it to the cloud, and then run it for me — I'm all for that."
General News: Zero Trust 'Hijacked' by Network Security Firms 
AWS: Not Amazon's Best Month… 
💳

In a ridiculous move that completely violates the trust of its customers, AWS attempts to charge after a 30-day trial when no one is paying attention —

but everyone noticed

. First Orca, now this.

😭 Watch out you don't make your CFO cry with the launch of the very nice but very expensive

new Amazon X2iezn instances

.

🎮 AWS shows its open-source credentials — but only because it's convenient — with the rollout of the new

AWS Cloud Map MCS Controller for K8s

.
GCP: Coming for Crypto
Azure: Multitasking and Convenience 
Oracle: Over 100 Blog Posts in a Week!
TCP Lightning Round
⚡ Jonathan gets the point this week, equalizing with Ryan and Justin, and leaving poor Peter in the dust, with the scores standing at Justin (1), Ryan (1), Jonathan (1), Peter (0).
Other Headlines Mentioned:
Things Coming Up:
7 reasons to attend Azure Open Source Day

– February 15th

DevOps Enterprise Summit Virtual – Europe

10-12 May 2022  |

 Registration Open

  |

 CFP Open

DevOps Enterprise Summit Virtual – US

August 2-4, 2022

DevOps Enterprise Summit US Flagship Event

The Cosmopolitan of Las Vegas

October 18-20, 2022

AWS Summits – US April-October, APAC – May, EMEA – April – June

AWS Reinvent – November 28th-Dec-2 (assumed)

Google Next – June 6th – 8th 2022

Oracle OpenWorld

MS Ignite

MS Build