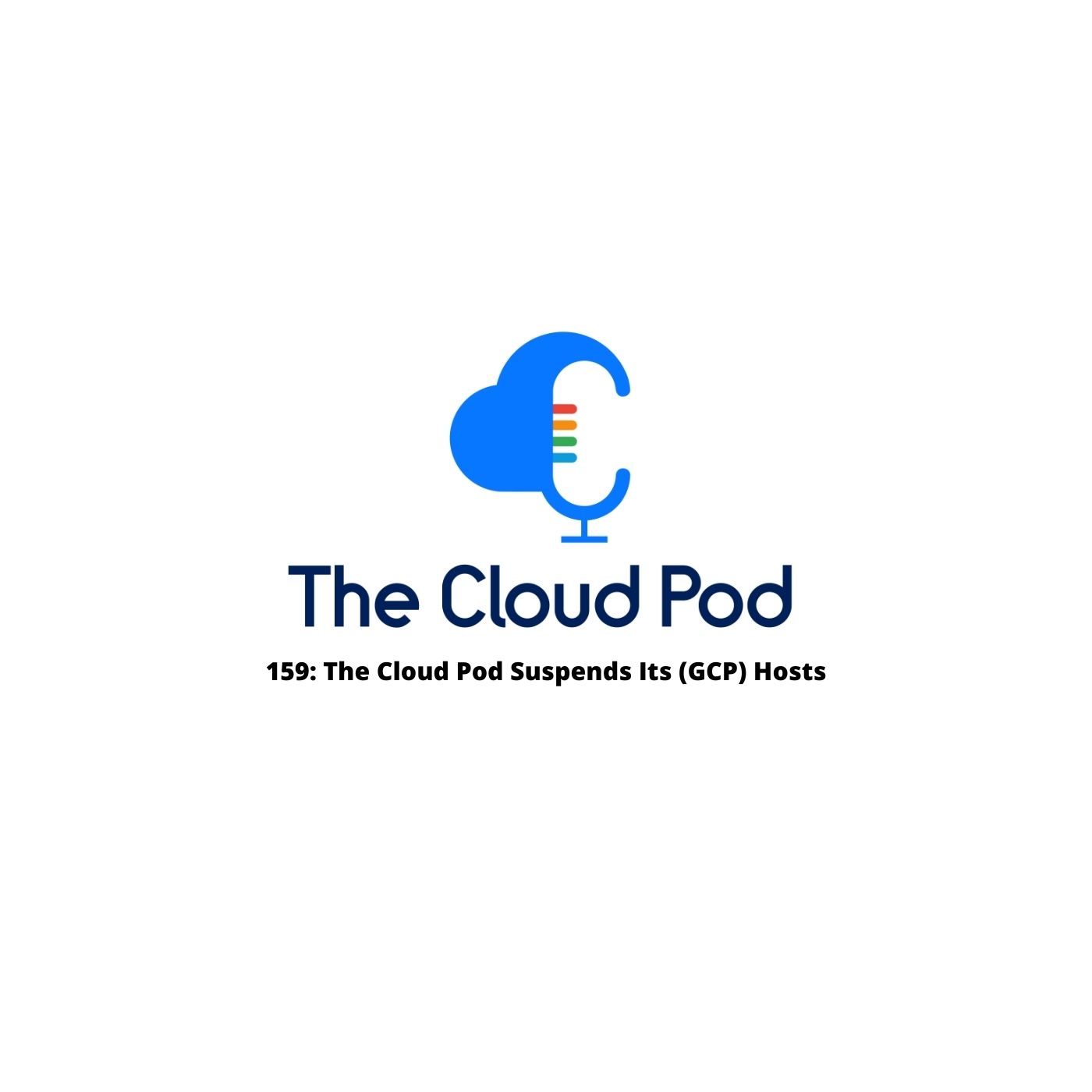 On The Cloud Pod this week, Ryan is in the doghouse and he's been suspended (with full pay). Plus, we're comfortably numb with AWS Cloud NGFW, GCP suspends hosts for big savings, and Azure is once again shutting the Front Door on us. 
A big thanks to this week's sponsor, Foghorn Consulting, which provides full-stack cloud solutions with a focus on strategy, planning and execution for enterprises seeking to take advantage of the transformative capabilities of AWS, Google Cloud and Azure.
This week's highlights
🚨  AWS Cloud NGFW cost calculations leaves us comfortably numb.  

🚨 GCP boasts big savings by temporarily suspending unneeded hosts.

🚨 Azure is once again shutting the Front Door with a new, modern cloud service. 
Top Quotes  
💡 "I'm ready to make my [AWS] re:Invent next year's first prediction, which will be an AmazonBasics version of that for 1/10th of the cost."

💡 "I'm very curious to actually see the comparison … in cost because, assuming performance is relatively similar, cost is what this always comes down to."
AWS: Pay Less, More Often!
GCP: GCP Equalizes With a Quiet Week
Azure: It All Comes Down to Costs
TCP Lightning Round
⚡ Peter finally levels up, making the scores: Justin (4), Ryan (1), Jonathan (1), Peter (1).
Other Headlines Mentioned:
Things Coming Up:
April 6th – Data Cloud Summit
May 4th – Google Workspace Summit
April 12th – Paris
April 20th-21st – San Francisco 
May 4-5th – Madrid
May 11-12th – Berlin
May 18th – Tel Aviv
May 23-25th – Washington DC