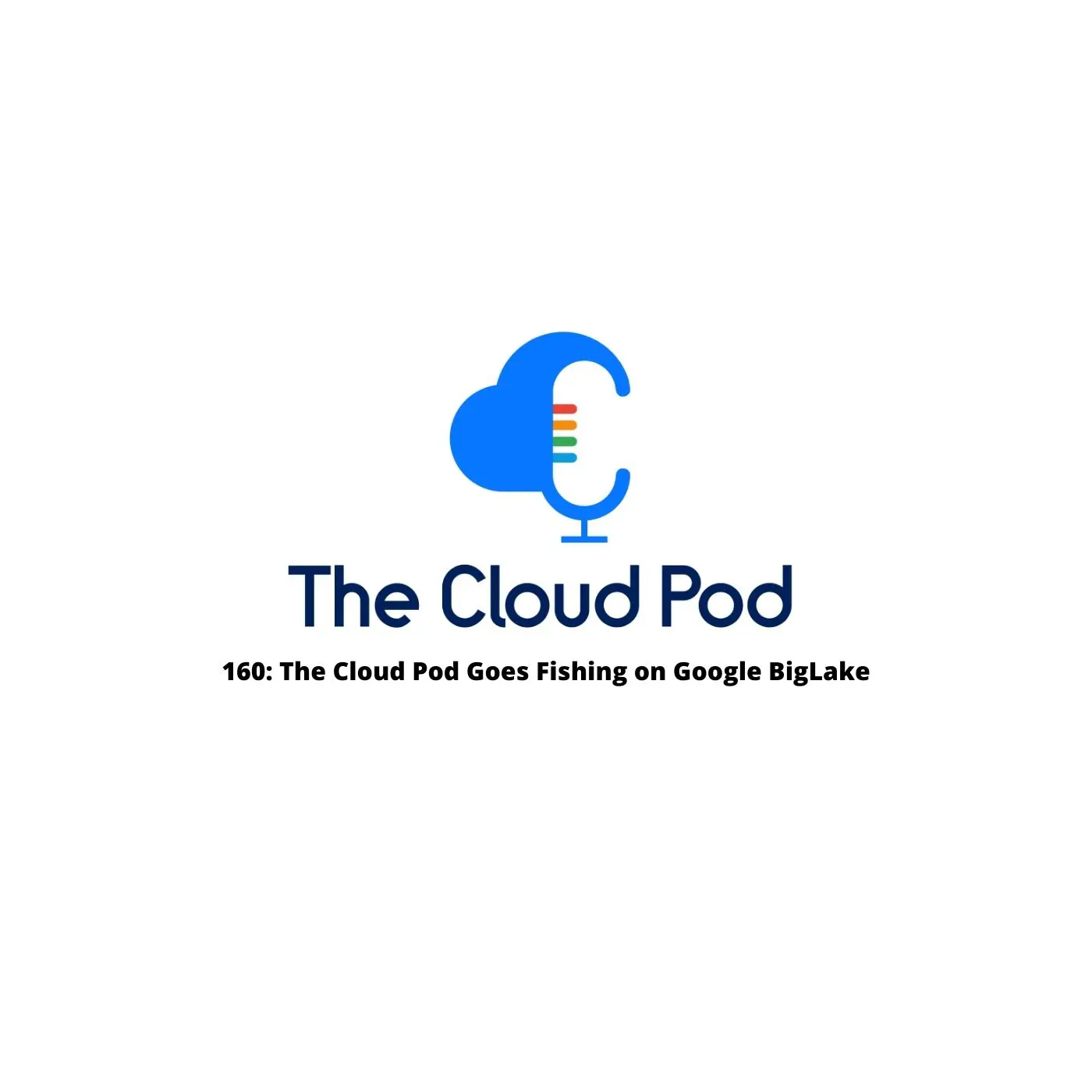 Google Biglake takes the feature of the week with the ability to federate data from multiple data lakes. On The Cloud Pod this week, the team discusses the most expensive way to run a VM (Oracle wins). Plus some exciting developments, an AWS OpenSearch 1.2 update with several new features, and Azure's having a party, so bring your own IP addresses (BYOIP).
A big thanks to this week's sponsor, Foghorn Consulting, which provides full-stack cloud solutions with a focus on strategy, planning and execution for enterprises seeking to take advantage of the transformative capabilities of AWS, Google Cloud and Azure.
This week's highlights
🚨

The Cloud Pod goes fishing on Google BigLake

with a new tackle box and a whole lot of data.

🚨

AWS opens up the market with its OpenSearch 1.2 update boasting several new features and which could attract more customers.

🚨

Azure implements a fancy new bring your own IP addresses (BYOIP) policy.
Top Quotes  
💡 "Are they saving BigOcean for the next layer of unification above when we need to aggregate multiple BigLakes?"

💡 "It is good to be able to do it, and I still pity the poor companies who need to migrate IP addresses and anchor their IPs to a provider in order to get their DVR functionality. So this now makes that possible, however bad a pattern that is in the cloud."
General News: Decisions, Decisions
🗺️ VentureBeat discusses

how to choose the right AWS region for your business

, but they seem to be missing a few considerations (sovereignty, anyone?). Also, picking

a

region isn't a great idea for a business (like an e-commerce site) that needs to be multiregional to survive if things go sideways.
AWS: Opening up the Search Nice and Wide 
GCP: It's Fishing Season, so Let's Get on the BigLake
🤑 Cloud Spanner gets some

juicy cost reductions

for scaling costs (up to 50%!) and a whopping

double

the provisioned storage.

🎣 If you're excited about all things big data (we know we are), Google has

announced new capabilities

with Google BigLake and Spanner Change Streams.
Azure: Azure's Partying, so Bring Your Own IP Addresses
Oracle: It's Baseball Season
TCP Lightning Round
⚡ With Ryan AWOL, Jonathan gets a leg up this week, making the scores Justin (4), Ryan (1), Jonathan (2), Peter (1).
Other Headlines Mentioned:
Things Coming Up:
May 4th – Google Workspace Summit
April 20th-21st – San Francisco 
May 4-5th – Madrid
May 11-12th – Berlin
May 18th – Tel Aviv
May 23-25th – Washington DC