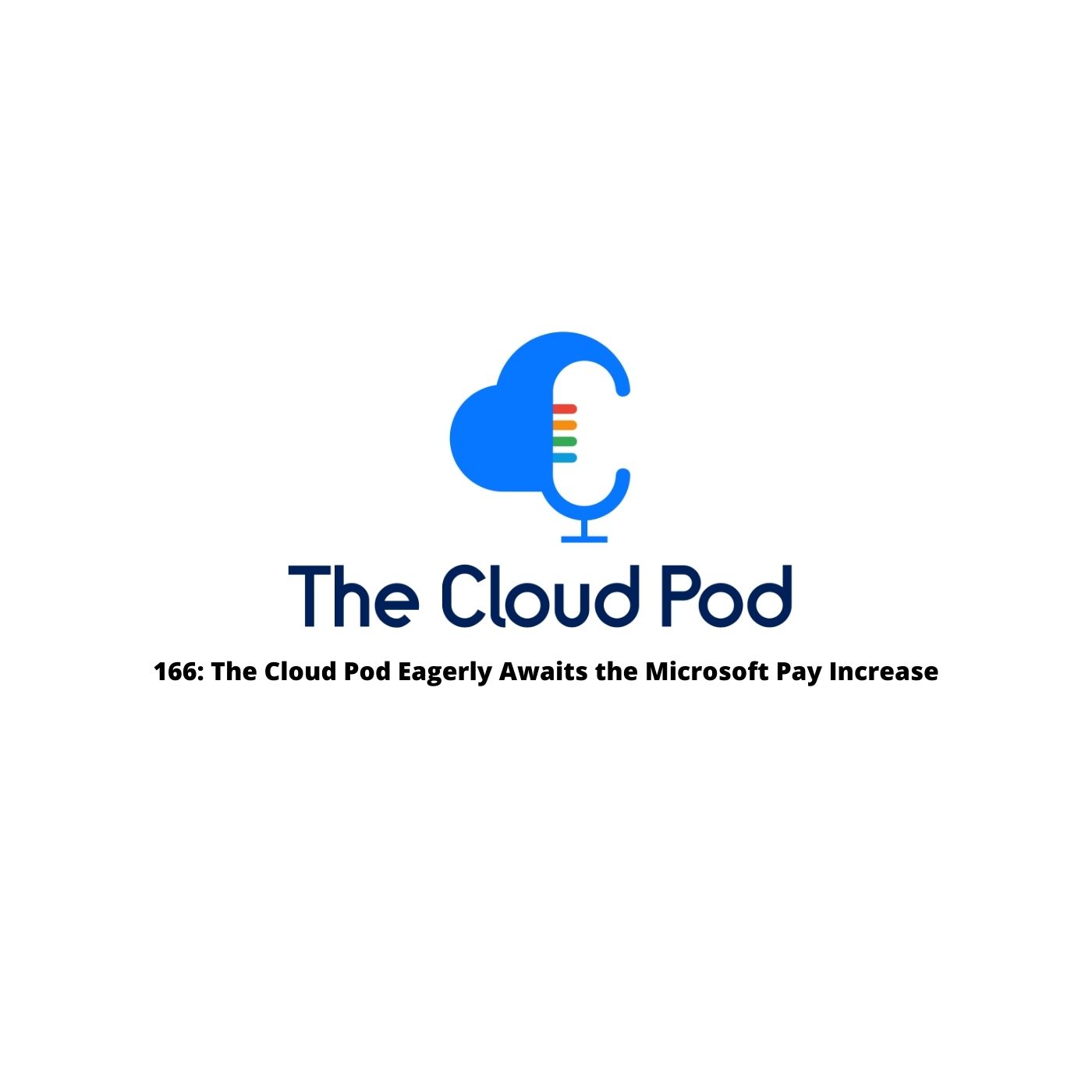 On The Cloud Pod this week, the team struggles with scheduling to get everyone in the same room for just one week. Plus, Microsoft increases pay for talent retention while changing licensing for European Cloud Providers, Google Cloud introduces AlloyDB for PostgreSQL, and AWS announces EC2 support for NitroTPM.
A big thanks to this week's sponsor, Foghorn Consulting, which provides full-stack cloud solutions with a focus on strategy, planning and execution for enterprises seeking to take advantage of the transformative capabilities of AWS, Google Cloud and Azure.
This week's highlights
🚨 Big changes are afoot with Microsoft on both pay and European licensing fronts.

🚨 A very busy Google finds time to release AlloyDB for PostgreSQL. 

🚨 NitroTPM gets Amazon EC2 support. 
Top Quotes  
💡 "I hope that it's the exact opposite of TK and Google Cloud — that they're really focused on the values and the culture and providing meaningful work. Especially during the last year in the pandemic, a lot of people have realized there's a lot of different priorities; that money is good — it doesn't buy happiness, but it buys a lot of things that can make me happy — but it's getting that fulfillment, and enrichment is also super important. Not just a slog."

💡 "The problem is they're not building power plants fast enough to support all of the power demand they have in this country. So there's a possibility that these cloud providers may get pushback on building data centers in the region, which can have a huge detrimental impact. So keep an eye on that."
AWS: Some Dynamite Announcements
GCP: Busy Little Bees
Azure: It's All About the Money 
TCP Lightning Round
⚡ The scores remain unchanged with Justin in the lead (5), followed by Jonathan (2), Ryan (1), and Peter (1).
Other Headlines Mentioned:
Things Coming Up:
Startup Summit – June 2nd
Applied ML Summit – June 9th
Sustainability Summit – June 28th
Google Next – June 6th-8th

AWS Reinforce – June 28th-29th

→ Now Moved to Boston

DevOps Enterprise Summit Virtual – US – August 2nd-4th

DevOps Enterprise Summit US Flagship Event 🎉

The Cosmopolitan of Las Vegas

–

October 18th-20th

MS Ignite – November 2nd-4th

AWS Reinvent – November 28th-Dec 2nd (assumed)

Oracle OpenWorld – TBC

Microsoft events – TBD

Check for status