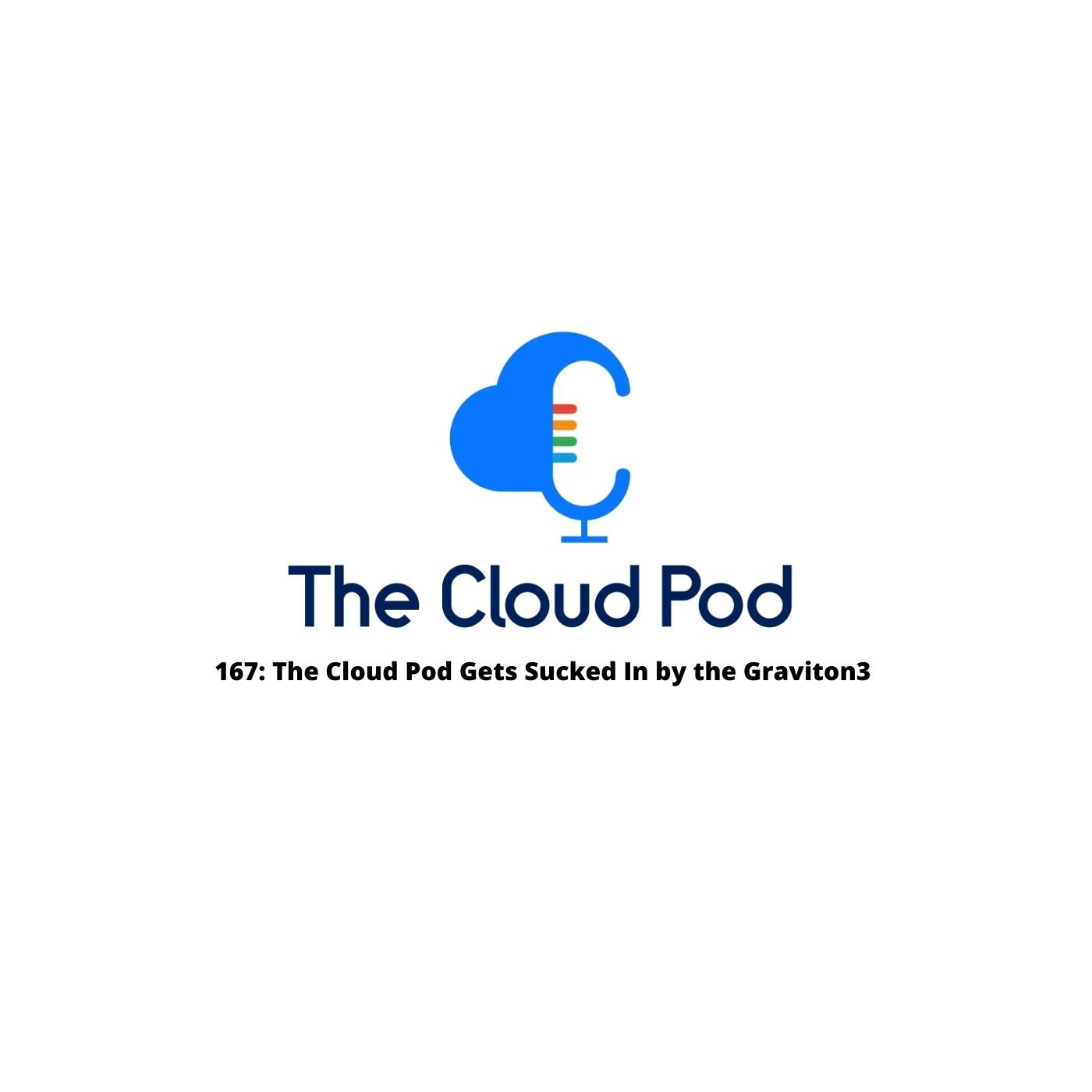 On The Cloud Pod this week, the team talks tactics for infiltrating the new Google Cloud center in Ohio. Plus: AWS goes sci-fi with the new Graviton3 processors, the new GKE cost estimator calculates the value of your soul, and Microsoft builds the metaverse. 
A big thanks to this week's sponsor, Foghorn Consulting, which provides full-stack cloud solutions with a focus on strategy, planning and execution for enterprises seeking to take advantage of the transformative capabilities of AWS, Google Cloud and Azure.
This week's highlights
🚨 AWS fires up the Graviton3 processors for some big energy savings.

🚨 Google develops the new GKE cost estimator for people who

aren't

curious about cost.

🚨 Microsoft Build comes out of nowhere to deliver awesome, scary AI-driven tools with much mention of metaverse (yuck).
Top Quotes  
💡 "This feature isn't developed for you because you're curious about the cost. This is developed specifically for the people who are

not

curious about the cost. It's a big red number. When they're doing the deployment, it's like,

oh, I should probably not do that.

"

💡 "I cannot wait for the robot overlords to completely school me at code. This is gonna be hilarious… and frightening."
General News: HashiCorp Extends Its Reach
AWS: Abiding by the Laws of Graviton3
GCP: Changing Behavior One Cost Estimate at a Time
Azure: Unleashing the Terrifying Power of AI-written Code
TCP Lightning Round
⚡ Because Peter is still in the dungeon and the team is looking out for him, the scores remain the same: Justin (5), Jonathan (2), Ryan (1), and Peter (1).
Other Headlines Mentioned:
Things Coming Up:
Applied ML Summit – June 9th
Sustainability Summit – June 28th
Google Next – June 6th-8th

AWS Reinforce – June 28th-29th

→ Now Moved to Boston

DevOps Enterprise Summit Virtual – US – August 2nd-4th

DevOps Enterprise Summit US Flagship Event 🎉

The Cosmopolitan of Las Vegas

–

October 18th-20th

MS Ignite – November 2nd-4th

AWS Reinvent – November 28th-Dec 2nd (assumed)

Oracle OpenWorld – TBC

Microsoft events – TBD

Check for status