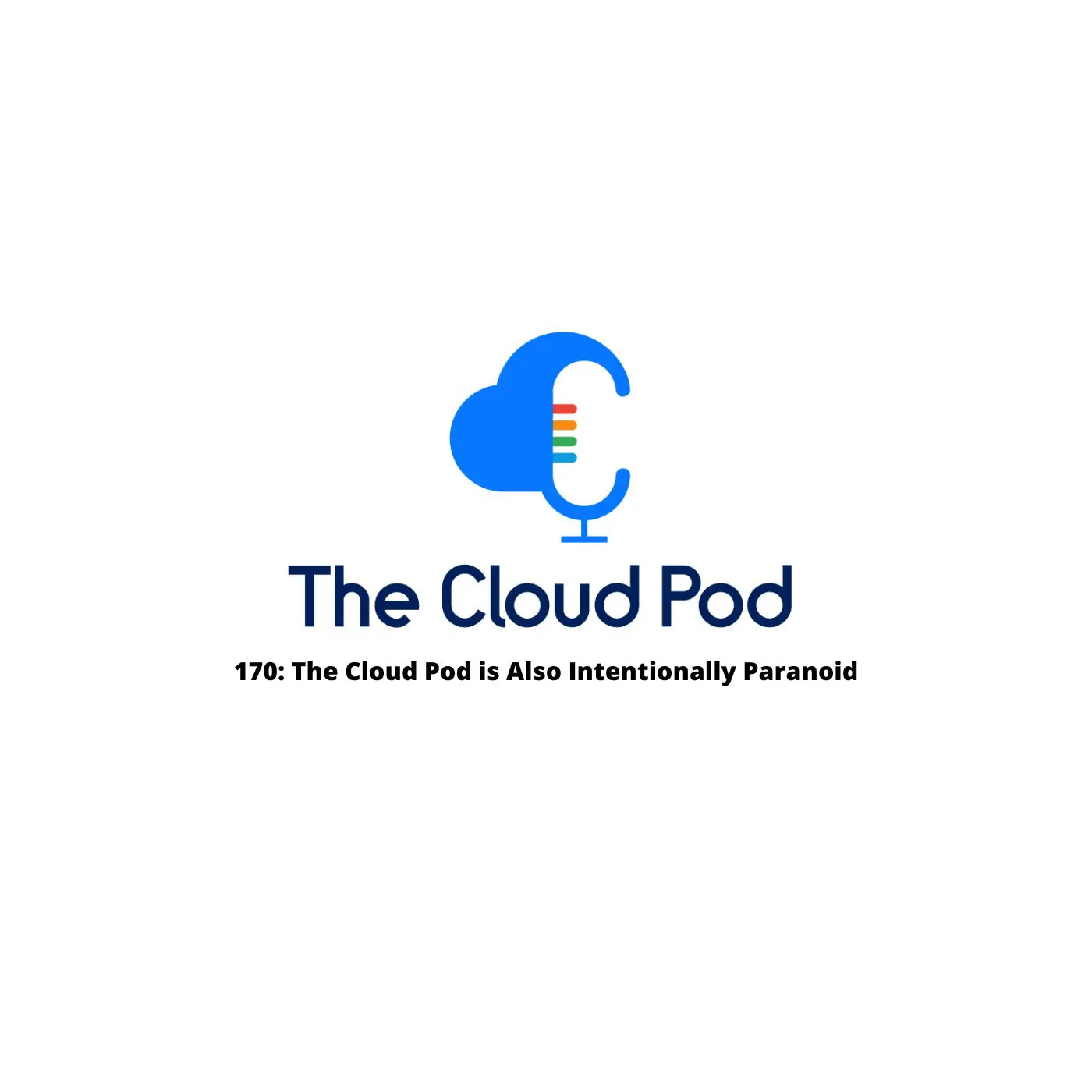 On The Cloud Pod this week, the team discusses Jonathan's penance for his failures. Plus: Microsoft makes moves on non-competes, NDAs, salary disclosures, and a civil rights audit; AWS modernizes mainframe applications for cloud deployment; and AWS CEO Adam Selipsky chooses to be intentionally paranoid.
A big thanks to this week's sponsor, Foghorn Consulting, which provides full-stack cloud solutions with a focus on strategy, planning and execution for enterprises seeking to take advantage of the transformative capabilities of AWS, Google Cloud and Azure.
This week's highlights
🚨 The Balmer era is officially dead: Microsoft curbs non-competes, drops NDAs from worker settlements, disclose salary ranges, and even launches a civil rights audit. 

🚨 AWS launches their new modernization service for mainframe applications, now deployable in fully managed AWS runtime environments.

🚨 AWS CEO Adam Selipsky "choose[s] to be intentionally paranoid," as he leads the company through turbulence.

 
Top Quotes  
💡 "We've talked about how garbage those [noncompetes] are, the problems they've had with them, executives leaving, Amazon going to Microsoft, then getting sued and all the mess of that. So I'm super glad they're finally starting to see a tide swell change in technology where that's no longer a thing."

💡 "I always felt like Amazon was going to just create a mainframe as a service offering — buy a bunch of IBM mainframes that they sell out to you — because that's been a model of mainframe for a long time: CPU slicing, rentals and that kind of thing. But it seems like now they're going to go down this other path where the answer is [that] you convert to a more modern architecture, which is interesting."
General News: It's a New Era
AWS: Modernized Mainframes and Intentional Paranoia
GCP: Big and Powerful
Azure: Facial Recognition Is Coming for Us All
Oracle: Breaking News: Oracle has Finally Fixed its RSS Feed
🤝 Someone working at Oracle must listen to The Cloud Pod, because Justin is now receiving Oracle news!

Oracle announces that more startups are choosing Oracle Cloud Infrastructure (OCI)

over other cloud platforms, citing customers that no one has ever heard of like Aleph Alpha and Aindra Systems. 

🗣️ While on an Oracle earnings call after the AWS outage, Oracle Chairman Larry Ellison took the opportunity to quote a (definitely real) anonymous customer who told him "

Oracle never ever goes down

" — never mind the five incidents that have happened since December 8th. 

💻 Oracle releases

OCI DevOps Service

, an end-to-end CI/CD platform where developers can commit their own source code to a repository, build and test software artifacts, and run deployments to OCI platforms.
TCP Lightning Round
⚡ New ideas abound as Peter's disappearance becomes yesterday's news. Now you can vote for the winner each week via The Cloud Pod Slack Channel. Until those votes come in, the scores stand at Justin (5), Ryan (1), Jonathan (2), Peter (1, although we're not sure how).
Other Headlines Mentioned:
Things Coming Up:
DevOps Enterprise Summit Virtual – US – August 2nd-4th

DevOps Enterprise Summit US Flagship Event 🎉

The Cosmopolitan of Las Vegas

–

October 18th-20th

MS Ignite – November 2nd-4th

AWS Reinvent – November 28th-Dec 2nd (assumed)

Oracle OpenWorld – TBC

Microsoft events – TBD

Check for status