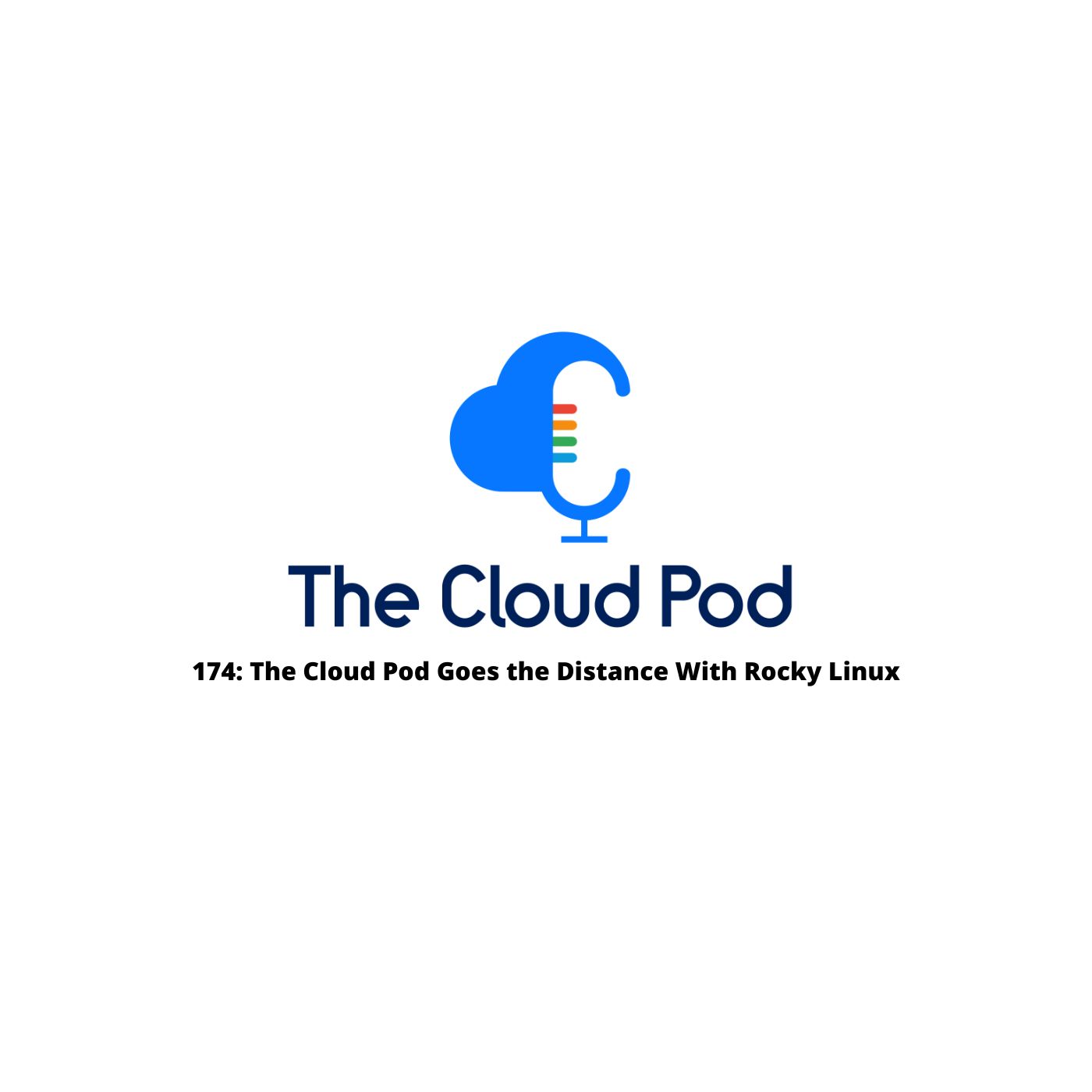 On The Cloud Pod this week, the team discusses facial recognition avoidance tactics. Plus: Waving farewell to CentOS 7 with the rise of Rocky Linux, Amazon traverses the new Cloudscape, and the U.K. heatwave spells disaster for Oracle and Google data centers.
A big thanks to this week's sponsor, Foghorn Consulting, which provides full-stack cloud solutions with a focus on strategy, planning and execution for enterprises seeking to take advantage of the transformative capabilities of AWS, Google Cloud and Azure.
This week's highlights
🚨 As CentOS is put out to pasture, say hello to Rocky Linux, named in honor of CentOS late co-founder Rocky McGaugh.

🚨 Cloudscape Design System is the latest AWS open source wonder for web application building.

🚨 The great British heatwave of 2022 burns Oracle and Google data centers to a crisp.
Top Quotes  
💡 "It answers the question of who we shout at if there's a bug at zero day and the community doesn't get around to fixing it. Now we can shout at Google."

💡 "It's probably a sign of further issues to come unless they do some productive work. Because it's one thing to … build a data center in Utah [where] it gets up to 45 degrees C and the sun's heating the air under some land. And that's a completely different situation than heating up Europe, which is … much less expected to have those kinds of temperatures so far north. … So it's going to be time to invest in HVAC business."
General News: The Best Data Lake Is the One With Your Boat on It
🛥️

VentureBeat

offers up its top 10 data lake solution vendors this year. If you also don't know what a data lake is, fear not (it tells you).
AWS: Open Source Because They Can't Sell It?
GCP: The Rise of Rocky
Azure: Sovereignty Is the Buzzword
Oracle: The Data Centers Are Burning
🔥 Both Oracle and Google experienced

data center knockouts in London

due to the U.K. heatwave. We want to know the hows and whys: Did external dependency fail? Power delivery to the data centers? Or was it the data center itself and the HVAC system inside?
TCP Lightning Round
⚡ Ryan snags the point this week, creeping up to equalize with Jonathan and making the scores Justin (5), Jonathan (3), Ryan (3), Peter (1).
Other Headlines Mentioned:
Things Coming Up:
DevOps Enterprise Summit Virtual – US – August 2nd-4th

DevOps Enterprise Summit US Flagship Event 🎉

The Cosmopolitan of Las Vegas

–

October 18th-20th

MS Ignite – November 2nd-4th

AWS Reinvent – November 28th-Dec 2nd (assumed)

Oracle OpenWorld – TBD

Microsoft events – TBD

Check for status
After Show:
Slack is making some

free plan

changes (Business+ or custom enterprise plans aren't affected). Live from Sept. 1, 2022, there'll be a small price increase, and free users get 90 days of messages and uploads instead of the 10,000 message and 5GB limit of yore.