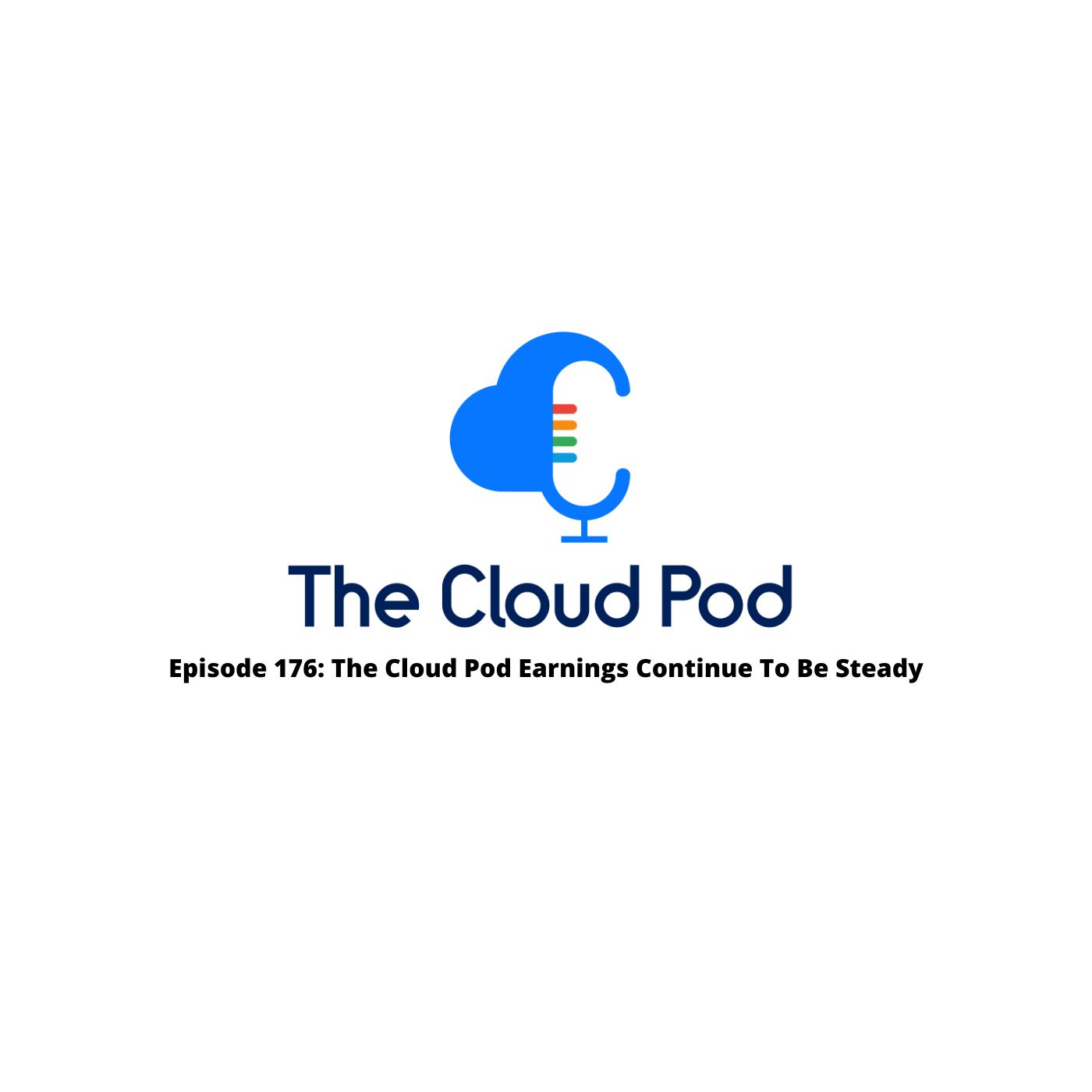 On The Cloud Pod this week, the team discusses why Ryan's yelling all day (hint: he's learning). Plus: Peter misses the all-important cloud earnings, AWS Skill Builder subscriptions are now available, and Google Eventarc connects SaaS platforms. 
A big thanks to this week's sponsor, Foghorn Consulting, which provides full-stack cloud solutions with a focus on strategy, planning and execution for enterprises seeking to take advantage of the transformative capabilities of AWS, Google Cloud and Azure.
This week's highlights
🚨 Earnings time is upon us once again, and it's apparently doom and gloom all around as tears of loss are wiped away with $100 bills.

🚨 AWS makes its Skill Builder subscriptions available with more than 500 courses and four new learning experiences. (The Cloud Pod is now registering signups for a virtual proctor while you take the test.)

🚨Google Eventarc for events enthusiasts unifies and integrates supported SaaS platforms. 
Top Quotes  
💡 "Teams is a huge focus. The last two years have been companies figuring out how to remote work for the first time ever. That's not a sustainable thing —  those two years' growth is all just pandemic."

💡 "I do like the way that they're presenting a lot of this training. I don't learn well in the classroom setting — I learn by doing, so any kind of hands-on labs or the jams which I've done in person at re:Invent are better for me to learn the internet intricacies of different services. So I love this."
General News: Earnings, Damned Earnings, and Negative Analysts 
AWS: Building Skills One Course at a Time
GCP: Let's All Come Together Now
Azure: Well on the Way to That Government Contract
TCP Lightning Round
⚡ With scorer Peter still absent, this week sees the round robin once again. The scores remain: Justin (6), Jonathan (3), Ryan (3), Peter (1).
Other Headlines Mentioned:
Things Coming Up:
DevOps Enterprise Summit US Flagship Event 🎉

The Cosmopolitan of Las Vegas

–

October 18th-20th

MS Ignite – November 2nd-4th

AWS Reinvent – November 28th-Dec 2nd (assumed)

Oracle OpenWorld – TBD

Microsoft events – TBD

Check for status\
After Show:
If earnings weren't disappointing enough, it could be time for Google employees to fix their resumes: Their CEO emphasizes productivity, focus and efficiency with a

'Simplicity Sprint.'