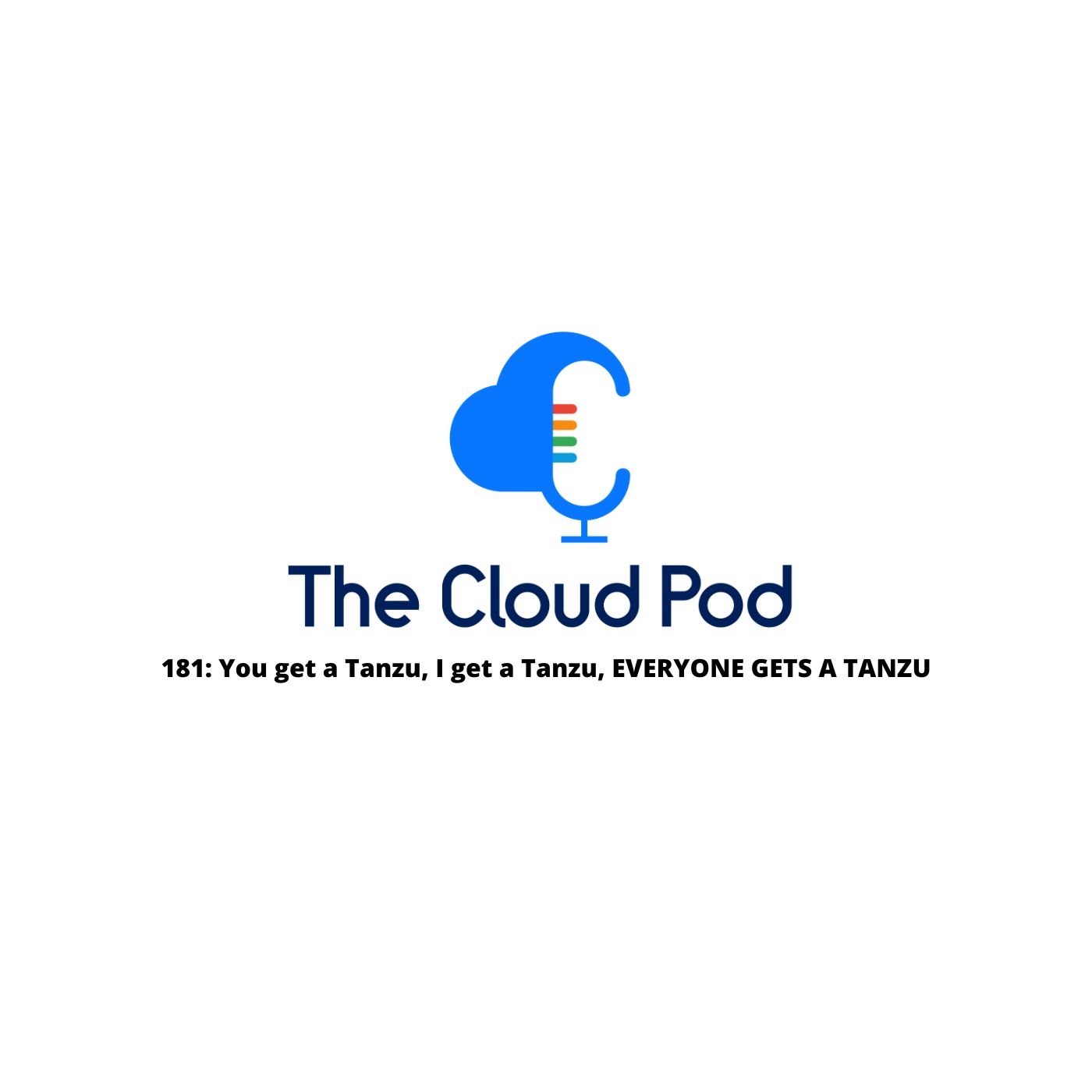 On The Cloud Pod this week, Amazon announces Amazon Inspector's new support of Windows OS for continual software vulnerability scanning of EC2 workloads, Google has several exciting announcements regarding Chronicle, Azure is announcing pretty much everything under the sun, and Oracle announces OCI Lake in beta.
Thank you to our sponsor, Foghorn Consulting, which provides top notch cloud and DevOps engineers to the world's most innovative companies. Initiatives stalled because you're having trouble hiring? Foghorn can be burning down your DevOps and Cloud backlogs as soon as next week.
Episode Highlights
⏰  Amazon Inspector now supports Windows operating system (OS) for continual software vulnerability scanning of EC2 workloads.
⏰  Google makes 3 announcements about Chronicle.
⏰  Azure has three–yes, three–new releases this week.
⏰ Oracle announces OCI Lake in beta.
Top Quote
💎 "The picture is still opaque of what the real value of this is going to be. But the fact that it's out there is good or, you know… it's the classic. "I'm leaving Amazon and I have worked on this code for five years and I like doing open source. So I can keep using it. It can be that classic move."
General News:
AWS: Scanning, scanning, scanning….
GCP: Dear Diary, today I…
🖊️ A Chronicle blog post diary, Google made several announcements [17:09]:
📈 There are new ingestion metrics coming to Chronicle.
⏳ New YARA-L functionalities are coming that will allow you to apply more fine grained time based criteria into your detections.
🦠 The Chronicle native-VirusTotal augment widget is now available.
Azure: New Releases, New Releases Everywhere…
Oracle:
TCP Lightning Lightning Round [30:06]
⚡️ This week, Ryan inches closer to dethroning Justin as the scores move to:
Justin (7), Ryan (5), Jonathan (4), Peter (1).
Aftershow:
🍎 The Top 9 Announcements from Apple's iPhone 14 Event
Things Coming Up:
And that is the week in the cloud. We would like to thank our sponsors Foghorn Consulting. Check out our website, the home of the cloud pod where you can join our newsletter, Slack team, send feedback or ask questions at thecloudpod.net or Tweet at us with hashtag #thecloudpod