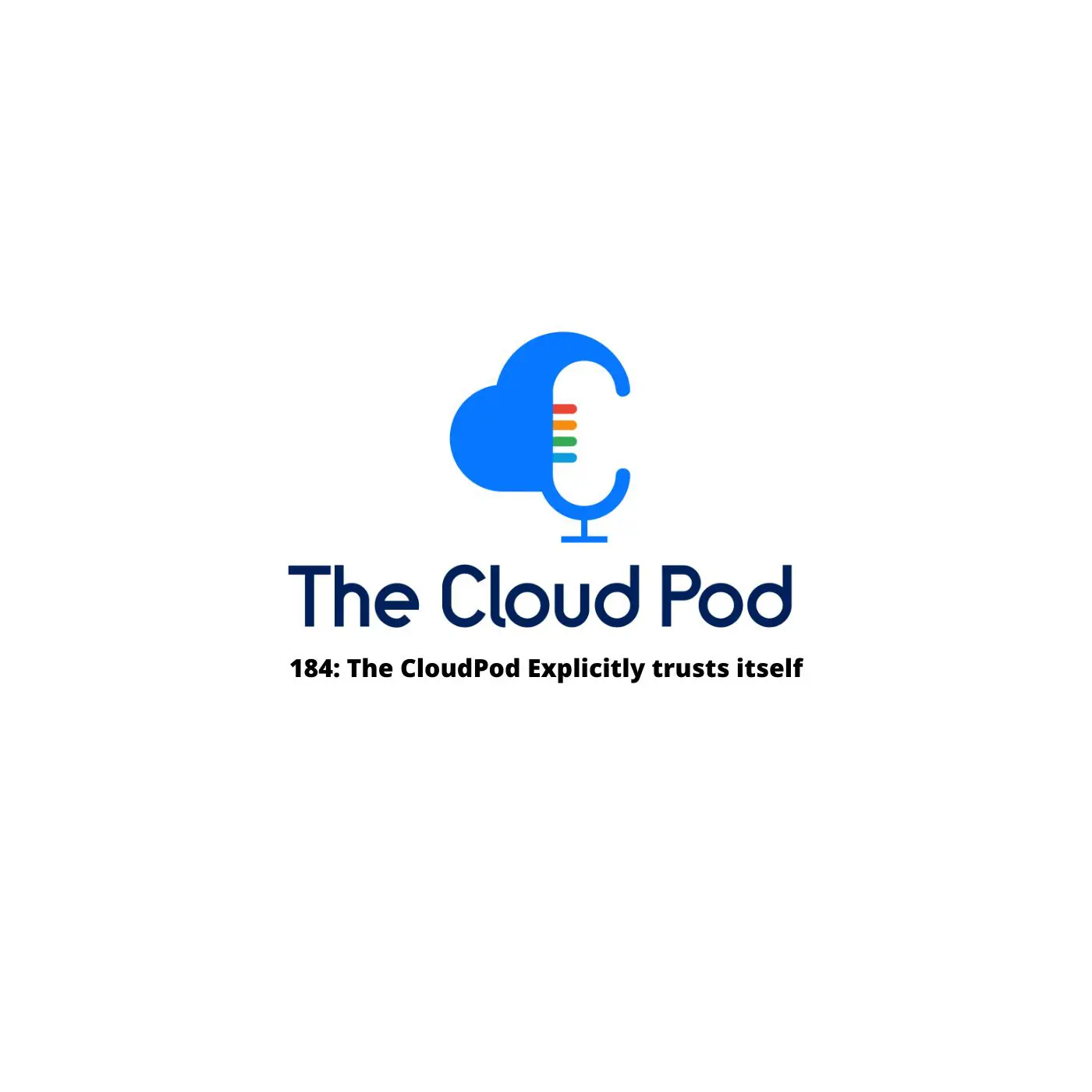 On The Cloud Pod this week, AWS announces an update to IAM role trust policy behavior, Easily Collect Vehicle Data and Send to the Cloud with new AWS IoT FleetWise, now generally available, Get a head start with no-cost learning challenges before Google Next '22.
Thank you to our sponsor, Foghorn Consulting, which provides top notch cloud and DevOps engineers to the world's most innovative companies. Initiatives stalled because you're having trouble hiring? Foghorn can be burning down your DevOps and Cloud backlogs as soon as next week.
Episode Highlights
General News:
📱 Google Next is coming up in two weeks. [0:56]
😨 Next week's show will be sans Justin. [1:02]
AWS: More like "Announcement" Web Services
GCP: Google Next Is Almost Here!
Azure: Read This if You're Running PostgreSQL 11?
TCP Lightning Round [30:06]
⚡️ Ryan, Jonathan, and Peter are making it a little too easy at this point:
Justin (8), Ryan (5), Jonathan (4), Peter (1).
Azure unmanaged disks will be retired on 30 September 2025
Continuous delivery setting of Azure VM will be retired on 31 March 2023 – Use Azure DevOps to create pipelines
Deployment Center setting of Azure Kubernetes service (AKS) will be retired on 31 March 2023 – Use Automated Deployments to create pipelines
Announcing availability of AWS Outposts rack in Kazakhstan and Serbia
Amazon Kendra releases Dropbox connector
AWS Cost Categories now support retroactive rules application
AWS Copilot, a CLI for the containerized apps, adds IAM permission boundaries and more
Things Coming Up:
Google Cloud Next – October 11th – 13th
Oracle Cloud World – October 17-20th
Devops Enterprise Summit US Flagship – October 18th-20th – Las Vegas
AWS Reinvent – November 28th-Dec-2 (assumed)
And that is the week in the cloud. We would like to thank our sponsors Foghorn Consulting. Check out our website, the home of the cloud pod where you can join our newsletter, Slack team, send feedback or ask questions at thecloudpod.net or Tcweet at us with hashtag #thecloudpod