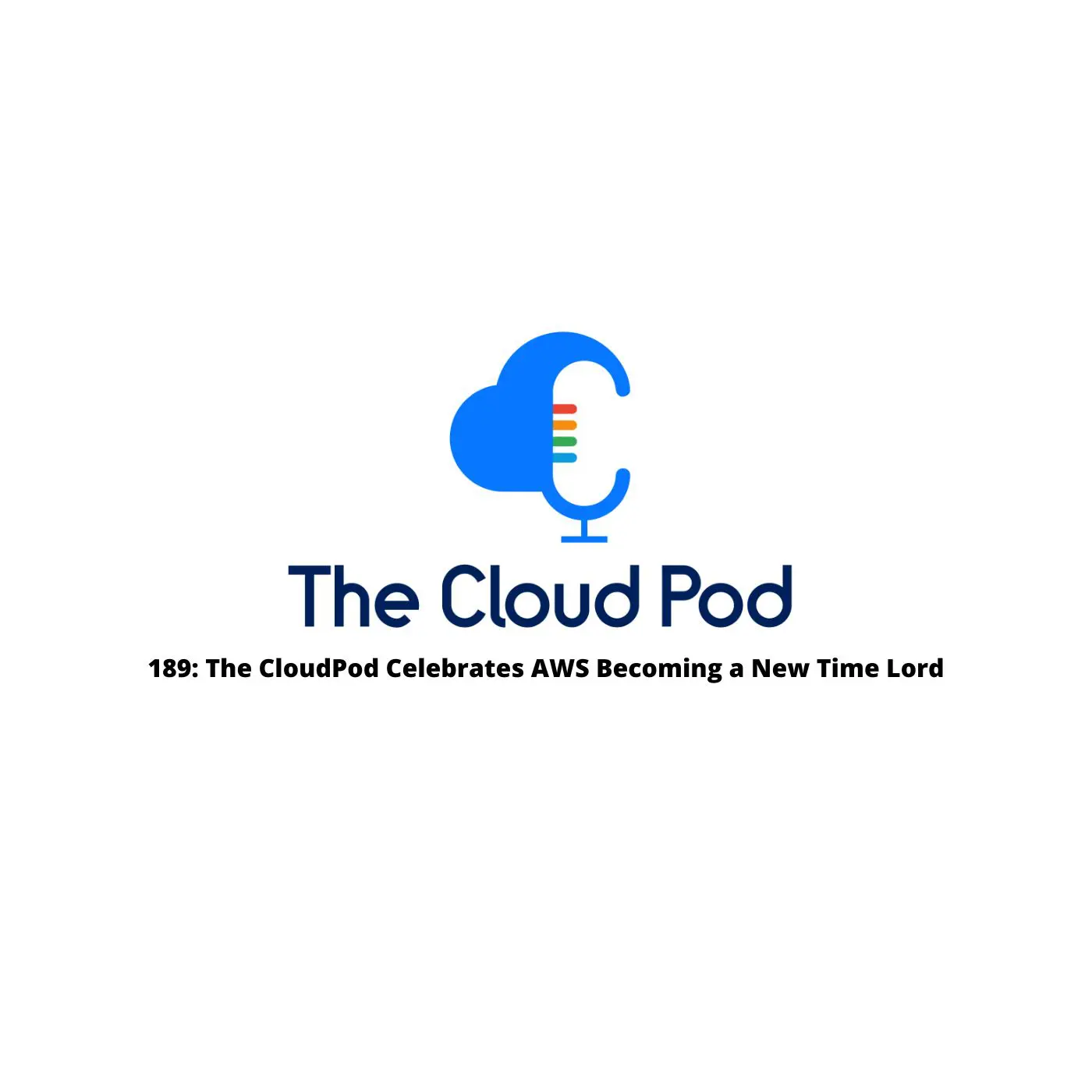 RE:INVENT NOTICE
Jonathan, Ryan and Justin will be live streaming the major keynotes starting Monday Night, followed by Adam's keynote on Tuesday, Swami's keynote on Wednesday and Wrap up our Re:Invent coverage with Werner's keynote on Thursday. Tune into our live stream here on the site or via Twitch/Twitter, etc. 
On The Cloud Pod this week, Amazon Time Sync is now available over the internet as a public NTP service, Amazon announces ECS Task Scale-in protection, and Private Marketplace is now in preview.
Thank you to our sponsor, Foghorn Consulting, which provides top notch cloud and DevOps engineers to the world's most innovative companies. Initiatives stalled because you're having trouble hiring? Foghorn can be burning down your DevOps and Cloud backlogs as soon as next week.
Episode Highlights
Top Quote
💎 "And then those companies say, 'Well, I don't have time to performance tests and regression tests and load tests.' Or, or, 'It's not broken, I don't want to fix it.' You know, and so they just sit there paying more money because it's not worth the risk." [10:37]
AWS: Time for Amazon
GCP: Privately GCP
Azure: Empowered Azure
⚡ TCP Lightning Round (Justin 8, Ryan 7, Jonathan 4, Peter 0) [29:00]
Amazon S3 Glacier improves restore throughput by up to 10x when retrieving large volumes of archived data
Amazon RDS for SQL Server now supports a linked server to Oracle
Amazon RDS for Oracle now supports Amazon Elastic File System (EFS) integration
AWS Secrets Manager increases the API Requests per Second limits
General availability: Multivariate Anomaly Detection
General availability: Retryable writes in Azure Cosmos DB for MongoDB
Generally available: Static Web Apps support for preview environments in Azure DevOps
Amazon EventBridge Launches New Scheduler
Things Coming Up:
AWS Reinvent – November 28th-Dec-2
And that is the week in the cloud. We would like to thank our sponsors Foghorn Consulting. Check out our website, the home of the cloud pod where you can join our newsletter, Slack team, send feedback or ask questions at thecloudpod.net or Tcweet at us with hashtag #thecloudpod