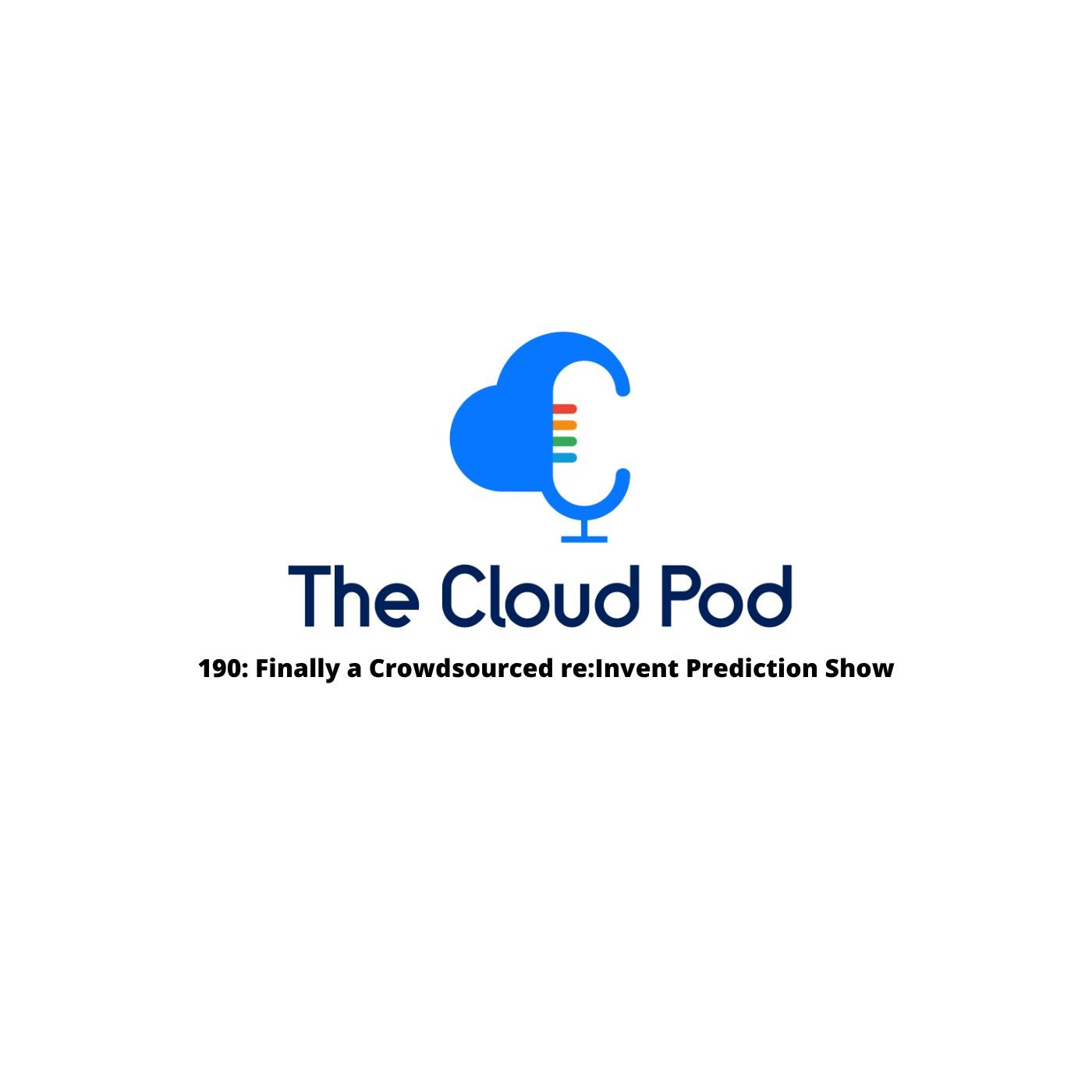 RE:INVENT NOTICE
Jonathan, Ryan and Justin will be live streaming the major keynotes starting Monday Night, followed by Adam's keynote on Tuesday, Swami's keynote on Wednesday and Wrap up our Re:Invent coverage with Werner's keynote on Thursday. Tune into our live stream here on the site or via Twitch/Twitter, etc. 
On The Cloud Pod this week, a new AWS region is open in Spain and NBA and Microsoft team up to transform fan experiences with cloud application modernization.
Thank you to our sponsor, Foghorn Consulting, which provides top notch cloud and DevOps engineers to the world's most innovative companies. Initiatives stalled because you're having trouble hiring? Foghorn can be burning down your DevOps and Cloud backlogs as soon as next week.
General News [0:04]
Episode Highlights
Top Quote
💎 "When we set this up, they still called you by voice and you had to validate when it took up to an hour to support case. And yeah, it would take forever. Like, not only did it take you to an hour, there's like 10 things you needed to do with a root account that you couldn't do with an im account. Yeah, it was brutal back then." [9:27]
AWS: Amazon Goes to Spain
Reinvent 2022 Predictions [9:27]
Peter
Adding RDS To Savings Plan – Thanks Kap, Steve Bisson and Eric Mulatrick

GPU for Fargate – Defel on Reddit

New mi6.xlarge family of EC2 only used by british spies – Robert Martin – Finops Slack
Justin
New Graviton/Arm Based Pick – Thanks Akustic646 from reddit

Cognito 2.0 – Thanks Syphoon from Reddit

Meh Conference, only niche announcement its nothing for the general market.  And no additional cost savings for customers due to profitability needs at AWS – Glenn – OG AWS
Ryan
Significant Step Flow increases – Andrew Fitzgerald – OG

Salesforce Killer for CRM Ryan Lucas

SLSA solution and/or enablement/visualization/existing code family products
Jonathan 
ARM Chip Factory
Tie Breaker Number
Ryan: 22
Justin: 15
Peter: 23
Azure: The NBA Drafts Microsoft
⚡ TCP Lightning Round (Justin 9, Ryan 8, Jonathan 4, Peter 0) [28:22]
And that is the week in the cloud. We would like to thank our sponsors Foghorn Consulting. Check out our website, the home of the cloud pod where you can join our newsletter, Slack team, send feedback or ask questions at thecloudpod.net or Tcweet at us with hashtag #thecloudpod