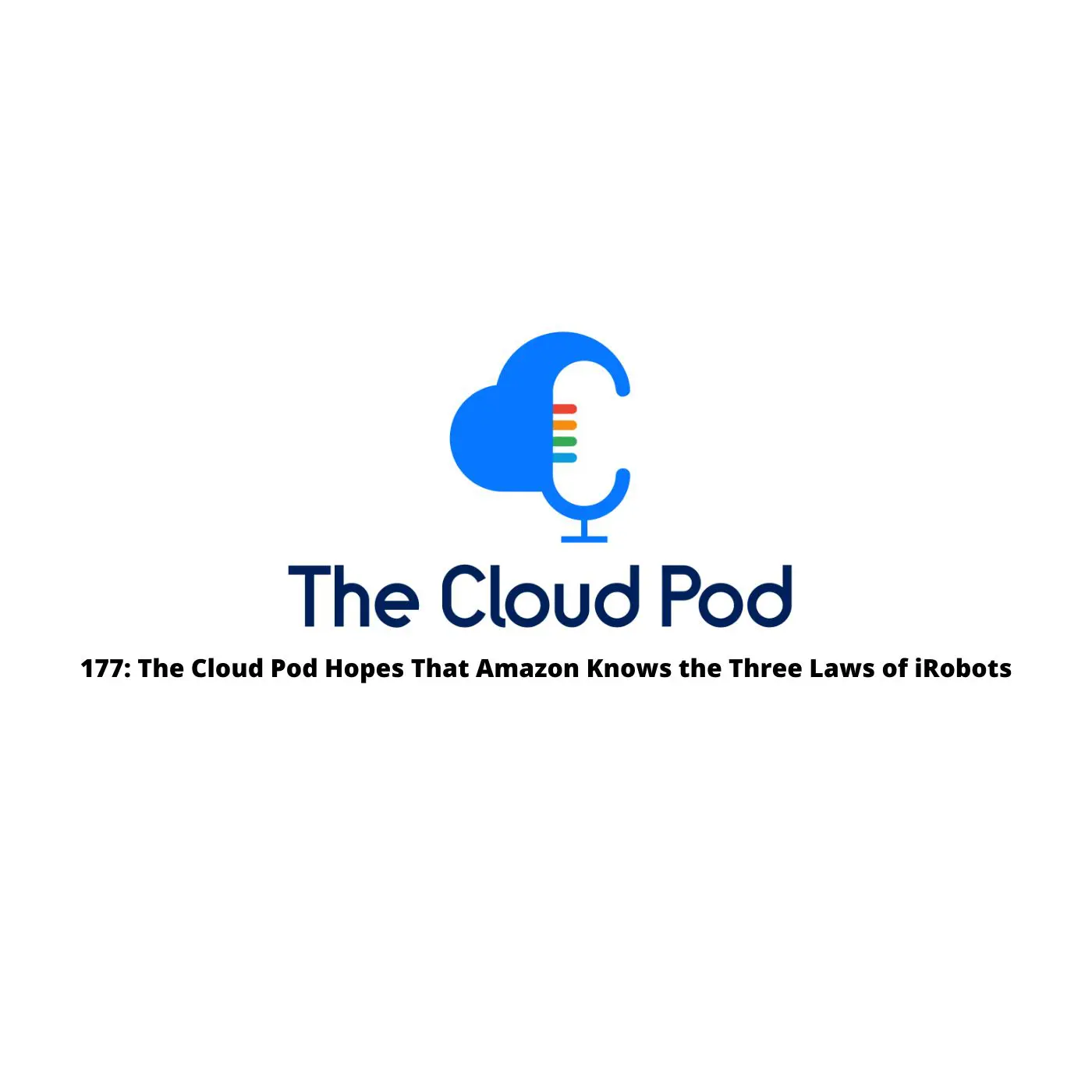 On The Cloud Pod this week, the team gets judicial on the Microsoft-Unity partnership. Plus: Amazon acquires iRobot, BigQuery boasts Zero-ETL for Bigtable data, and Serverless SQL for Azure Databricks is in public preview. 
A big thanks to this week's sponsor, Foghorn Consulting, which provides full-stack cloud solutions with a focus on strategy, planning and execution for enterprises seeking to take advantage of the transformative capabilities of AWS, Google Cloud and Azure.
This week's highlights
🚨 iRobot signs an agreement with Amazon for its acquisition. To what end remains known to Amazon and Amazon alone.

🚨 Google offers a Zero-ETL approach for Bigtable data analytics using BigQuery.

🚨 Serverless SQL for Azure Databricks is now in public preview.
Top Quotes  
💡 "Almost all of Amazon's big acquisitions have always been about something indirect. The Whole Foods acquisition was really about the logistics supply chain behind the scenes of moving that around — they kept the brand … and they have the same footprint for stores … but now they have a lot more infrastructure for AmazonFresh. And I suspect for iRobot it's the same thing."

💡 "This is super handy for huge datasets where you want to track trends over a long time. It's always really difficult and you always end up compromising somewhere — by not loading or querying your full dataset, because you can't get it from A to B, or trying to run the query against two separate data sets and combining the results. So this is a nice thing to have for those users who have data across these multiple places."
AWS: We, Robots
GCP: It's A Big World Out There
Azure: Unity is Strength
Oracle: Peter's Back! Bring Out the Oracle Story
🤝

OCI Code Editor

makes developing with Oracle Cloud Infrastructure a whole lot easier. Is this top of the list for all the cloud features you could develop and release? You decide.
TCP Lightning Round
⚡ Ryan edges a touch closer to Justin this week, making the scores: Justin (6), Ryan (4), Jonathan (3), Peter (1).
Other Headlines Mentioned:
Things Coming Up:
DevOps Enterprise Summit US Flagship Event 🎉

The Cosmopolitan of Las Vegas

–

October 18th-20th

MS Ignite – November 2nd-4th

AWS Reinvent – November 28th-December 2nd (assumed)

Oracle OpenWorld – TBD

Microsoft events – TBD

Check for status