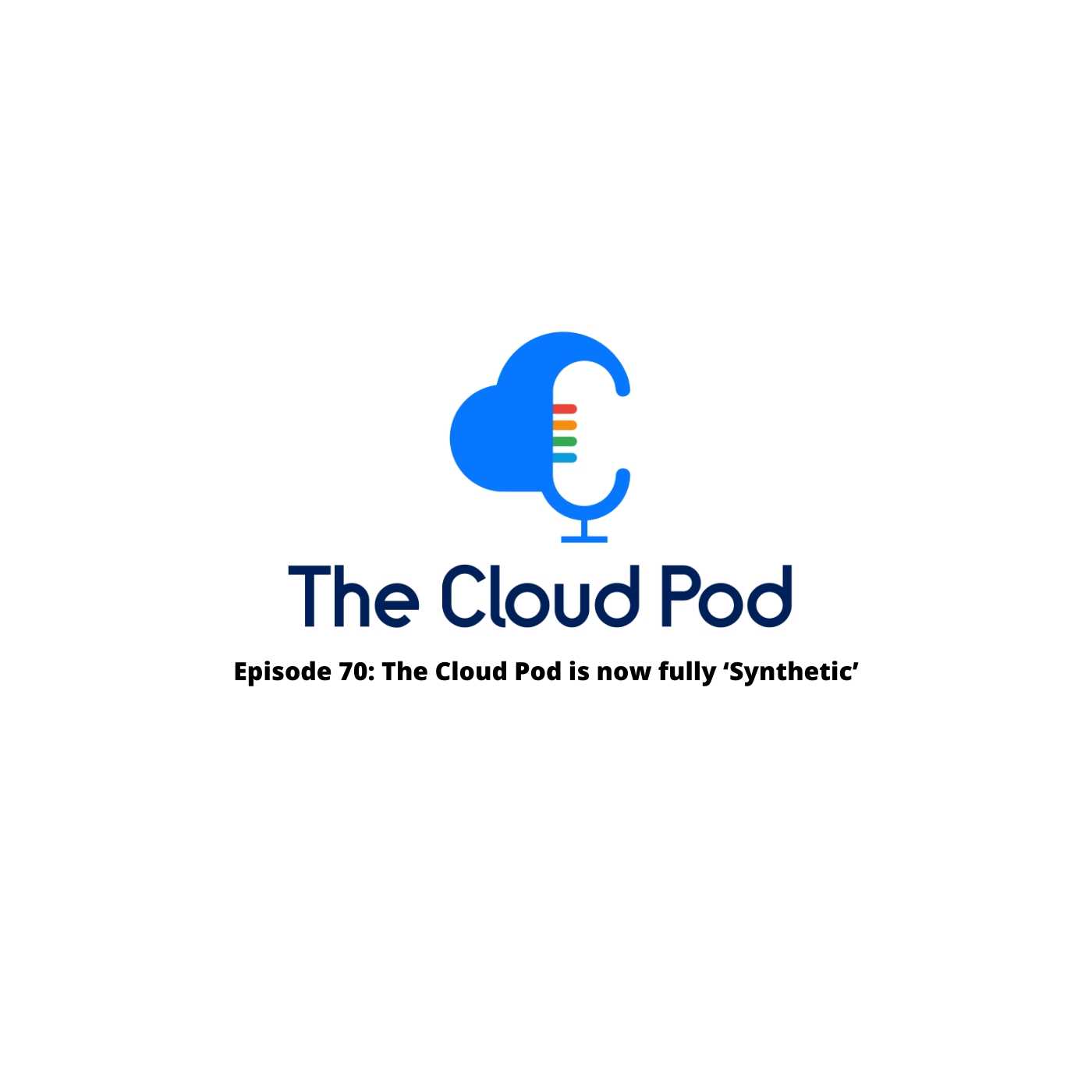 The Three Musketeers have gained their D'Artagnan and take on the world (metaphorically and from home) on this week's episode of The Cloud Pod.
A big thanks to this week's sponsor:
Foghorn Consulting

, which provides full-stack cloud solutions with a focus on strategy, planning and execution for enterprises seeking to take advantage of the transformative capabilities of AWS, Google Cloud and Azure.
This week's highlights
🚨

Take a break

with us and enjoy a

music video

.

🚨

Jonathan called it

: AWS opens the Africa (

Cape Town

) Region.
General News: Chime After Chime
🎵 Tim Leehane and Spencer Johnson released a working-from-home anthem titled

Chime After Chime

we just had to share with you.
💰 Security company Rapid7 will acquire SaaS platform DivvyCloud

for $145 million

.
COVID-19
🔮 Zoom picked the dark horse of cloud platforms Oracle for their

next upscaling deal

. Zoom is moving around 93 years of video through Oracle servers every day.

❓ AMD revealed an anonymous customer (probably Oracle or Microsoft) deployed

10,000 new Epyc servers

in just 10 days.
 AWS: Summit Predictions
Jonathan

Improved DLP Tools for S3

AI Powered submarine to explore the depths of the ocean

ES service will pivot to Open Distro for ElasticSearch

Ryan

Docker Exec based Debugging tools/capability

Remote Debug capabilities for Lambda Functions

Security Code Scanning service (similar to code guru). (static and dynamic code analysis)

Peter

Direct Competitor to Anthos

DLP for VPC, always wanted a layer 7 like proxy. Filtering/Domain Whitelisting

A caricature of larry ellison will appear on the screen in the slides

Justin

Price Cut in EC2, S3 or Networking

Covid Crazy Growth Numbers (service dig on Azure)

A Diplo T-shirt will be worn by Werner Vogel
Honorable Mentions: 
Amazon Crucible their first person shooter game, online multiplayer game

Dr. Matt Wood will make a passionate attempt for people to love sagemaker

6 foot distancing robots

Keyspaces will be on the HIPAA BAA list 

Detective Named/Sherlock named security tool

In person events for 2020 will be canceled

New Region coming in a few years.  
Tie BreakerHow many new features for year, will AWS say they:
70 – Justin

200 – Peter

150 – Ryan

157 – Jonathan
AWS: Global Reach, Mediocre Branding
Google: 
Azure: A Strong Third Place
Oracle: Wait, Oracle?!
📉 Microsoft hiked up the Windows Server licenses and Oracle is passing those losses

on to you

.
Lightning Round
⚡ Somehow Ryan makes his debut with an unprecedented negative one point by the end of this week's lightning round. Better luck next time?
Other headlines mentioned: