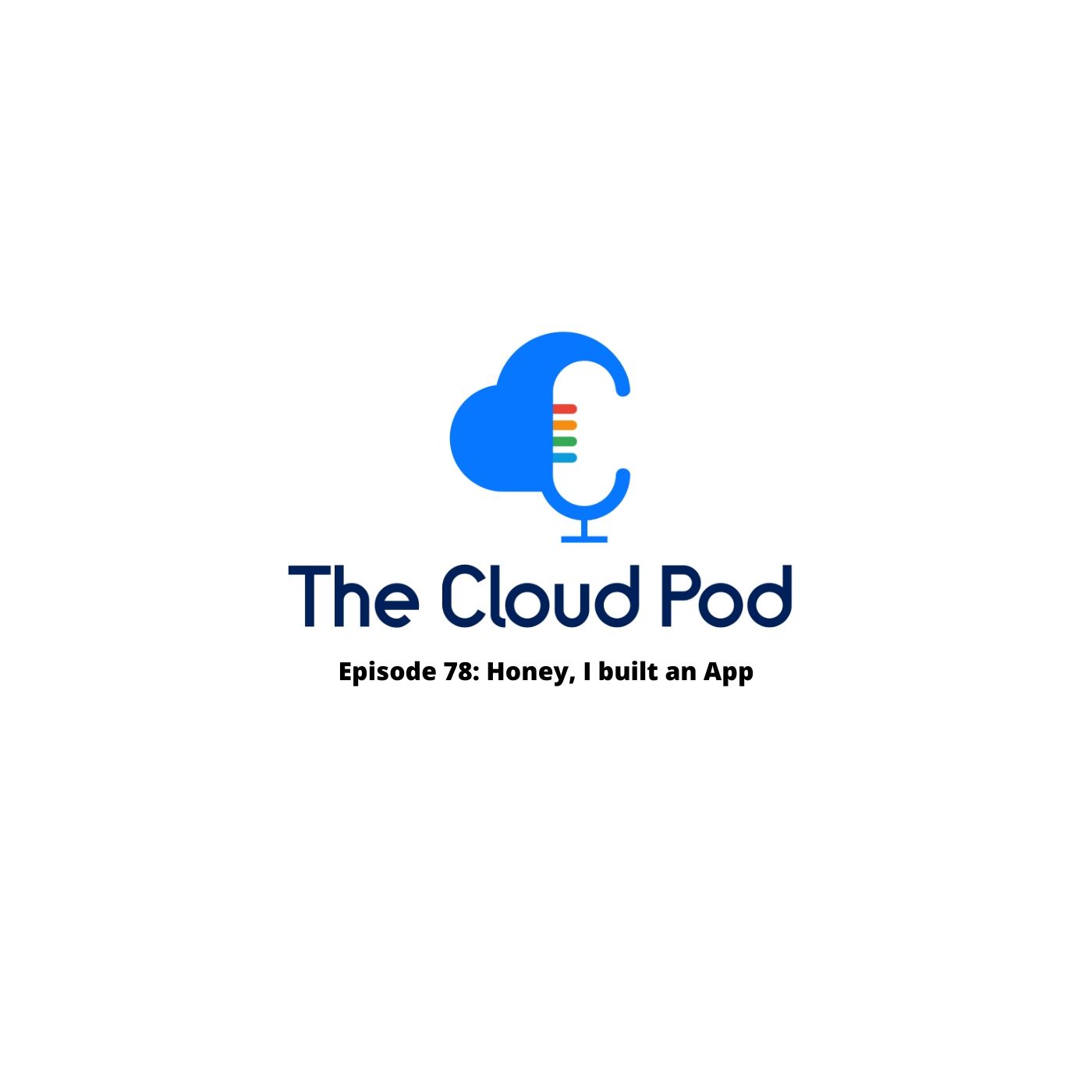 Architect Matt Kohn fills in for Peter on this week's episode of The Cloud Pod.
A big thanks to this week's sponsor:
Foghorn Consulting

, which provides full-stack cloud solutions with a focus on strategy, planning and execution for enterprises seeking to take advantage of the transformative capabilities of AWS, Google Cloud and Azure.
This week's highlights
🚨 Amazon

shoots for the stars

with their new

Aerospace and Satellite Solutions business unit

.

🚨 A

new family

of Virtual Machines boast

powerful performance

benchmarks.
AWS: Business! In! Space!
Azure: I Studied the Blade
🆕 The first release of Docker Desktop's integration with Microsoft Azure is

now complete

. Now if only Docker Desktop would stop updating so incessantly.

🤺 Azure Load Balancer customers can now use the

Insights blade

using Azure Monitor for Networks. There's certainly some potential here.

📷 Azure now supports

automatic image-based upgrades

for custom images, integrating with Shared Image Gallery. 
Google: Making Money Move
💰 Google is rewarding steady-state, predictable usage with new

committed use discounts

for Cloud SQL. Automatic discounts are a lot more marketable than trying to sell someone on a savings plan.

💾 Google announced the new

Accelerator-Optimized family

of virtual machines, based on the NVIDIA Ampere A100 Tensor Core GPU. Let us know if you have a use case for this kind of power. Minecraft? Cryptocurrency mining?

🏦 Deutsche Bank and Google have

partnered

to lead the banking industry into a new, cloud-based paradigme. Deutsche Bank recently received a

$150 million penalty

for a lack of oversight over the accounts of then-registered sex offender Jeffrey Epstein. So, you know, the go-to trusted leaders in the banking industry.
Lightning Round
⚡ Justin takes this week's point, leaving the score at Jonathan (six points), Justin (eight points) and Ryan (two points). Thanks to our honorary Peter for judging this week!
Other headlines mentioned: