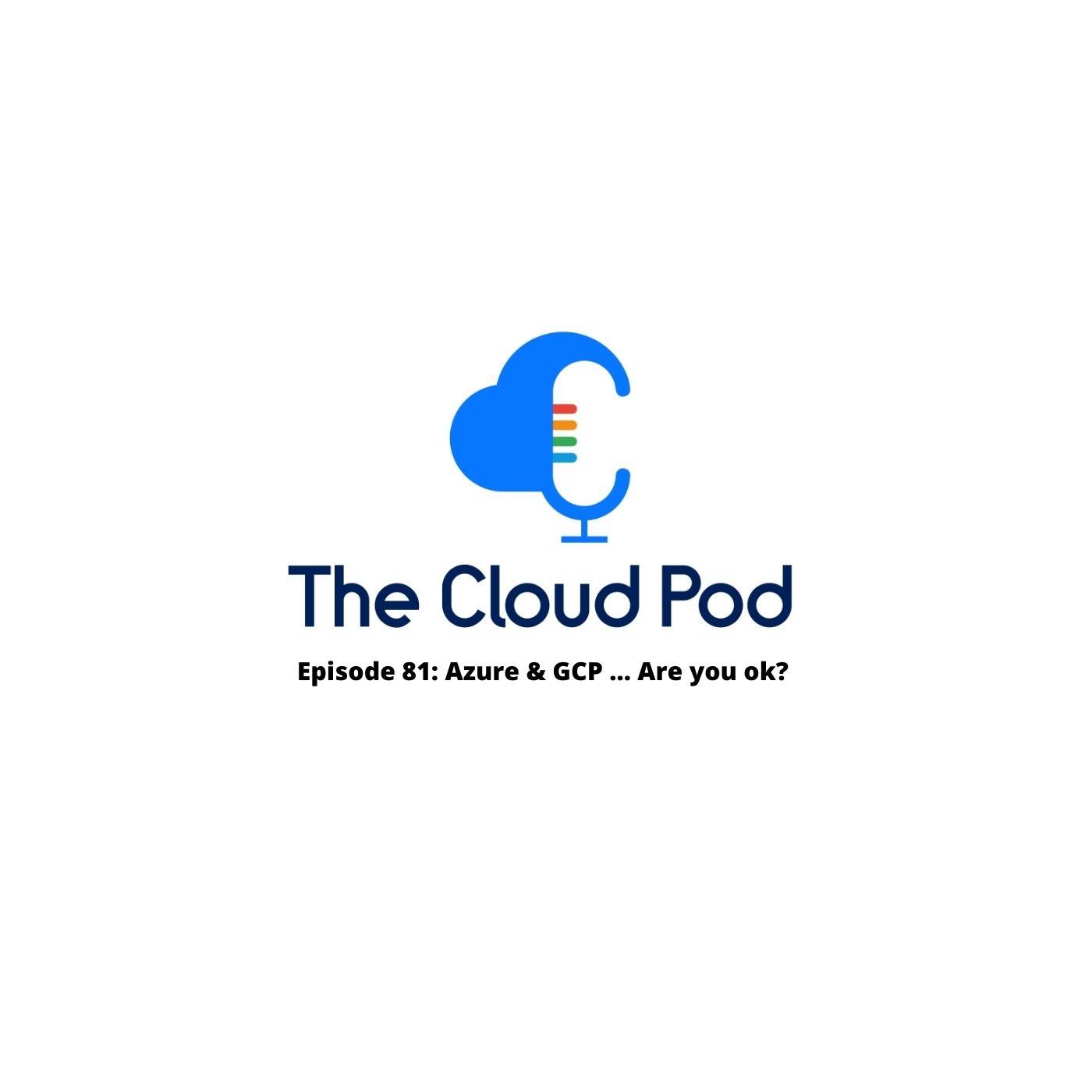 It's an unexpectedly short and sweet conference week on this week's episode of The Cloud Pod.
A big thanks to this week's sponsors:
Foghorn Consulting

, which provides full-stack cloud solutions with a focus on strategy, planning and execution for enterprises seeking to take advantage of the transformative capabilities of AWS, Google Cloud and Azure.

Commvault

is data-management done differently. It allows you to translate your virtual workloads to a cloud provider automatically, greatly simplifying the move to the cloud or your disaster recovery solution to the cloud.
This week's highlights
🚨 You can get your kicks on our

Route 53 console rant

after the lightning round.
General: Growth Mindsets
🔻 For the first time in its 16 years as a public company, Alphabet's quarterly sales

have dropped

. This is of course due to pandemic-related macroeconomic effects. It will be interesting to see if the ad revenue business model is changed long-term.

🔺 Despite being less than anytime in the last two years, Amazon reported AWS revenue

up 29%

. The retail end of Amazon is faring even better, with sales up 43% in North America.
COVID-19
🤝 Google Cloud AI and Harvard Global Health Institute have partnered to create the

COVID-19 Public Forecasts

model. You can query the forecasts for free in BigQuery or download as CSV.
AWS: Accepting Applications
Google: Aren't You Conferencing Right Now?
🤖 Google has

set records for AI performance

with their latest supercomputer. The metrics are all a little too hard for us to parse here at TCP, but if you're a fan of machine learning go ahead and give this one a gander.

🎓 Google's

Certificate Authority Services

is now in beta. It's certainly needed, but let's hold out and see what the pricing is going to be before we adopt.
Azure: Lightning Round Material
💸 Azure Bandwidth is moving to a

source-destination billing model

next month. If you're processing your Azure bill using automation or machine learning, make sure you're prepared for this change to break that in September.

🗃️ The Azure Monitor

Community Repository

is now public for members to share Azure Monitor artifacts. If you have an amazing Azure Monitor script to submit or are just trying to figure out how to use Azure Monitoring, go check it out.
Lightning Round
⚡ Justin takes this week's point, leaving the score at Jonathan (seven points), Justin (nine points) and Ryan (three points).
Other headlines mentioned: