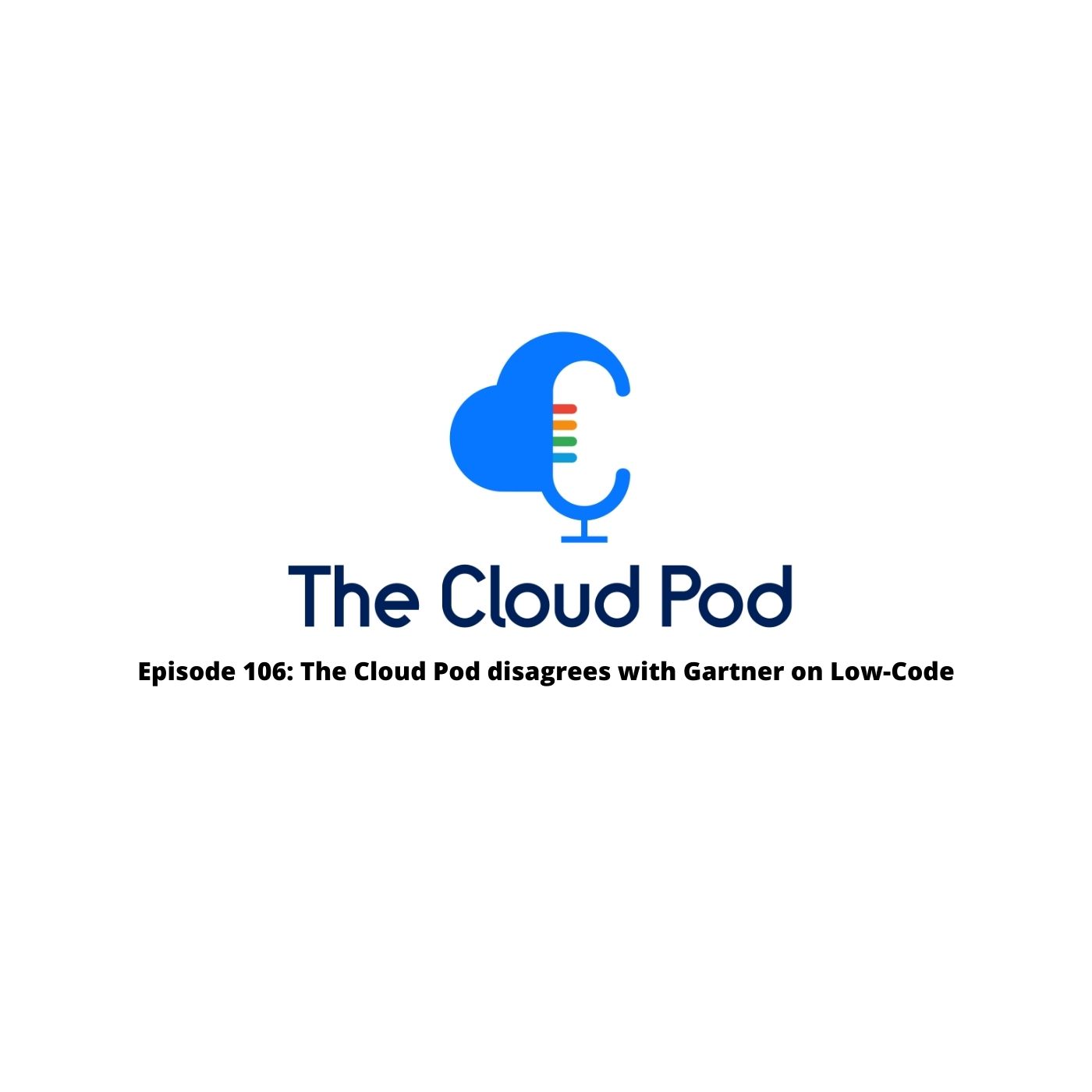 On The Cloud Pod this week, Jonathan has returned and is sitting in his garage letting it get darker and darker before he turns a light on.  Gartner says low-code is growing!! NOOOOOO!
A big thanks to this week's sponsors:
Foghorn Consulting

, which provides full-stack cloud solutions with a focus on strategy, planning and execution for enterprises seeking to take advantage of the transformative capabilities of AWS, Google Cloud and Azure.
This week's highlights
Follow Up: Somebody's In Trouble
🌞 SolarWinds hackers downloaded some Microsoft source code for

Azure, Exchange and Intune

. Intune is probably the most damaging — this is not good news for Microsoft.
General News: The Glowing Puck
💲 Gartner is reporting that Low-Code development tool growth has

grown 23% this year

. Gartner, pay to play.  

🏒 AWS provides the

National Hockey League

with cloud, AI and machine learning services. It's great to see computer tech adding to viewer engagement. 

👍 Hashicorp announces the general availability of the

Terraform Cloud Operator for Kubernetes

. It's an interesting solution to a very hard problem. 
Amazon Web Services: Everyone's On Vacation 
Google Cloud Platform: Jumping Back To 1994
👏 Google introduces schedule-based autoscaling for

Compute Engine

. Finally catching up to Azure and AWS, both of which have had this for a few years now.  

🔨 Google adds several new features to Google Cloud VMware Engines to support workloads

moving from the cloud

. We just want the VMware tools.   

🦖 Google launches Cloud Domains to

make it easy to register and use custom domains

within its platform. Should have had this a long, long,

long

time ago.  
Azure: Copying Things That Are Good Ideas
Oracle: Tacky
TCP Lightning Round
⚡ Jonathan takes this week's point as he outwits the rest of the team, leaving scores at Justin (3), Ryan (1), Jonathan (3). 
Other headlines mentioned:
 Things Coming Up
Events that the cloud pod is aware of, if you have an upcoming event you'd like us to mention on the show please message at [email protected] or use our contact form.