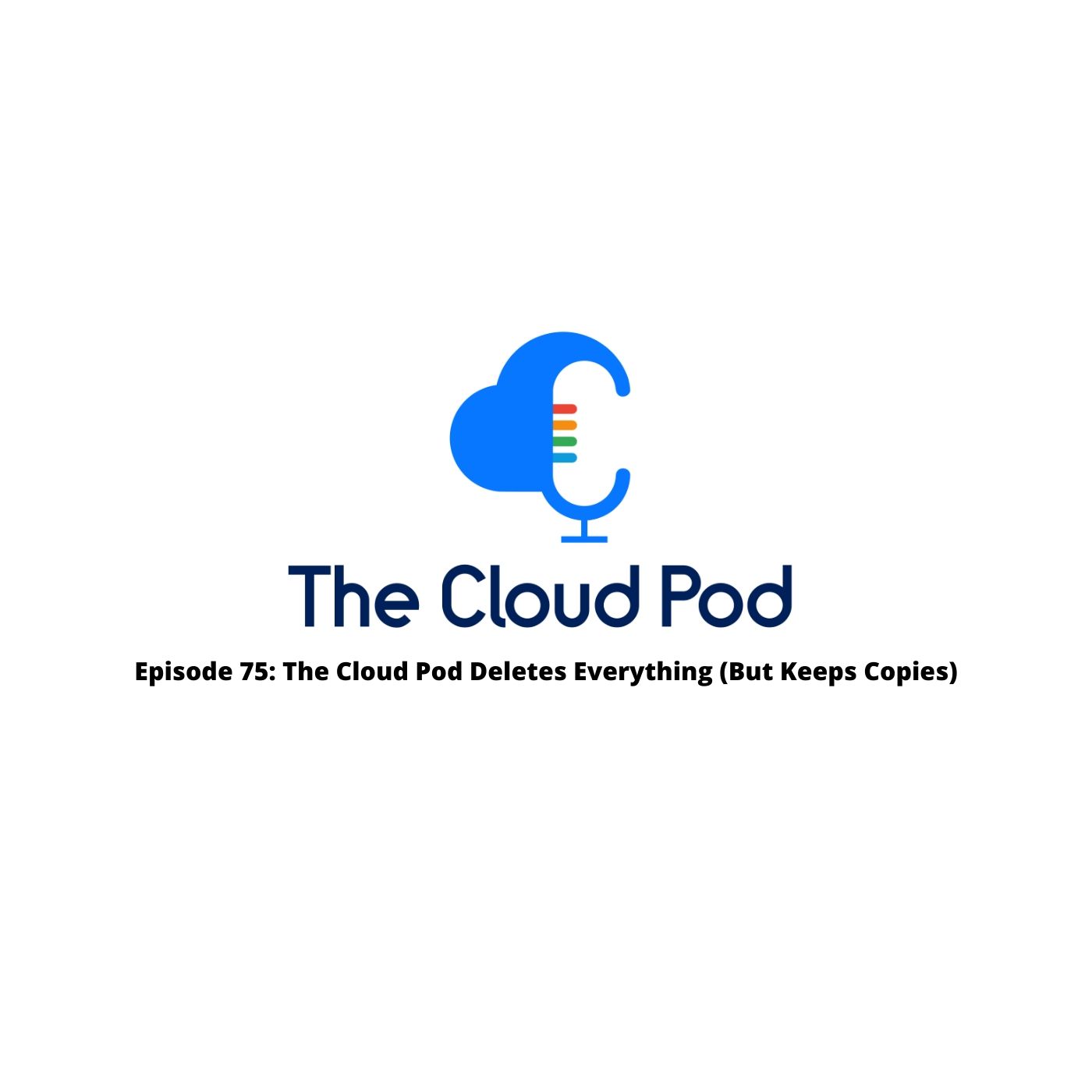 Your co-hosts announce parity with the leading cloud-computing podcast hosts on this week's episode of The Cloud Pod.
A big thanks to this week's sponsor:
Foghorn Consulting

, which provides full-stack cloud solutions with a focus on strategy, planning and execution for enterprises seeking to take advantage of the transformative capabilities of AWS, Google Cloud and Azure.
This week's highlights
General News: What? Amazon is Litigious? No…
👨‍⚖️ Amazon is

suing

their former vice president of marketing Brian Hall over the breach of his non-compete agreement after taking a position with Google Cloud. We will see whether Amazon's inconsistent enforcement of their non-compete agreements will give Hall a win in court.

🤝 Slack is

partnering with AWS

, integrating Slack Calls with Amazon Chime. For an interview with Chime GM Sid Rao, check out friend of the show Corey Quinn's podcast

Screaming in the Cloud

.

🆕 Rackspace rebranded this week to "

Rackspace Technology

." This shift mirrors their move from selling equipment to selling services.
AWS: Instant Hits
Azure: Recycled Ideas
♻️ Azure Files now protects you from data loss using

Soft Delete

, analogous to your home computer's Recycle Bin. We know the Recycle Bin is revolutionary but please, hold your applause!

⁉️

Forced Tunneling and SQL FQDN filtering

are now available on Azure Firewall. Somebody needs to re-do their press release because we just can't seem to tell what these guys were thinking.
Google: As Seen On AWS
Lightning Round
⚡ Peter's gone so no points this week, leaving the score at Jonathan (five points), Justin (six points) and Ryan (two points).
Other headlines mentioned: