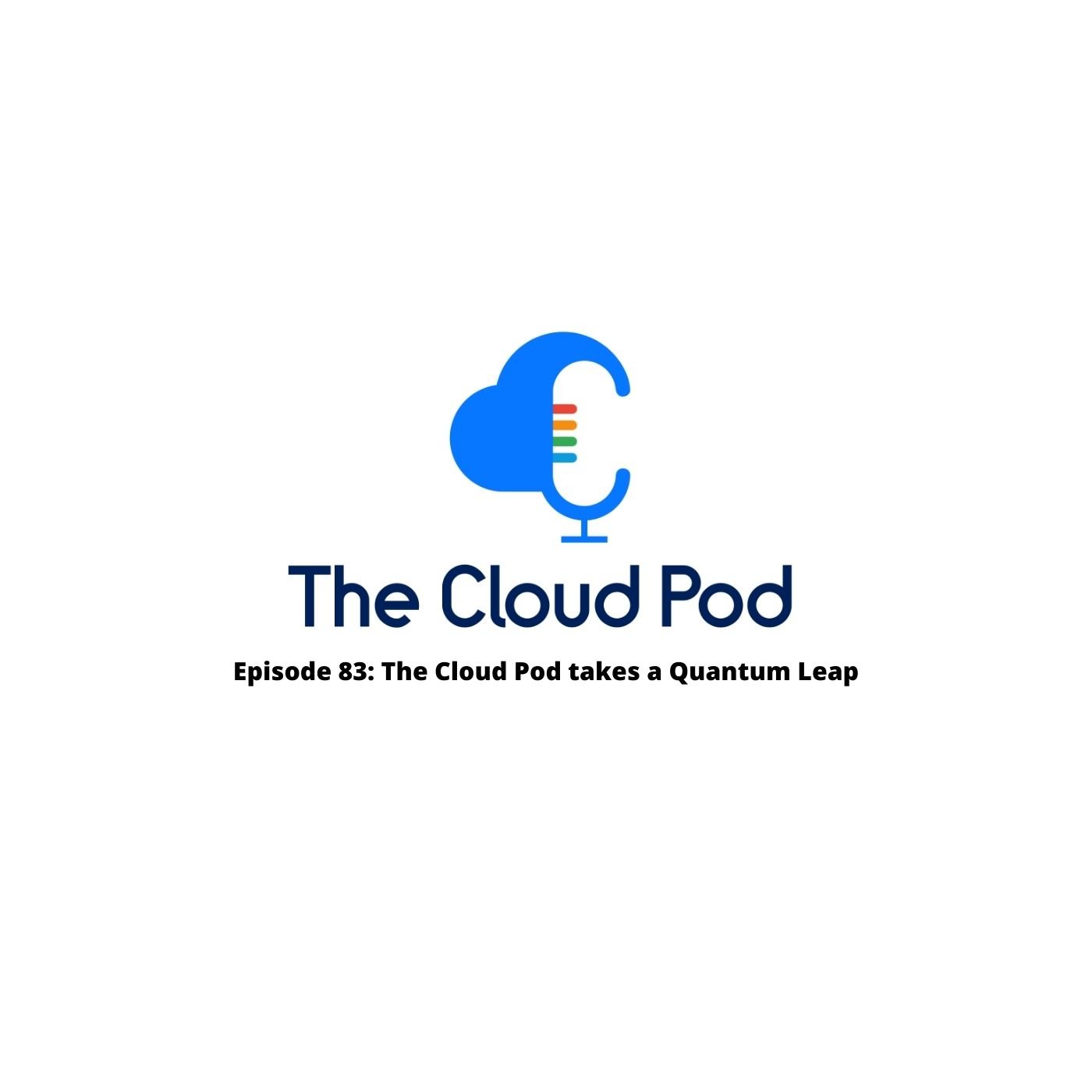 Your hosts set right what once went wrong in this week's quantum episode of The Cloud Pod.
A big thanks to this week's sponsors:
Foghorn Consulting

, which provides full-stack cloud solutions with a focus on strategy, planning and execution for enterprises seeking to take advantage of the transformative capabilities of AWS, Google Cloud and Azure.

Commvault

is data-management done differently. It allows you to translate your virtual workloads to a cloud provider automatically, greatly simplifying the move to the cloud or your disaster recovery solution to the cloud.

live@Manning: Sign up for RustConf and Manning's Women in Tech conferences here.
This week's highlights
General: High Stakes
💰

Reuters

reported that Amazon is looking to acquire a stake in cloud infrastructure and services company Rackspace Technology. It is unclear exactly how much of the company Amazon may buy.
AWS: A Discrete Quantity of Computers
Google: More Nines
9️⃣ Google announced that BigQuery uptime has been

upgraded

from 99.9% to 99.99% availability. That works out to five minutes of downtime a month instead of 40.

📝 Pali Bhat posted a list of 21 improvements to observability on the

GCP blog

. Shockingly, none of them were trainings this time around.

🤝 The Nvidia GPU on Anthos in hybrid environments partnership project is

now in beta

. GPUs and Anthos? Sounds expensive.
Azure: Ctrl+Alt+U+Delete
🙊 The

latest entry

in the Azure Advancing Reliability blog series focuses on incident communication. It's a fantastic series, and we recommend checking it out.

🍮 Azure Blob Storage's data recovery now includes

soft delete for containers

in public preview. You pay for data you've already deleted so that you can then un-delete it.
Lightning Round
⚡ Justin takes this week's point, leaving the score at Jonathan (seven points), Justin (10 points) and Ryan (four points). I'm sorry Justin, but technically that does put you at

fewer

nines.
Other headlines mentioned: