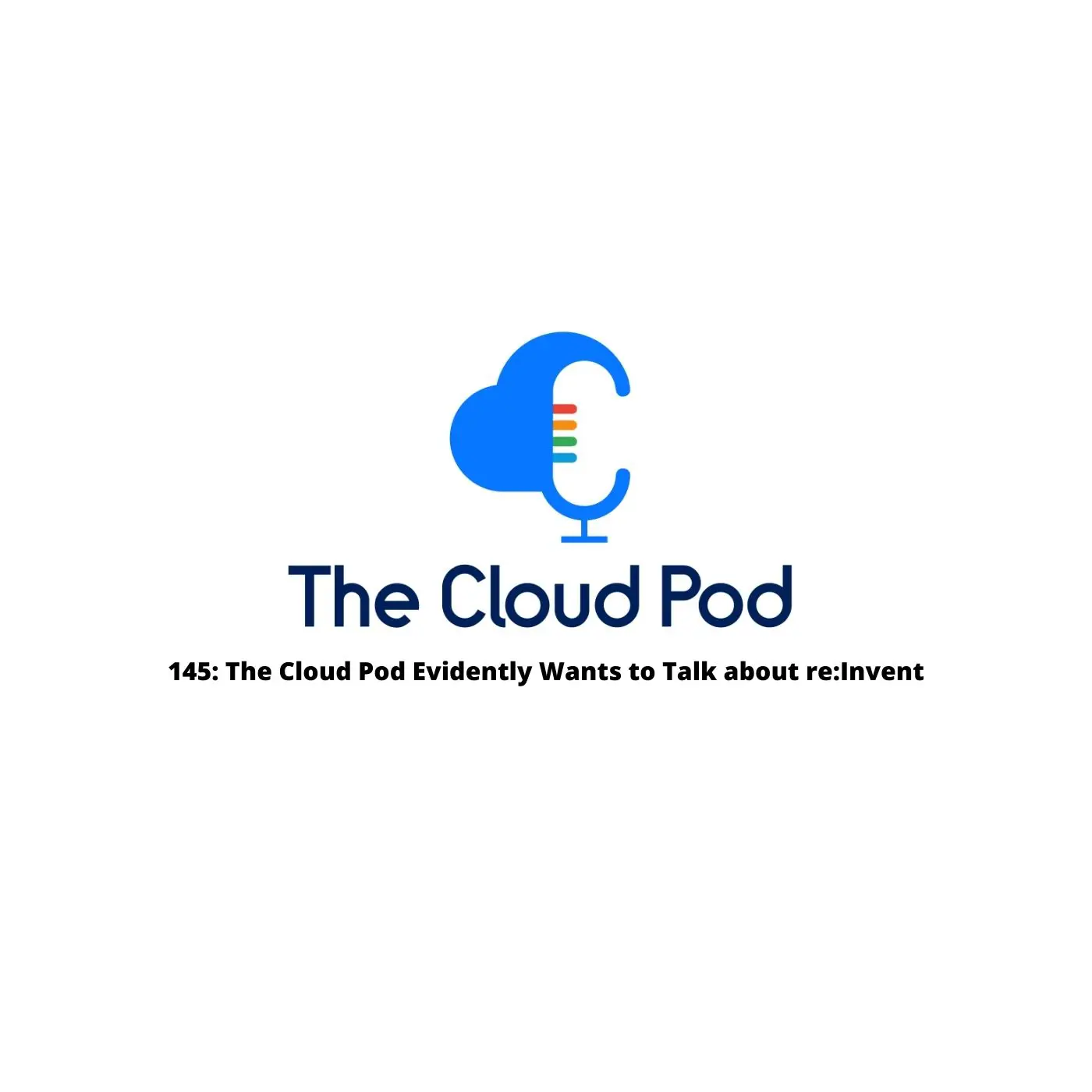 On The Cloud Pod this week, the team finds out whose re:Invent 2021 crystal ball was most accurate. Also Graviton3 is announced, and Adam Selipsky gives his first re:Invent keynote. 
A big thanks to this week's sponsors:
Foghorn Consulting

, which provides full-stack cloud solutions with a focus on strategy, planning and execution for enterprises seeking to take advantage of the transformative capabilities of AWS, Google Cloud and Azure.
JumpCloud

, which offers a complete platform for identity, access, and device management — no matter where your users and devices are located.

 
This week's highlights
🚨 Amazon's re:Invent 2021 featured a ton of new updates, including AWS CloudWatch Evidently, AWS Private 5G, and a new AWS Sustainability Pillar. 

🚨 Justin's prediction pick — Graviton 3 — was announced on Day Two of re:Invent, along with serverless options for data analytics, and a free machine learning (ML) database for existing AWS customers. 

🚨 Amazon CEO Adam Selipsky missed the mark at his re:Invent debut, announcing fewer new releases than expected to a low-energy crowd.
Top Quotes  
💡 "This is Adam's [Selipsky] first keynote as CEO of AWS… I do feel it was a missed opportunity. Number one, he didn't drive out a ton of announcements, which everyone expected. There was a miss across the entire audience — people were expecting something they didn't get. And then number two, OK, maybe you're not the best public speaker: maybe you should go with a different model."
💡 "In the keynote, the message was really clear: They're trying to democratize access to machine learning, they're trying to give this access to more than just the elite data scientists and programmers. And that made me think that if you expand that out to no-code in general, that's a really powerful thing"
AWS: re:Invent 2021 feat. a Mechanical Cat
Pre:Invent: Because Every Good re:Invent needs a Warmup
Re:Invent Day 1: No More Secrets
Re:Invent Day 2: Announcing Graviton3 and Private 5G, a Poem
Re:Invent Day 3: Rise of the Machine Learning
Re:Invent Day 4: Please Don't Troll re:Post
Re:Invent Predictions Results
After some controversy regarding which keynote speeches should be included, Justin wins at re:Invent 2021 predictions, thanks to Graviton3.
TCP Lightning Round
⚡ If winning predictions wasn't enough, Justin snags the lightning round point during this marathon episode, making the scores Justin (17), Ryan (12), Jonathan (13), Peter (1).
Other Headlines Mentioned: