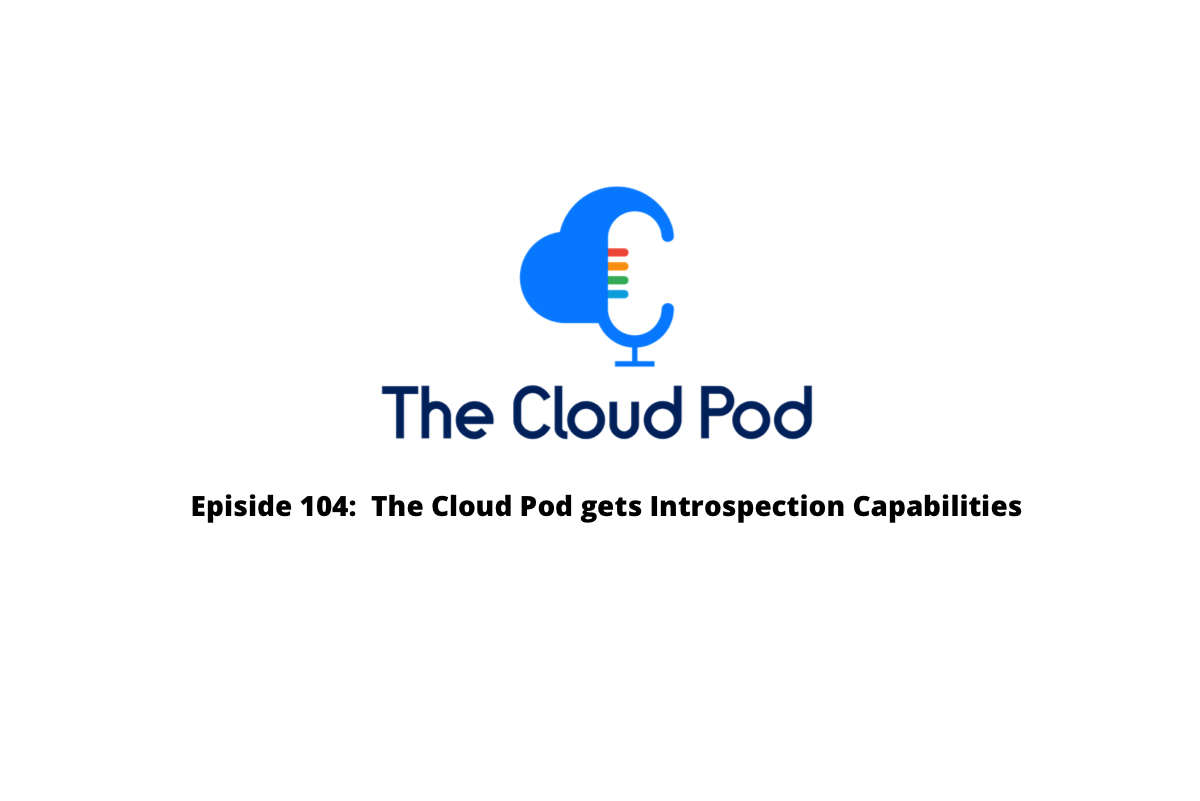 On The Cloud Pod this week, The Team are on the brink and three more months of the pandemic will likely push the podcast over the edge into an abyss of garble that no one can understand. 
A big thanks to this week's sponsors:
Foghorn Consulting

, which provides full-stack cloud solutions with a focus on strategy, planning and execution for enterprises seeking to take advantage of the transformative capabilities of AWS, Google Cloud and Azure.
Open Raven

, the cloud native data protection platform that automates policy monitoring and enforcement. Auto-discover, classify, monitor and protect your sensitive data.
This week's highlights
Follow Up: The Mad Men Are Back
🤔  Amazon announces its "Other" business segment, which consists mostly of its advertising business, has

surpassed its "subscription services" segment

. There's speculation that Andy Jassy might split Amazon's advertising business out once he becomes CEO. 
General News: Rolls Right Off The Tongue
Amazon Web Services: Undoing Your Hard Work
👾 New Amazon Elastic Block Store Local Snapshots on AWS Outposts makes it easier to meet

data residency and local backup requirements

. It's like playing a video game and building up your weapons, only to start from scratch when you move regions. 

👶 Amazon introduces CloudFront

Security Savings Bundle

. We appreciate the savings, but not sure about the bundle.
Google Cloud Platform: Our Buzzword Bingo Is On Point
Azure: Protecting The Dangling Things
😂 Azure Defender for App Service introduces

dangling DNS protection

. Don't expect any jokes about the dangling DNS here, they're saving it for the Lightning Round.  

🐎 The Azure DDOS team has released their

2020 year in review report

. We wonder if DDOS attacks are trojan horses most of the time?
TCP Lightning Round
⚡ Jonathan dangles the lead in front of the rest of the team by taking this week's point, leaving scores at Justin (2), Ryan (1), Jonathan (2). 
Other headlines mentioned:
 Things Coming Up