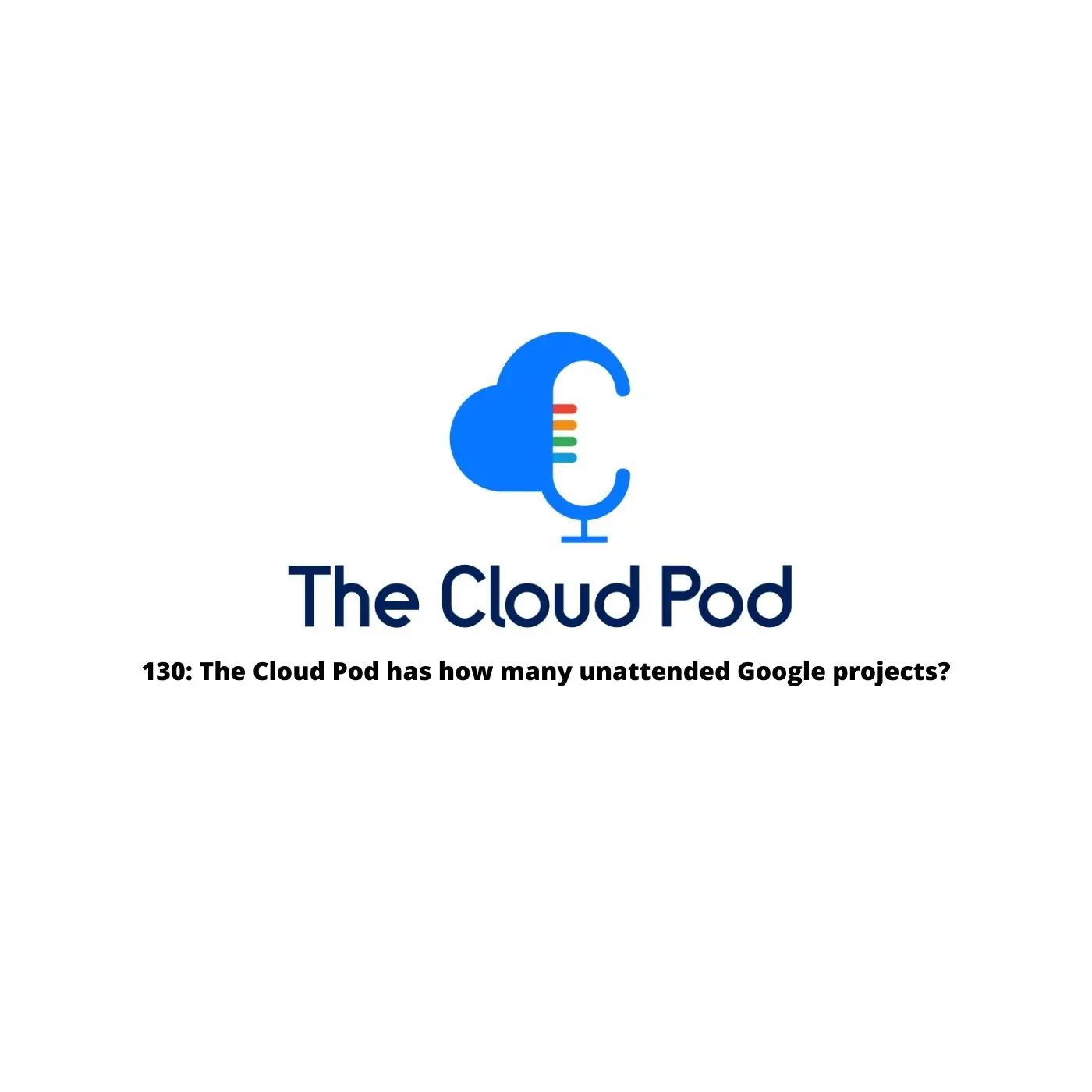 On The Cloud Pod this week, it's been an interesting few days in the cloud, so the team members have made themselves comfortable with plenty of adult beverages to keep them going. Also, Elastic has forked everyone with its latest Elasticsearch move.                
A big thanks to this week's sponsors:
Foghorn Consulting

, which provides full-stack cloud solutions with a focus on strategy, planning and execution for enterprises seeking to take advantage of the transformative capabilities of AWS, Google Cloud and Azure.
JumpCloud

, which offers a complete platform for identity, access, and device management — no matter where your users and devices are located.

 
This week's highlights
🚨 Elastic has modified the Elasticsearch Python client

so it won't work with forked versions

, including the relatively recently released OpenSearch 1.0.

🚨 AWS CloudWatch Synthetics now

supports visual monitoring

. Customers with web apps can see defects that can't be scripted but would be visible to end users.

🚨 Google introduces the

Unattended Project Recommender

. ​​It uses machine learning to identify projects that have likely been abandoned and forgotten about, so you can cull them from the cloud. 
Top Quotes  
💡 "People were originally attracted to Elasticsearch because it was an open source project. So this [amending the Elasticsearch Python client] is taking away one of the main reasons they were able to acquire the users they did. I don't get the strategy, unless they're pulling a ripcord right now, because they're bleeding."

💡 "I know a lot of companies are moving their services into the cloud, and a lot of security engineers are restricting outbound access, or tightly controlling egress. These things [Google's Private Service Connect] have to happen — these things are absolutely needed — to keep them secure, and allow those companies to sell their services. Good catch-up feature."
General News: We're Not Angry Just Disappointed
🐍 Elastic amends Elasticsearch Python client so it

won't work with forked versions

— and proves it knows how unpopular this is by blocking GitHub comments. This is forcing people to choose sides, and is a really disappointing move.  

😐 AWS details its commitment to keeping OpenSearch and Elasticsearch

compatible with open source

. Elastic has managed the impossible: it's made AWS look like the good guys.
Amazon Web Services: Unbreaking The Rules
Google Cloud Platform: No Sacrifice Required
Azure: Undisastrous 
TCP Lightning Round
⚡ Ryan admits to sabotaging aspects of Jonathan's life so he can claw his way to the top, and he also takes this week's point, leaving scores at Justin (12), Ryan (8), Jonathan (9), Peter (1). 
Other Headlines Mentioned:
 Things Coming Up