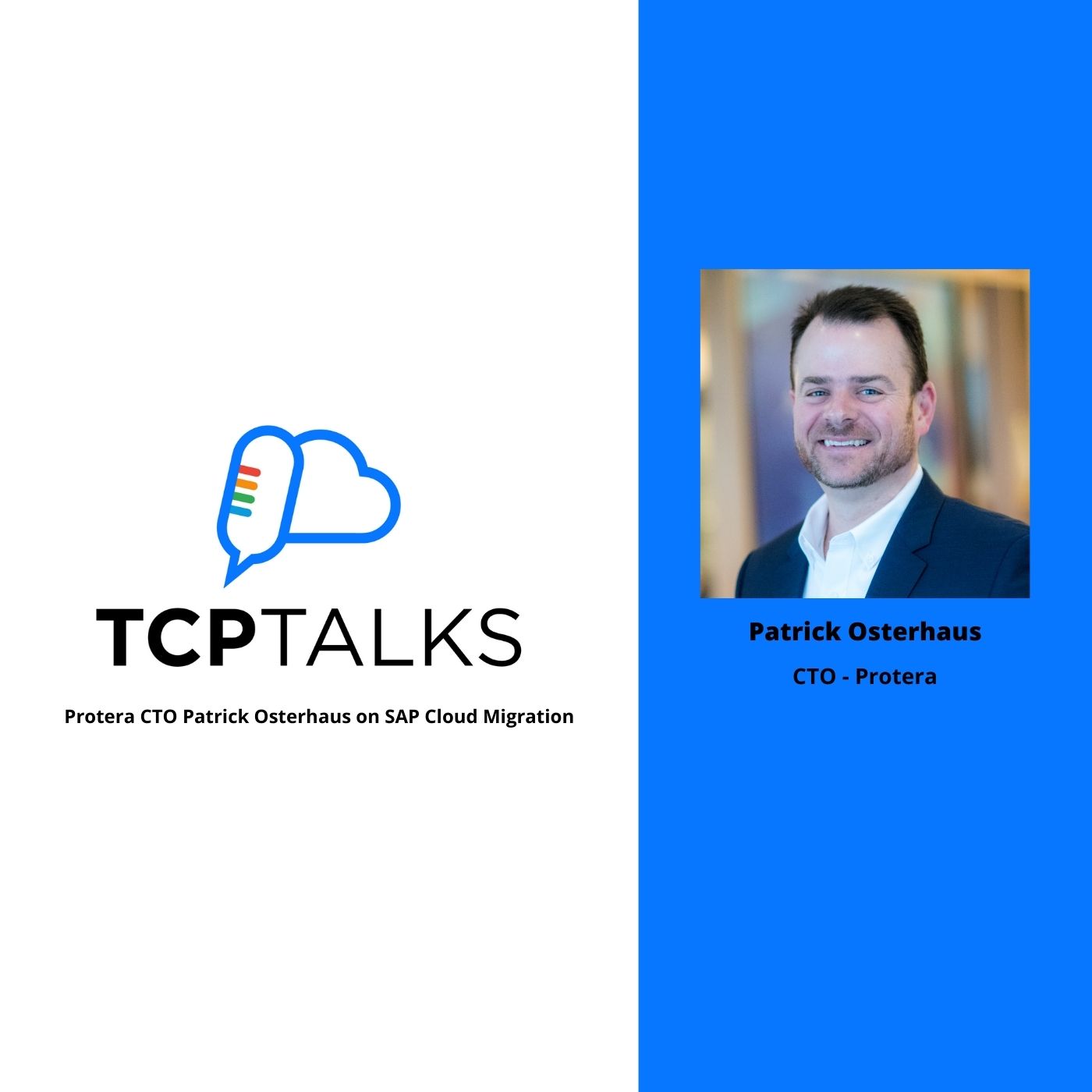 Note: This interview is part of a paid sponsorship between Protera and The Cloud Pod. 
In this TCP Talks episode, Justin Brodley and Jonathan Baker talk with Patrick Osterhaus, CTO and Founder of Protera Technologies, a preeminent provider for SAP and cloud managed services.
Patrick discusses how the cloud, COVID-19, and work-from-home are influencing SAP and legacy enterprise software packages today, and Protera's goal to provide the very best SAP services available on the cloud.

Covering issues around migration to SAP, Patrick takes the opportunity to reflect on Protera's history, while also addressing corporate IT integration. "We call this the transformation journey-site assessment, specific to each client's needs, looking beyond SAP to the SAP systems, we use a tool we call [Protera] FlexBridgeSM," notes Patrick.

Featured Guest
Name: Patrick Osterhaus
What he does: Patrick is CTO and Founder of Protera Technologies.
Key quote: "The complexity of moving to public cloud is getting those non-cloud native applications into the cloud, and then looking at the transformation of those applications once they're in the cloud."
Where to find him: LinkedIn | Twitter 
Key Takeaways
The best way to prepare for cloud migration is what Patrick calls "the journey," which involves a site assessment of the customer environment and understanding how everything on-premise, or in a hybrid environment, is working together.
COVID-19 has accelerated migration to the cloud and has forced companies to plan their disaster recovery systems. Patrick says businesses aren't just thinking about their earpiece systems — the thinking extends to ancillary systems like CRMs and web access systems — "all these systems to be connected and have it fully available in the cloud as a backup."  He adds, "We've seen a natural interest in what is good practice," which is to have a protection plan for critical SAP applications.
Working with many compliance-heavy industries, such as financial or military and defense clients, Protera stresses has learned the importance of not only application security, but also the physical security necessary around data centers. He says the discussing the real-world protection of data centers — "who owns the data, how it's governed, how it's protected" — is important to raise with the client. 
Resources
Here's what was mentioned in the episode
✔️ SAP: Systems in Application Products and Data Processing
✔️ "What is DevOps?": An AWS blog post explaining the DevOps model
✔️ Microsoft Azure: Cloud Computing Services
✔️ Amazon Redshift: Cloud Computing Services

✔️ Google Cloud Platform: Cloud Computing Services
✔️ DR system: Multi-cloud disaster recovery system
✔️ "What is SAP HANA?": A Protera blog post
✔️ SAP GUI: Used to initiate a session in a SAP server
✔️ "VDI Solutions": Virtual Desktop Infrastructure
✔️ AWS: Amazon Web Services

✔️ AWS Cloud Development Kit (CDK): An open-source development framework to model and provision cloud application resources
✔️ FlexBridgeSM: Protera FlexBridgeSM migration software
✔️ "Infrastructure as Code" (IaC): A Microsoft blog post describing the IaC managing model
✔️ "What is Hybrid Cloud?": A Microsoft blog post defining what a hybrid cloud is
✔️ "What is the Public Cloud?": A Microsoft blog post defining the terms of the public cloud
Top quotes in this episode

[6:14] "And the big challenge with SAP, in my opinion, is they have such a tremendous customer base that is already running in their own data centers … and the challenges to make that transition. And being that they're not just the number of customers and the number of SAP systems each of those customers has, but just the tremendous volumes of data. And the dependency that their whole business has on SAP as the lifeblood of the organization, not just as the data itself, which is obviously very important."
[13:29] "I joke, [making the cloud decision is like] the Coke versus Pepsi. It's the two challengers and people certainly have biases … people have very strong opinions on each side, and we try to satisfy [customers] as best we can. So we keep our certifications up on the providers, try to keep our team up [to date] with all the new developments, which in and of itself is always a challenge."
[16:38:] "You know, [competition between cloud providers] reminds me of the 90's when we had the browser wars in that it's every single week, there's a new feature. And, it's a very exciting time."