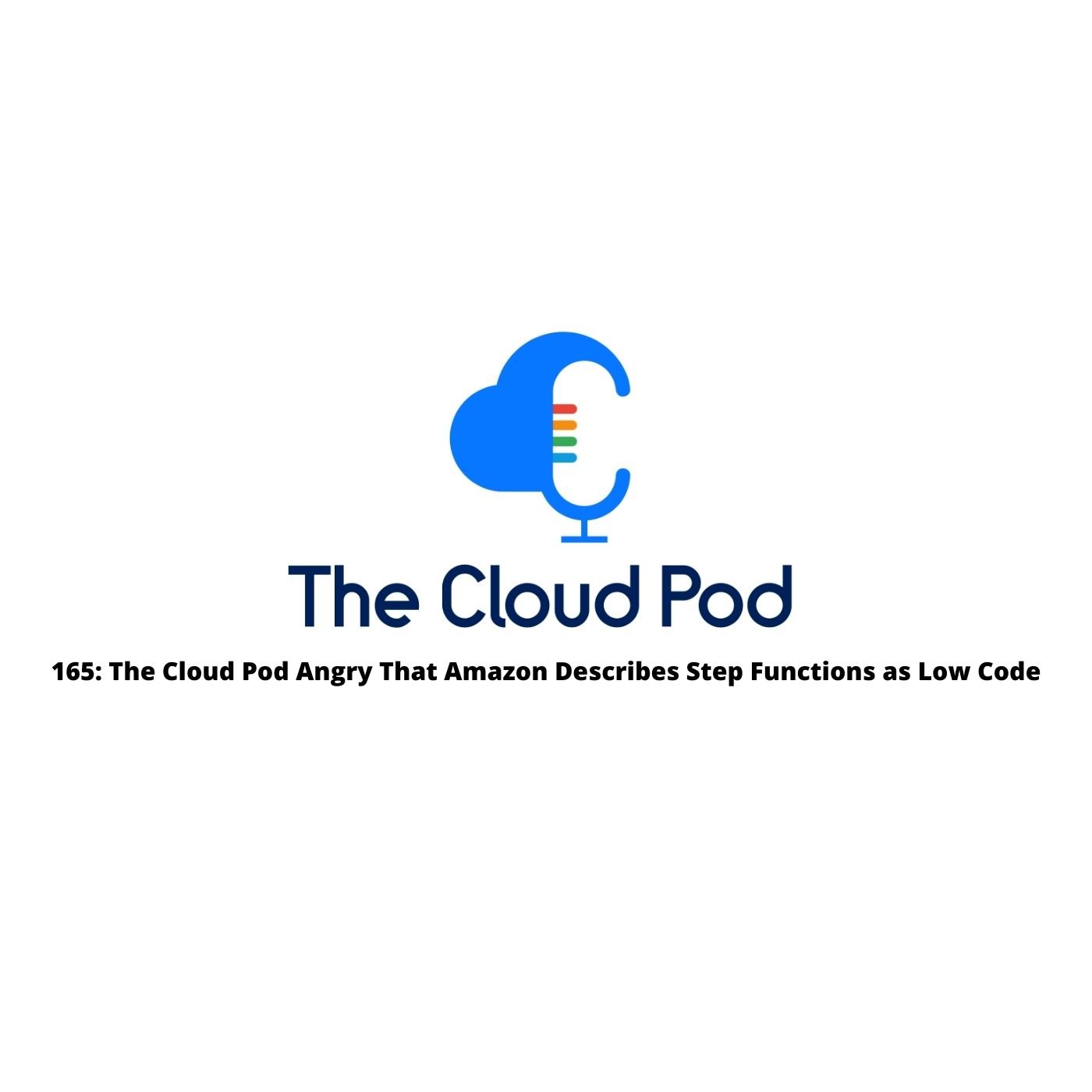 On The Cloud Pod this week, the team discusses wholesome local Oakland toast for breakfast. Plus: Hybrid infrastructure is unsustainable, the AWS Proton template library expands, and Amazon angers the team by describing Step Functions as "low-code."
A big thanks to this week's sponsor, Foghorn Consulting, which provides full-stack cloud solutions with a focus on strategy, planning and execution for enterprises seeking to take advantage of the transformative capabilities of AWS, Google Cloud and Azure.
This week's highlights
🚨 Against the trend of popular opinion, it turns out that hybrid infrastructure is a bad idea in the long term, with a few significant drawbacks.

🚨 The AWS Proton template library just got bigger, so now people can find something else to complain about.

🚨 Amazon annoyingly describes Step Functions as low-code, which is definitely not true.
Top Quotes  
💡 "Proton was only developed as an answer for,

how should we deploy onto Amazon?

It's setting yourself up just so someone can armchair-quarterback and poke holes in it. Now they're saying,

well, how would you do this?

[Answer:]

You have the templates.

And then they're gonna be like,

the templates are cool, except it doesn't meet my pretty edge case

, so they'll complain about that. We'll see templates for the templates next."

💡 "I just love the assumption that you could low-code a solution with Step Functions, just because I've created many a step function and state machine flow. And all it is is coding and then figuring out why the code isn't doing what I want — because I'm not passing things correctly between the different functions. The ability for someone who can't write code to be able to to accomplish anything is a little far fetched."
General News: Don't Plan on Hybrid for Long…
AWS: What Is Low-Code, Anyway?
GCP: Something's Got To Give With BigQuery
Azure: Red Hat and Azure: Friends With Hybrid Benefits
Oracle: The Search Is On
TCP Lightning Round
⚡ The scores remain Justin (5), Jonathan (2), Ryan (1), Peter (1) until the team lets Peter out of the dungeon (maybe next week).
Other Headlines Mentioned:
Things Coming Up:
June 2nd – Startup Summit
June 9th – Applied ML Summit
June 28th – Sustainability Summit
May 23-25th – Washington DC 
Google Next – June 6th-8th

AWS Reinforce – June 28th-29th

→ Now Moved to Boston

DevOps Enterprise Summit Virtual – US – August 2nd-4th

DevOps Enterprise Summit US Flagship Event 🎉

The Cosmopolitan of Las Vegas

–

October 18th-20th

MS Ignite – November 2nd-4th

AWS Reinvent – November 28th-Dec 2nd (assumed)

Oracle OpenWorld – TBC

Microsoft events – TBD

Check for status