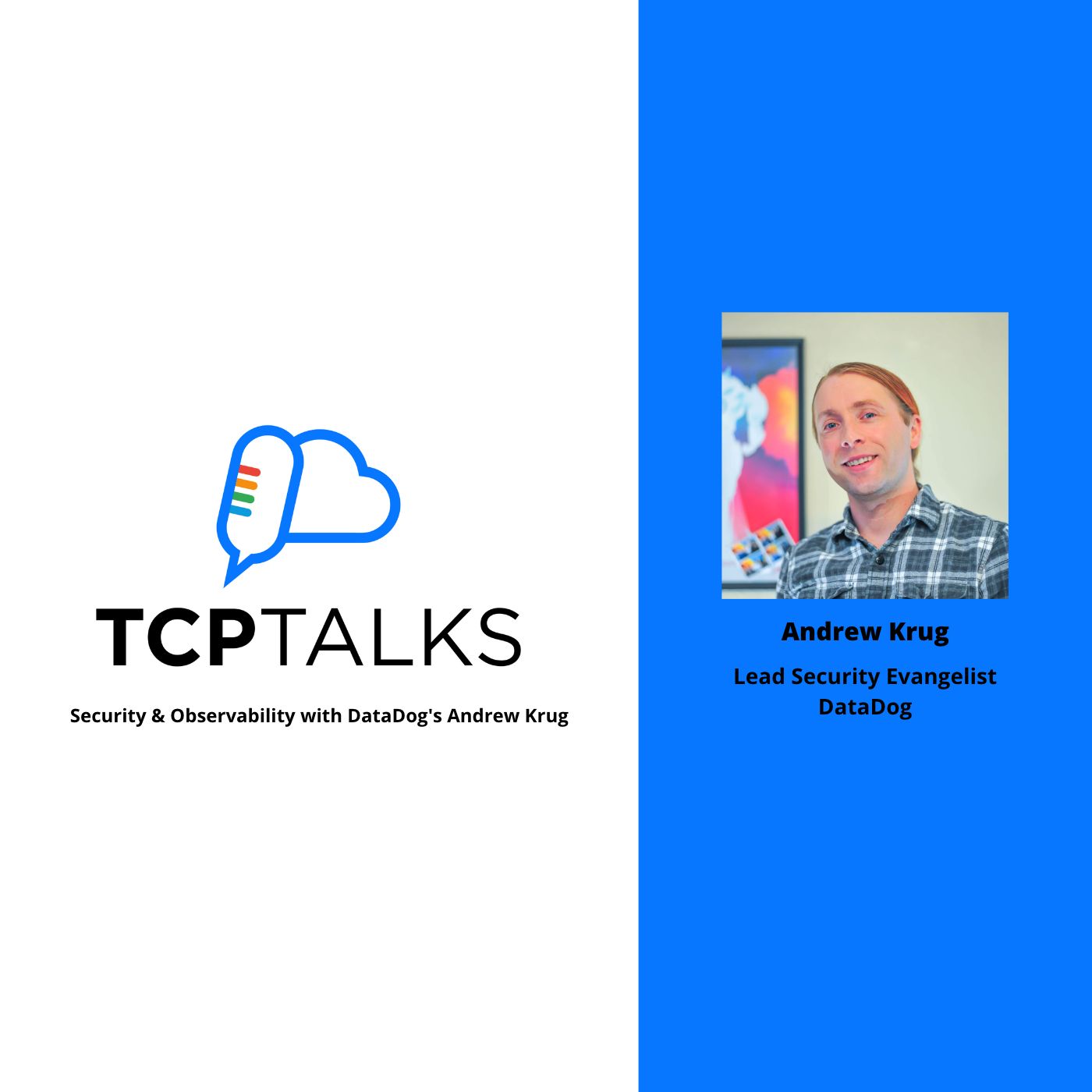 Andrew Krug from Datadog
In this episode, Andrew Krug talks about Datadog as a security observability tool, shedding light on some of its applications as well as its benefits to engineers.
Andrew is the lead in Datadog Security Advocacy and Datadog Security Labs. Also a Cloud Security consultant, he started the Threat Response Project, a toolkit for Amazon Web Services first responders. Andrew has also spoken at Black Hat USA, DEFCON, re:Invent, and other platforms..
DataDog Product Overview
Datadog is focused on bringing security to engineering teams, not just security people. One of the biggest advantages of Datadog or other vendors is how they ingest and normalize various log sources. It can be very challenging to maintain a reasonable data structure for logs ingested from cloud providers.
Vendors try to provide customers with enough signals that they feel they are getting value while trying not to flood them with unactionable alerts. Also, considering the cloud friendliness for the stack is crucial for clients evaluating a new product.
Datadog is active in the open-source community and gives back to groups like the Cloud native computing foundation. One of their popular open-source security tools created is Stratus-red-team which simulates the techniques of attackers in a clean room environment. The criticality of findings is becoming a major topic. It is necessary when evaluating that criticality is based on how much risk applies to the business, and what can be done.
One of the things that teams struggle with as high maturity DevOps is trying to automate incident handling or response to critical alerts as this can cause Configuration Drift which is why there is a lot of hesitation to fully automate things. Having someone to make hard choices is at the heart of incident handling processes.
Datadog Cloud SIEM was created to help customers who were already customers of logs. Datadog SIEM is also very easy to use such that without being a security expert, the UI is simple. It is quite difficult to deploy a SIEM on completely unstructured logs, hence being able to extract and normalize data to a set of security attributes is highly beneficial. Interestingly, the typical boring hygienic issues that are easy to detect still cause major problems for very large companies. This is where posture management comes in to address issues on time and prevent large breaches.
Generally, Datadog is inclined towards moving these detections closer to the data that they are securing, and examining the application run time in real-time to verify that there are no issues. Datadog would be helpful to solve IAM challenges through CSPM which evaluates policies. For engineering teams, the benefit is seen in how information surfaces in areas where they normally look, especially with Datadog Security products where Issues are sorted in order of importance.
Security Observability Day is coming up on the 18th of April when Datadog products will be highlighted; the link to sign up is available on the Datadog Twitter page and Datadog community Slack. To find out more, reach out to Andrew on Twitter @andrewkrug and on the Datadog Security Labs website.
Top Quotes
💡 "I think that great security solutions…start with alerts that you are hundred percent confident as a customer that you would act on"
💡 "When we talk about the context of 'how critical is an alert?' It is always nice to put that risk lens on it for the business"
💡 "Humans are awesome unless you want really consistent results, and that's where automating part of the process comes into play"
💡 "More standardization always lends itself to better detection"