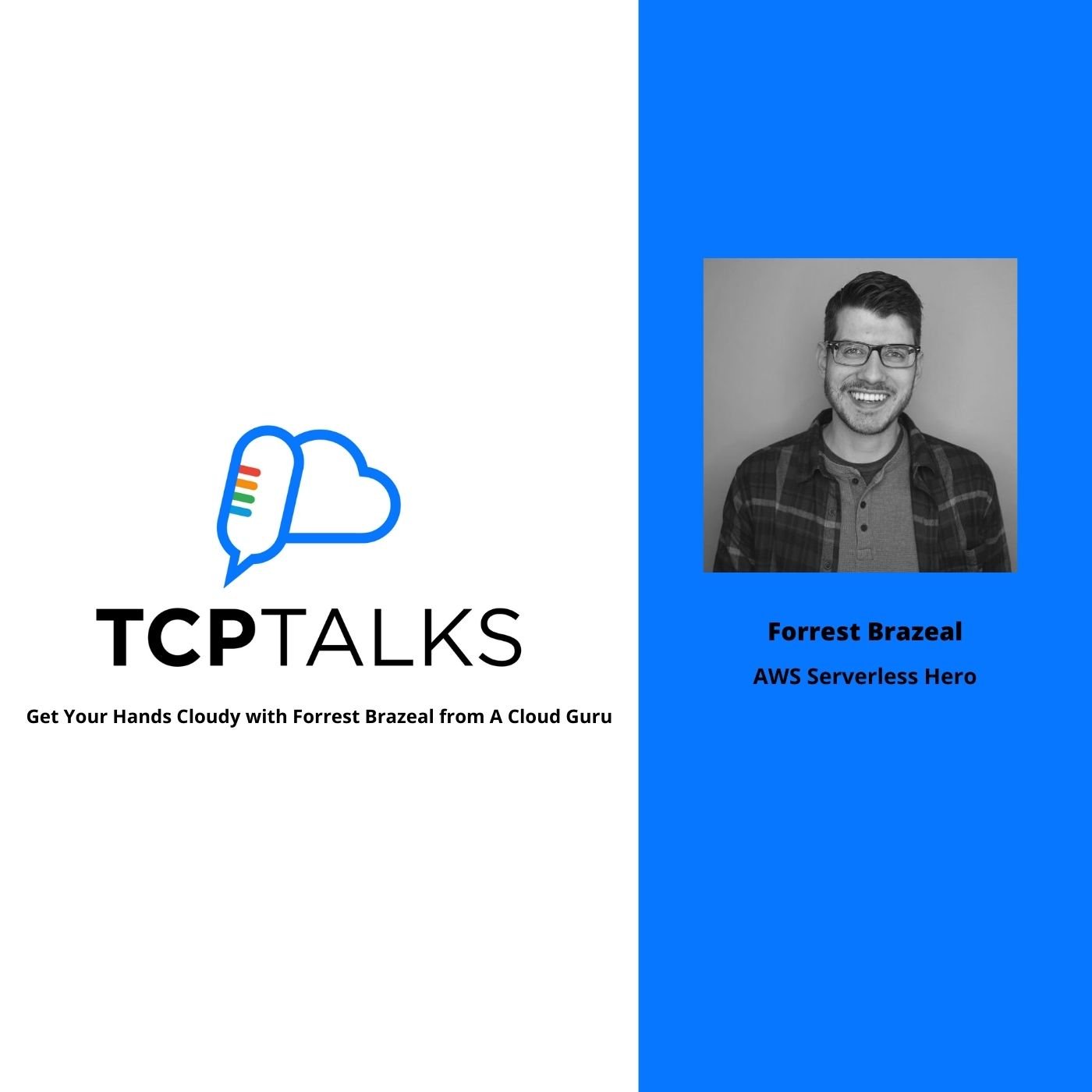 In this TCP Talks episode, Justin Brodley and Jonathan Baker talk with Forrest Brazeal, a Senior Manager at A Cloud Guru, a cloud education platform that has attracted more than two million students. A Cloud Guru offers full certification training and technical deep dives for Amazon Web Services, Microsoft Azure, Google Cloud Platform, and more.
Forrest talks about why companies need to invest in training to reap the benefits of "cloud fluency," and how A Cloud Guru is contributing to cloud adoption success at Fortune 500 companies. 
While discussing knowledge gaps, Forrest highlights how important it is to clearly identify which cloud services and knowledge areas you're going to become certified in to avoid missing important high level areas. 
"Going through the certification training and prep really helps you to avoid those blind spots that will keep you from speaking effectively to the other teams that you work with," says Forrest. 
Featured Guest
👉

Name:

Forrest Brazeal

👉

What he does:

Forrest is a Senior Manager at cloud learning platform

A Cloud Guru

.

👉

Key quote:

"When I look at people who are going from the data center to the cloud today, they are thinking about the cloud as something that's going to take undifferentiated heavy lifting away from them."

👉

Where to find him:

LinkedIn

l

Twitter

|

Personal Website
Key Takeaways
🚨 Be strategic with your cloud certifications. If you're trying to reach a certain number of certifications, make sure you have a plan or you might end up with gaps in your knowledge. "It's so easy to do, right?" Forrest says, "as I'm sitting on one team, and I'm touching one technology all the time, I could go two, three, four years and never know anything about networking because all I'm doing is databases, right? Or never know anything about compute, because all I'm doing is storage. Going through the certification training prep really helps you to avoid those blind spots that will keep you from speaking effectively to the other teams that you work with."  

🚨 College grads beware: Just because you have a Computer Science degree doesn't mean you'll just be writing algorithms all day. If you're looking at a career in programming, the day to day job includes negotiating with people and figuring out what requirements of the business are – not just writing algorithms. Forrest says  "it's figuring out requirements, and it's writing the same line of code and then deleting it because it turns out the business requirement changed." 

🚨 Scaling to zero, where a function can be reduced down to zero replicas when idle and brought back to the required amount of replicas when needed, is one example of how the underlying principles adopted by the serverless community that might have been considered "radical" five or six years ago is now seen as welcome wisdom in the broader cloud community. The term, "serverless," might be retired eventually, but the fundamental principles will remain and evolve into "cloud native." 
Here's what was mentioned in the episode 👉