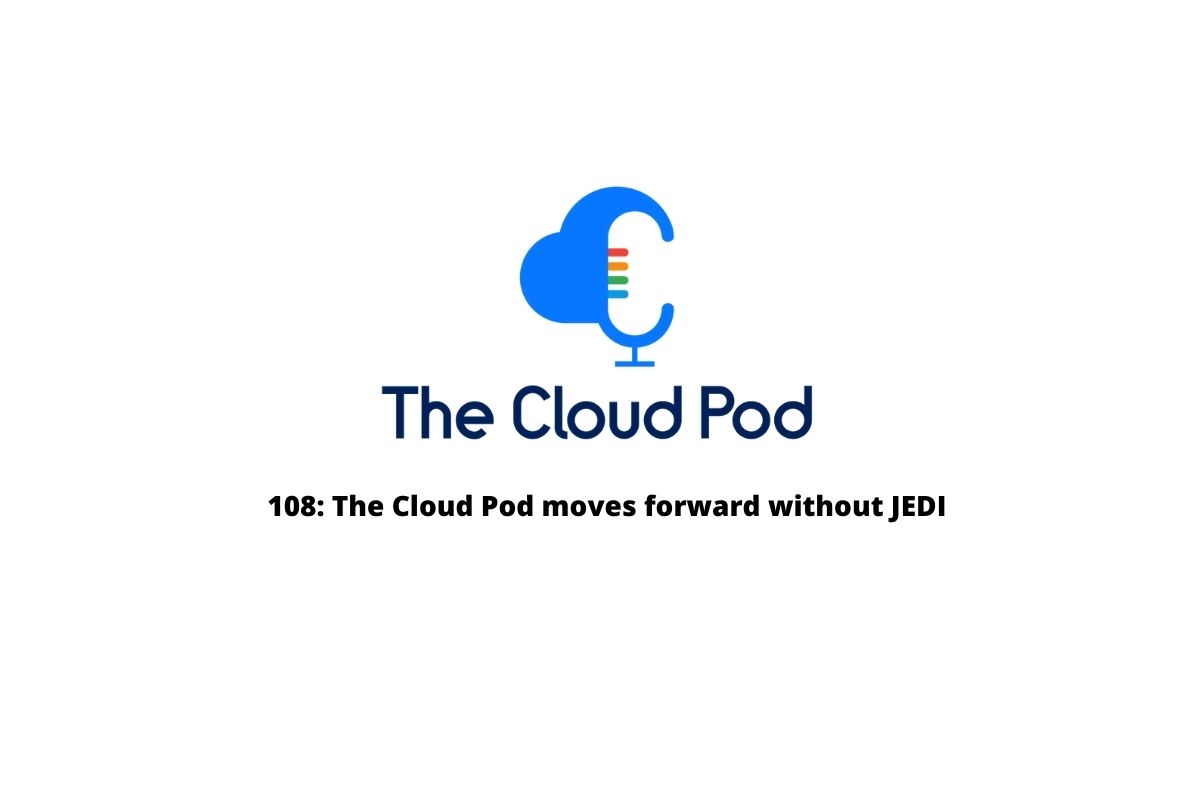 On The Cloud Pod this week, Jonathan's brain is a little scrambled and he can't remember when he last went out for dinner even though it was with Justin on Tuesday.      
A big thanks to this week's sponsors:
Foghorn Consulting

, which provides full-stack cloud solutions with a focus on strategy, planning and execution for enterprises seeking to take advantage of the transformative capabilities of AWS, Google Cloud and Azure.
This week's highlights
General News: Burn, Baby, Burn
JEDI: Things Are Not Going Well
🤣 With a $10 billion cloud-computing deal snarled in court, the

Pentagon may move forward

without it. We can't wait to see what this has cost taxpayers.
Amazon Web Services: Bottom Of The Barrel
Google Cloud Platform: Just Listen To The Cloud Pod
Azure: Hot Potato
TCP Lightning Round
⚡ Ryan, energized by his win last week, could be on a winning streak as he takes this week's point, leaving scores at Justin (3), Ryan (2), Jonathan (4). 
Other headlines mentioned:
 Things Coming Up