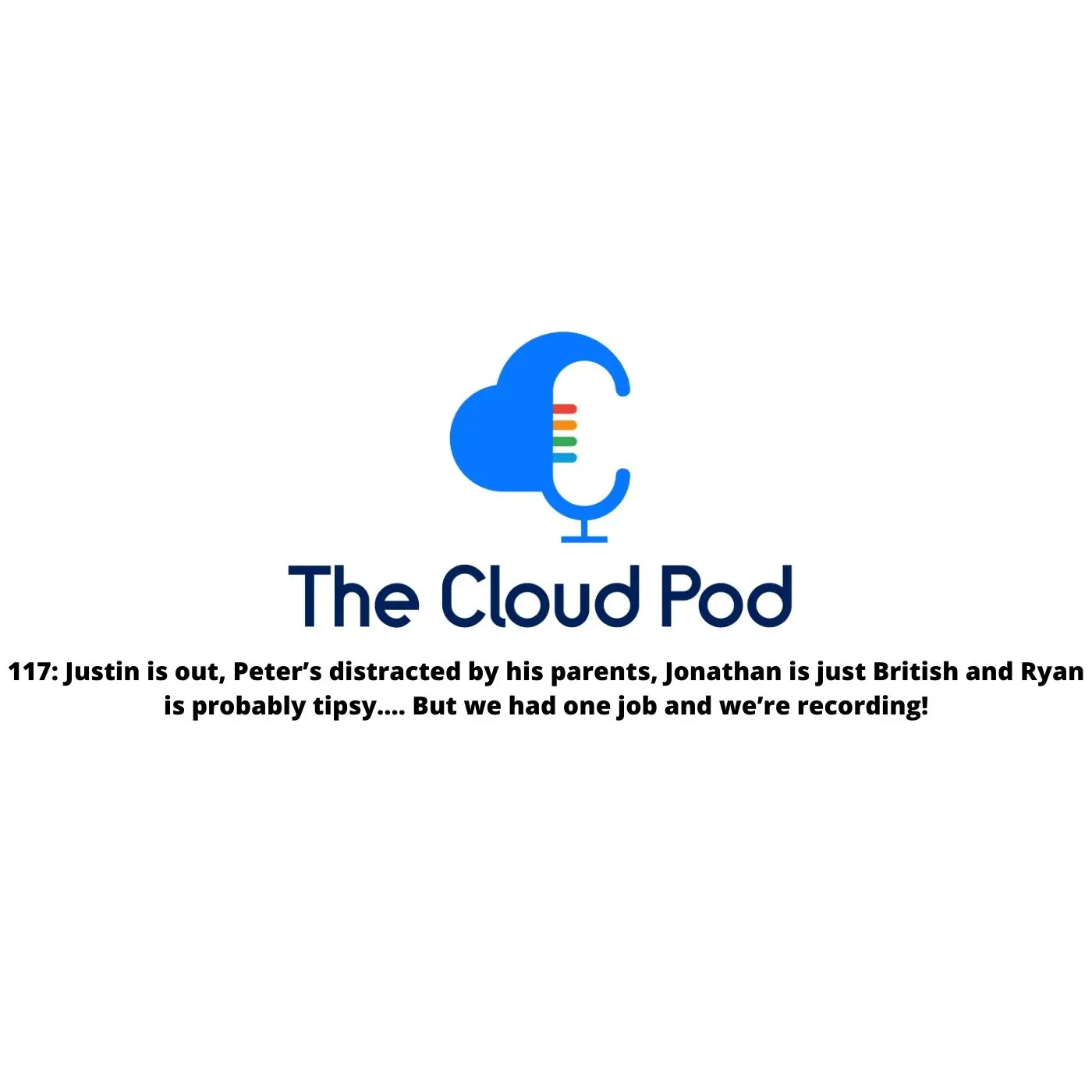 This week on The Cloud Pod, Justin is away so the rest of the team has taken the opportunity to throw him under the bus.    
A big thanks to this week's sponsors:
Foghorn Consulting

, which provides full-stack cloud solutions with a focus on strategy, planning and execution for enterprises seeking to take advantage of the transformative capabilities of AWS, Google Cloud and Azure.
This week's highlights
JEDI: Play Nice
🚸 Pentagon officials are considering pulling the plug on the star-crossed

JEDI cloud-computing project

. Reminds us of when we were kids and our parents took toys away when we couldn't play nice together.
Amazon Web Services: We've Made All the Money
Google Cloud Platform: Smells A Bit
😬 Google announces Agent Assist for Chat is

now in Preview

. Hopefully this is better than predictive text, which is often highly inappropriate.

👃 Google releases a handy new Google Cloud, AWS and

Azure product map

. This press release has an Oracle smell about it. 

👏 Browse and query Google Cloud Spanner databases from

Visual Studio Code

. We can see this being welcomed by developers.  
Azure: So Pretty
TCP Lightning Round
⚡ Ryan blatantly stole Justin's jokes but still takes this week's point, leaving scores at Justin (7), Ryan (4), Jonathan (7). 
Other headlines mentioned:
 Things Coming Up