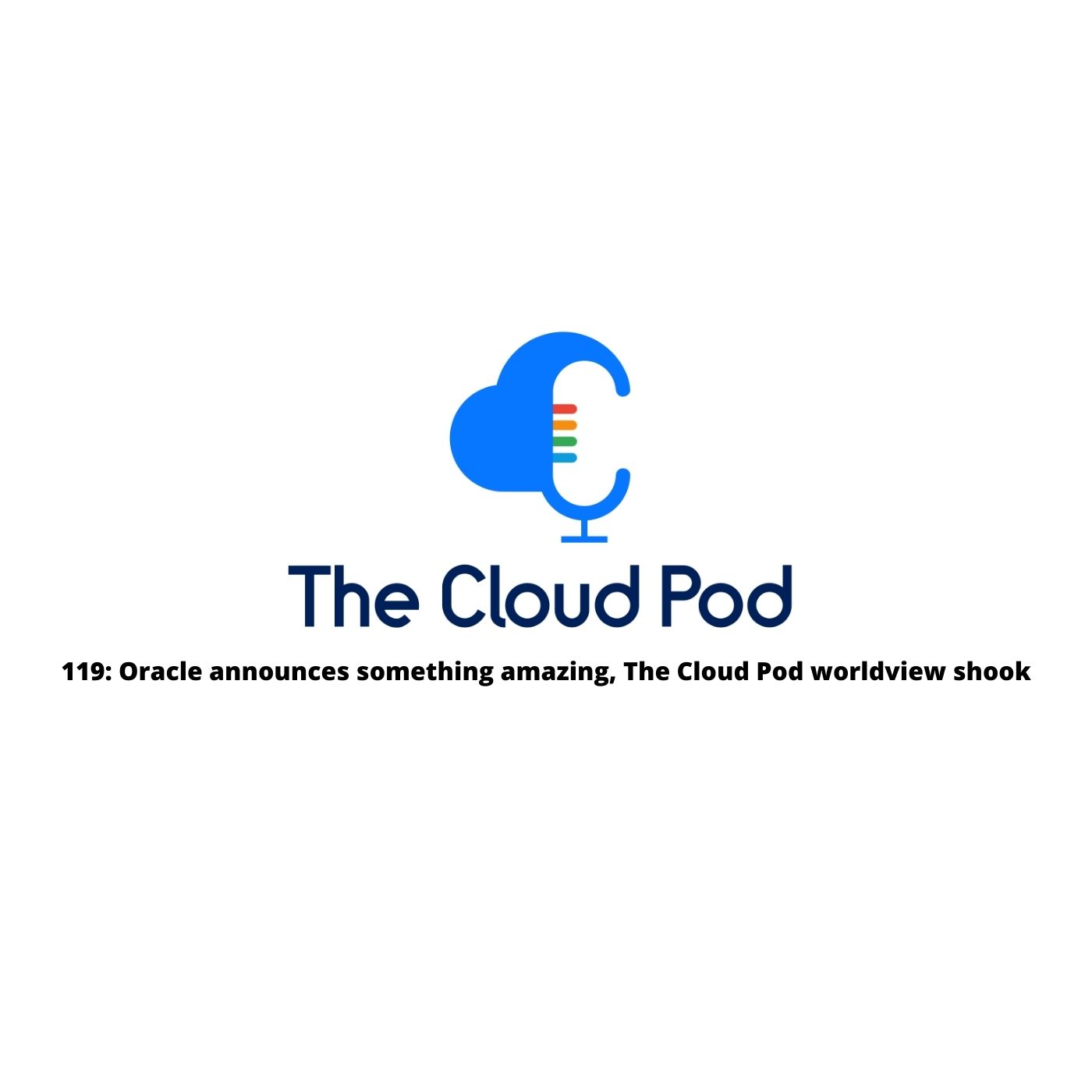 This week on The Cloud Pod, Ryan is stuck somewhere in a tent under a broken-down motorcycle but is apparently still having fun.        
A big thanks to this week's sponsors:
Foghorn Consulting

, which provides full-stack cloud solutions with a focus on strategy, planning and execution for enterprises seeking to take advantage of the transformative capabilities of AWS, Google Cloud and Azure.
This week's highlights
General News: Great Partners
👏 Hashicorp has partnered with AWS to launch support for predictive scaling policy

in the Terraform AWS provider

. This will be hugely popular for people new to the cloud.    
Amazon Web Services: Dropping Stories For No Reason
Google Cloud Platform: Prom Queen 2021
Azure: Selling No-Code To Developers
Oracle: One We're Actually Excited About
TCP Lightning Round
⚡ Justin really appreciates Jonathan for handing him an easy win and takes this week's point, leaving scores at Justin (9), Ryan (4), Jonathan (7). 
Other headlines mentioned:
 Things Coming Up