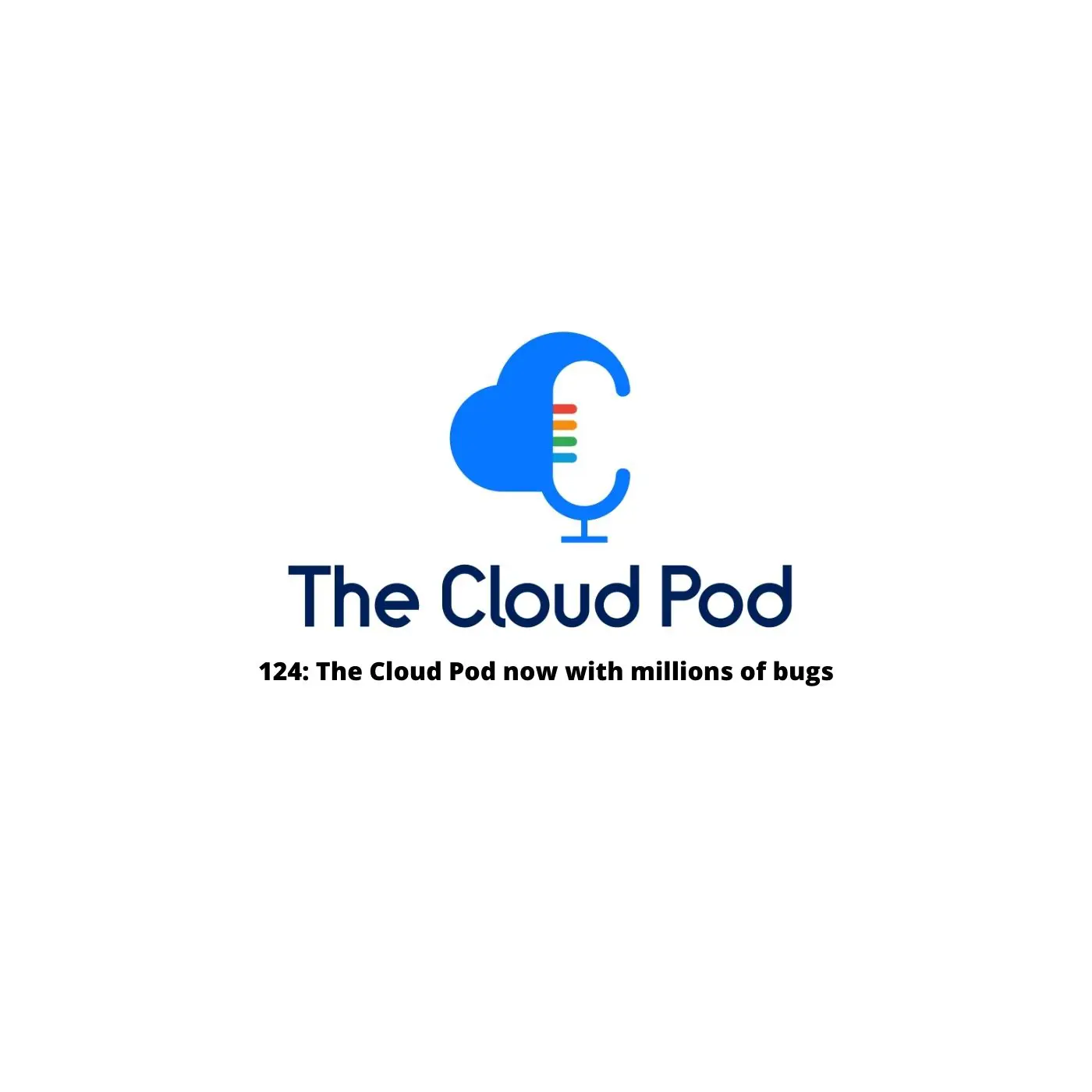 On The Cloud Pod this week, with the first half of the year full of less-than-ideal events, the team is looking forward to another next six months of less-than-ideal events. Also, everyone is excited to see how they can manipulate the AWS BugBust Challenge for a free ticket to re:Invent.           
A big thanks to this week's sponsors:
Foghorn Consulting

, which provides full-stack cloud solutions with a focus on strategy, planning and execution for enterprises seeking to take advantage of the transformative capabilities of AWS, Google Cloud and Azure.
JumpCloud

, which offers a complete platform for identity, access, and device management — no matter where your users and devices are located.

 
This week's highlights
🚨 AWS launches the BugBust Challenge in

the hopes of finding and fixing

1 million bugs

. The challenge aims to help developers improve code quality, eliminate bugs and boost application performance while saving millions of dollars in application resource costs.

🚨 Google has

announced new features

for

Cloud Monitoring Grafana plugins

. The new features include popular dashboard samples, more effective troubleshooting with deep links, better visualizations through precalculated metrics and more powerful analysis capabilities.  

🚨 Azure

VM Image Builder service

is

now generally available

. Image Builder will make it easier to build custom Linux or Windows virtual machine images.
Amazon Web Services: Does Not Have Bugs 
Google Cloud Platform: Smart Player
Azure: Gives You Ingestion
TCP Lightning Round
⚡ Justin stuns everyone with his multimedia power move so takes this week's point, leaving scores at Justin (11), Ryan (5), Jonathan (8), Peter (1). 
Other Headlines Mentioned:
 Things Coming Up