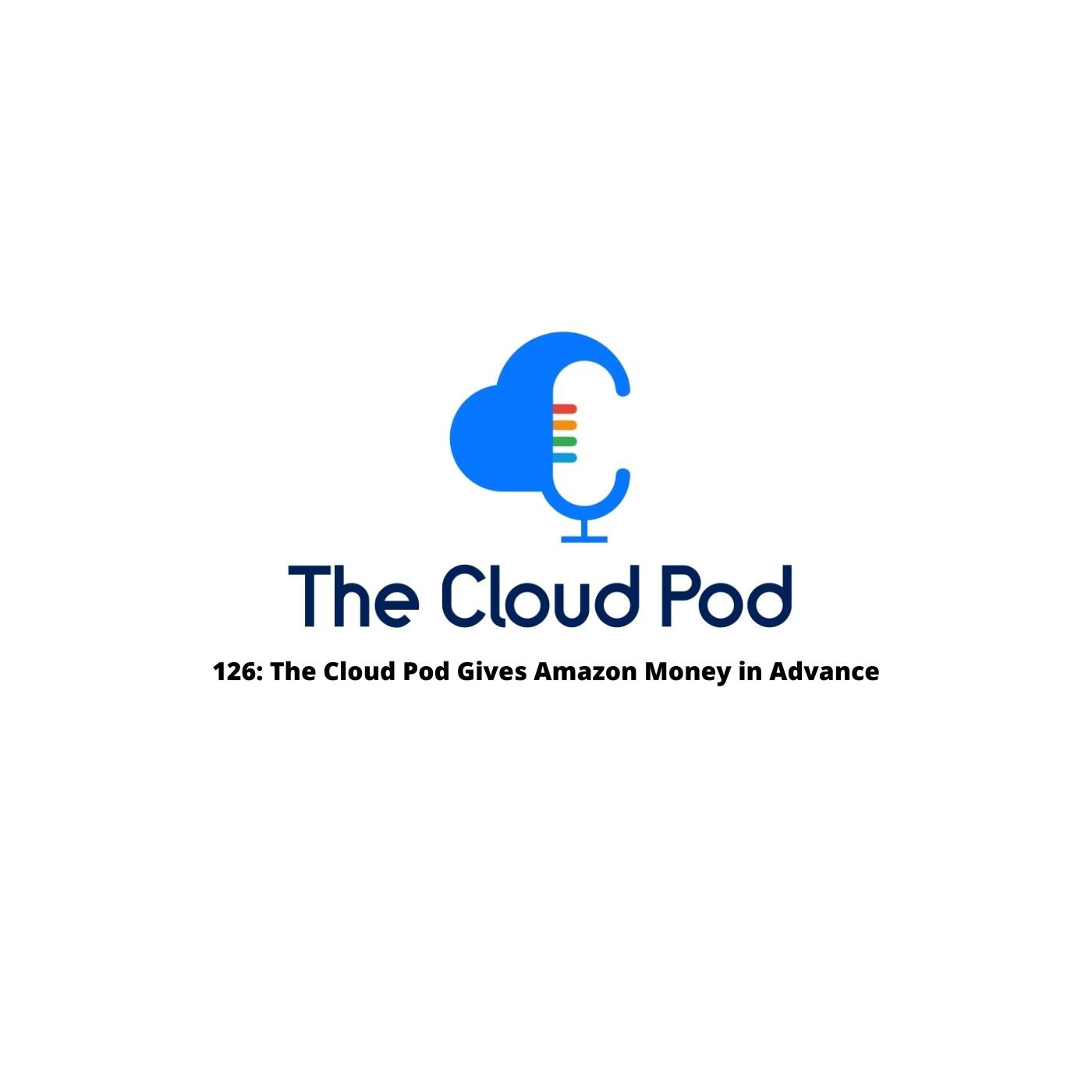 On The Cloud Pod this week, with a couple of no-shows, Justin and Ryan's Happy Hour includes returning guests Matthew Kohn and Sara Tumberella. Also, the team is curious to see what's going to change at AWS with its new CEO.             
A big thanks to this week's sponsors:
Foghorn Consulting

, which provides full-stack cloud solutions with a focus on strategy, planning and execution for enterprises seeking to take advantage of the transformative capabilities of AWS, Google Cloud and Azure.
JumpCloud

, which offers a complete platform for identity, access, and device management — no matter where your users and devices are located.

 
This week's highlights
🚨 Amazon has

finally launched

OpenSearch 1.0

. They're hoping to make the transition to as simple as possible for open-source Elasticsearch users.

🚨 AWS

customers can now pre-pay

for

their usage

. This will allow customers to pay future invoices automatically. 

🚨 Google announced the

general availability

of its new

Google Cloud Certificate Authority Service (CAS)

. It hopes the service will help address the increased need for digital certificates.    
Top Quotes  
💡 "I'm curious to see if you can do things like optimization, where you can reference a security group rule many times across multiple security groups. [You could] simplify a lot of your ecosystem by having maybe a catalog of rules that you apply selectively."

💡 "I still haven't seen much talk about what they're doing with Beats, and if they're going to fork Beats as well. Initially, they weren't going to, but then it sounded like Elasticsearch basically pulled the rug out from under them on that too. I wouldn't be surprised to see that also get forked at some point in the future as well."
General News: Red Tape

🤷 New AWS CEO Adam Selipsky faces

bureaucracy challenges

. It will be interesting to see what he keeps and what he changes.  
Security: Ryan's Going to Space 
👮 Research suggests security tools are fighting for attention, and there's a

rise in false-positive alerts

. When companies want the latest and greatest security applications, they often end up competing with each other, and it makes troubleshooting difficult.       
Amazon Web Services: Setting Fire to Dumpsters  
Google Cloud Platform: Party Time
Azure: Always the Bridesmaid  
TCP Lightning Round
⚡ Ryan seems to be having a bad day, so Matt tries to make him feel better with this week's pity point, leaving scores at Justin (11), Ryan (6), Jonathan (8), Peter (2). 
Other Headlines Mentioned:
 Things Coming Up