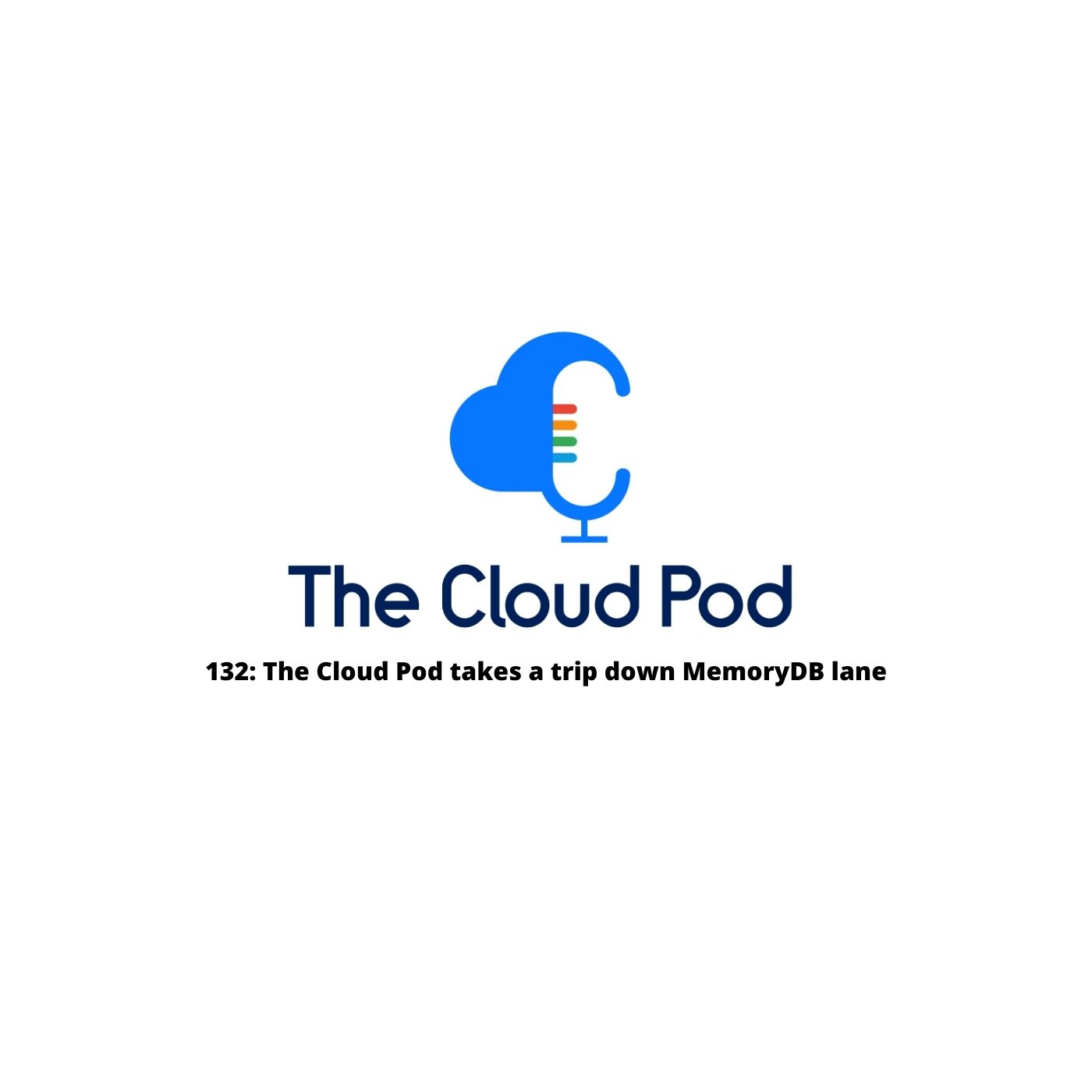 On The Cloud Pod this week, the results of the AWS Summit prediction draft are in. It was probably worth getting up early for — especially if you're Jonathan.
A big thanks to this week's sponsors:
Foghorn Consulting

, which provides full-stack cloud solutions with a focus on strategy, planning and execution for enterprises seeking to take advantage of the transformative capabilities of AWS, Google Cloud and Azure.
JumpCloud

, which offers a complete platform for identity, access, and device management — no matter where your users and devices are located.

 
This week's highlights
🚨 At the Summit, AWS announces AWS Backup Audit Manager, sealing the prediction draft winner:

Congratulations, Jonathan.

🚨 Outside the Summit, AWS announces MemoryDB for Redis, new split charge rules, and cybersecurity updates.

🚨 Former AWS leader Charlie Bell is joining Microsoft. What his role will be is unclear, but we speculate that he'll play some part in improving Azure availability.
Top Quotes  
💡 "I suspect that certificate-based access to the console is going to be more prevalent. I don't know of this in Microsoft Azure or Amazon, but I also know that this is one of the things popping up in custom security audits or in documentation that I've started to see more and more, which is, how do you control access to this publicly available API?"

💡 "This could be an additional $5 billion boost in revenue for Microsoft Office 365, which is important to us because Microsoft 365 is included in the Azure number and reported as one line item. So a $5 billion increase could be a pretty big increase in revenue and growth that Azure could then tout and say,

We are finally the biggest, fastest-growing cloud.

"
General News: Later Days
Amazon Web Services: We've Reached the Summit
Google Cloud Platform: Keeping Quiet this Week
🖱️ In a relatively uneventful week (likely because of the AWS Summit), Google introduces the

One-Click Triton Interference Server

in Google Kubernetes Engine to help jumpstart NVIDIA GPU-enabled ML interference projects

.

🔑 Google announces certificate-based access via VPC service controls for

BeyondCorp Enterprise

. The goal is to protect against theft by only granting access when the credentials and a verified certificate are both present. 

🚀 This week, Google rounds up its list of the

top five launches of 2021

, including Vertex AI and GKE Autopilot. Our list looks a lot different.  
Azure: Time for Fresh Blood
🔔 Former AWS guru Charlie Bell is headed to its biggest rival: Microsoft. No word yet on what the 23-year Amazon veteran will do there, but we suspect he'll play a role in availability, which has been a pain point for Azure.

💸 As of October 1, Microsoft Office will

increase cloud office suite prices

for businesses. Microsoft claims the increase reflects the value added by its 1,400+ updates over the past 10 years, as well as the 24 apps it's created, including Power BI, OneDrive, and Yammer. 

🤑 According to the Microsoft bean counters, the office suite price increase could drive up to $5 billion in revenue, officially making Azure the fastest growing cloud. 

Azure announces it will be retiring various features, beginning as soon as March 2022 through August 2024. The hit lists includes

multiple

Virtual

Machines

series

and the

Cloud Services (classic) deployment model

. Contact your customer advocate to see how you'll be affected. RIP.
TCP Lightning Round
⚡ In a shocking twist, all lightning round answers are disqualified and no one grabs the point, leaving the scores at Justin (14), Ryan (8), Jonathan (9), Peter (1). 
Other Headlines Mentioned:
 Things Coming Up